Hello,
Lately I have been adding the Nutanix SCOM Management Pack version 2.4.0.0.
From the start on it worked fine as I handed over the Cluster information via Nutanix Cluster Discovery.
But now, a few weeks later, SCOM will not display any performance data of the clusters anymore.
I am not able to find out where exactely caused this problem. I have different Clusters AHV and ESXI as well as multiple OSVersions running.
Currently SCOM displays only one Cluster with it's information. From the other Clusters, there is no performance data shown.
All other clusters were discovered correctely (and the same way) but won't show their data anymore.
My situation looks like this - this dashboard is showing the clusters information. All other clusters (and their nodes) are not showing data - the dashboard stays empty.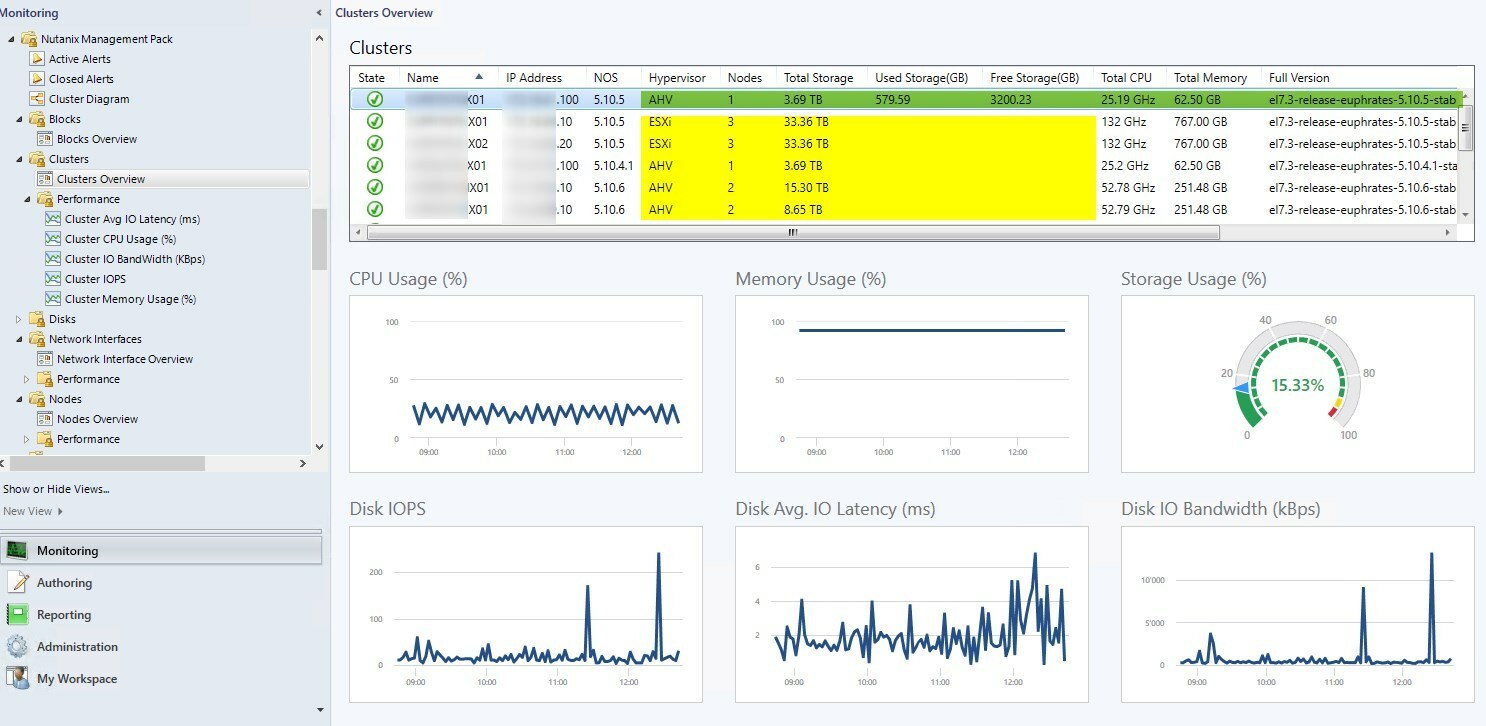 What could have happend that the data is not reaching SCOM or SCOM not displaying it anymore?
Could it be too much Clusters on my system? I have 13 Clusters with (together) 43 Nodes installed. From the guidlines I read max is 15 Clusters.
Did someone face the same curious behaviour?
Best regards
Nicolas