Think you have master-level Nutanix skills? Put them to the test with our Monday Masterclass Series. 
Each month we'll post a practice question from our new Nutanix Certified Master - Multicloud Professional (NCM-MCI) v6.5 exam. The question will be posted on the second Monday of each month and you'll have 2 weeks to reply with your answer. We'll post the correct answer to the blog after the entries have been submitted. 
Answer correctly and you'll get an exclusive Monday Masterclass badge!
Certification Apprentice:

Reply with 1 correct answer 

Certification Leader:

Reply with 5 correct answers
Your correct answers accumulate with each submission, so if you've already achieved the Certification Apprentice level, your next goal is Certification leader! 
We'll also give one random winner a free Nutanix carry-on suitcase!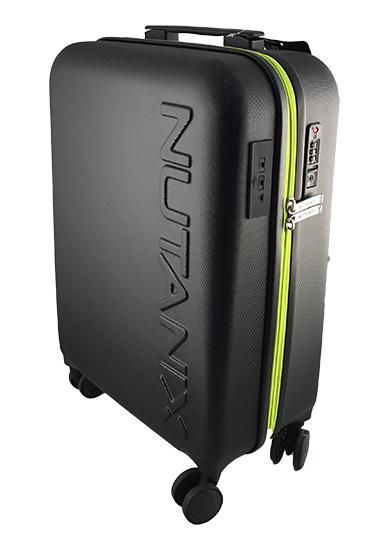 Ready to get started? Check out the question below. 
Exam Question
You will need access to a 6.5 environment with Prism Central to work on this question. You can use Nutanix Test Drive or your own test environment.
Scenario:
The development team has reported poor performance in applications spanning multiple clusters.
To help identify the issue, create one view in the GUI that shows VMs that have been identified by Prism as having a memory allocation that is more than the actual requirement to run the application on it.  Also make sure the view includes a list of all VMs by memory usage and resource runway information for the registered clusters.
Leave objects with their default name, if a name is required use "Overboard"
Correct Answer
First note there are three distinct parts to solve: 
Show VMs that have been identified by Prism as having a memory allocation that is more than the actual requirement to run the application on it
Show all VMs by memory usage 
Show resource runway information for the registered clusters
The next step of course is determining the first bullet means VMs that Prism has flagged as "Overprovisioned."
The problem could then be completed either as a new dashboard, or a report.  
The report would be the "more correct" solution because the dashboard Efficiency Widget does not actually list the overprovisioned VMs, you have to click through to get the list.  Here is a screen shot of the dashboard version of the solution, created on a mostly-empty new cluster.
 
However, if you tackle this using a report, you can set a filter for overprovisioned VMs. 
You would be able to list any columns you see fit as long as "Name" is included.  
To complete the problem, include the Cluster Info data table and add a VM Memory Usage table.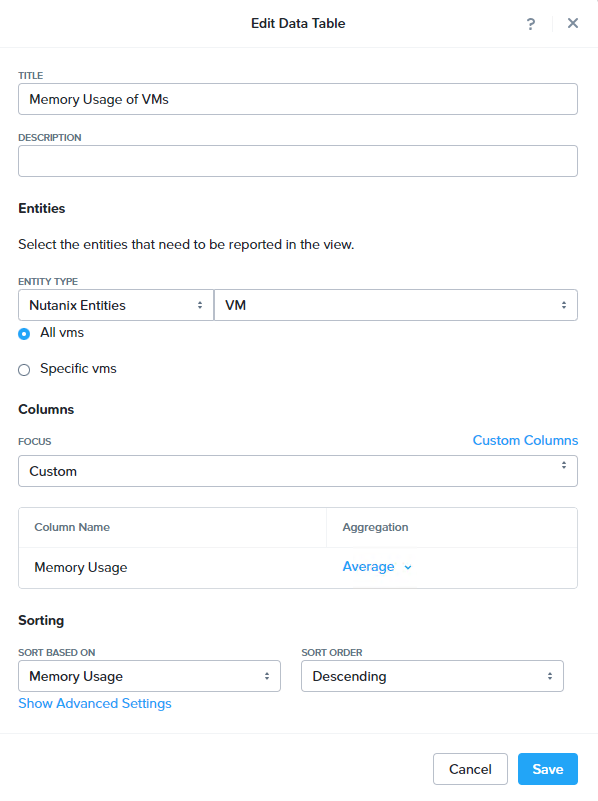 You may notice that everything is not spelled out for you to do.  We would be scoring based on a candidate accomplishing what was asked regardless of the method used or how settings not referenced in the question were set.
Also – on the real exam don't forget to click Save!  If you complete the report, forget to click save and go to another item, you would receive zero points for that item, as none of your work would be retained when the exam ended.
 
👉 How to Enter [GIVEAWAY CLOSED] 
Submit your answer as a screen shot.

Include your Nutanix Community username. 

Submit to NCMmasterclass@nutanix.com by 12pm EDT Sunday, June 25

Include June 12 Monday Masterclass Entry in the subject line
Good luck! 
Miss any of the previous Masterclass questions? You can check out the questions and correct answers below. 
This article was written by Karlie Beil, Customer Marketing Specialist. 
©️️️️ 2023 Nutanix, Inc.  All rights reserved. Nutanix, the Nutanix logo and all Nutanix product, feature and service names mentioned herein are registered trademarks or trademarks of Nutanix, Inc. in the United States and other countries. Other brand names mentioned herein are for identification purposes only and may be the trademarks of their respective holder(s). This post may contain links to external websites that are not part of Nutanix.com. Nutanix does not control these sites and disclaims all responsibility for the content or accuracy of any external site. Our decision to link to an external site should not be considered an endorsement of any content on such a site. This post may contain express and implied forward-looking statements, which are not historical facts and are instead based on our current expectations, estimates and beliefs. The accuracy of such statements involves risks and uncertainties and depends upon future events, including those that may be beyond our control, and actual results may differ materially and adversely from those anticipated or implied by such statements. Any forward-looking statements included herein speak only as of the date hereof and, except as required by law, we assume no obligation to update or otherwise revise any of such forward-looking statements to reflect subsequent events or circumstances.