Think you have master-level Nutanix skills? Put them to the test with our Monday Masterclass Series. 

Each month we'll be posting a practice question from our new Nutanix Certified Master - Multicloud Professional (NCM-MCI) v6.5 exam. The question will be posted on the second Monday of each month and you'll have 2 weeks to reply with your answer. We'll post the correct answer to the blog after the entries have been submitted.
Answer correctly and you'll get an exclusive Monday Masterclass badge! 🔥
Certification Apprentice: Reply with 1 correct answer 

Certification Leader: Reply with 5 correct answers
Your correct answers accumulate with each submission, so if you've already achieved the Certification Apprentice level, your next goal is Certification leader!
We'll also give two random winners a free Nutanix carry on suitcase!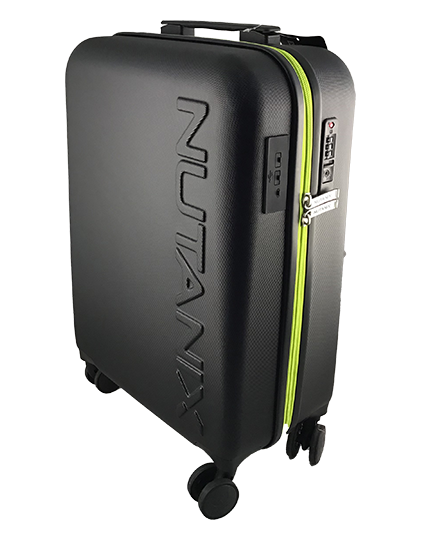 Ready to get started? Check out the question below. 
---
Exam Question 
The network team has deployed a VM with Wireshark installed.  The intent is to be able to create SPAN sessions to assist in troubleshooting networking issues.
Configure the VM Net_TS to be a target for SPAN sessions, using Nutanix best practices and recommendations.
Note: Do not power on the VM.
Setup: A VM named Net_TS exists on the cluster.
What we are looking for is two things that need to be done to the VM to prepare it for the task.  You can assume any changes to the host or host networking will be performed at a later time.
Fun fact: Since you will not need to power on the virtual machine to perform the tasks, in the actual exam environment the VM would have no OS installed and might not even have a disk attached.
---
Correct Answer 

For Step 1: Set the Net_TS VM to be an Agent VM
For Step 2: Create a SPAN destination VNIC on the VM with acli vm.nic_create Net_TS type=kSpanDestinationNic
👉 

How to Enter

[GIVEAWAY CLOSED] 
Submit your answer with a sentence or command for the two steps you believe would complete the scenario.

Note, you must submit two correct tasks to receive a correct answer

Include your Nutanix Community username 

Submit to NCMmasterclass@nutanix.com by 12pm EST Sunday, 26 March

Include March 13 Monday Masterclass Entry in the subject line

Good luck!
This article was written by Karlie Beil, Customer Marketing Specialist. 
©️️️️️️ 2023 Nutanix, Inc.  All rights reserved. Nutanix, the Nutanix logo and all Nutanix product, feature and service names mentioned herein are registered trademarks or trademarks of Nutanix, Inc. in the United States and other countries. Other brand names mentioned herein are for identification purposes only and may be the trademarks of their respective holder(s). This post may contain links to external websites that are not part of Nutanix.com. Nutanix does not control these sites and disclaims all responsibility for the content or accuracy of any external site. Our decision to link to an external site should not be considered an endorsement of any content on such a site. This post may contain express and implied forward-looking statements, which are not historical facts and are instead based on our current expectations, estimates and beliefs. The accuracy of such statements involves risks and uncertainties and depends upon future events, including those that may be beyond our control, and actual results may differ materially and adversely from those anticipated or implied by such statements. Any forward-looking statements included herein speak only as of the date hereof and, except as required by law, we assume no obligation to update or otherwise revise any of such forward-looking statements to reflect subsequent events or circumstances.