I upgraded passenger to the latest version, and now I get an error. Here is the screenshot.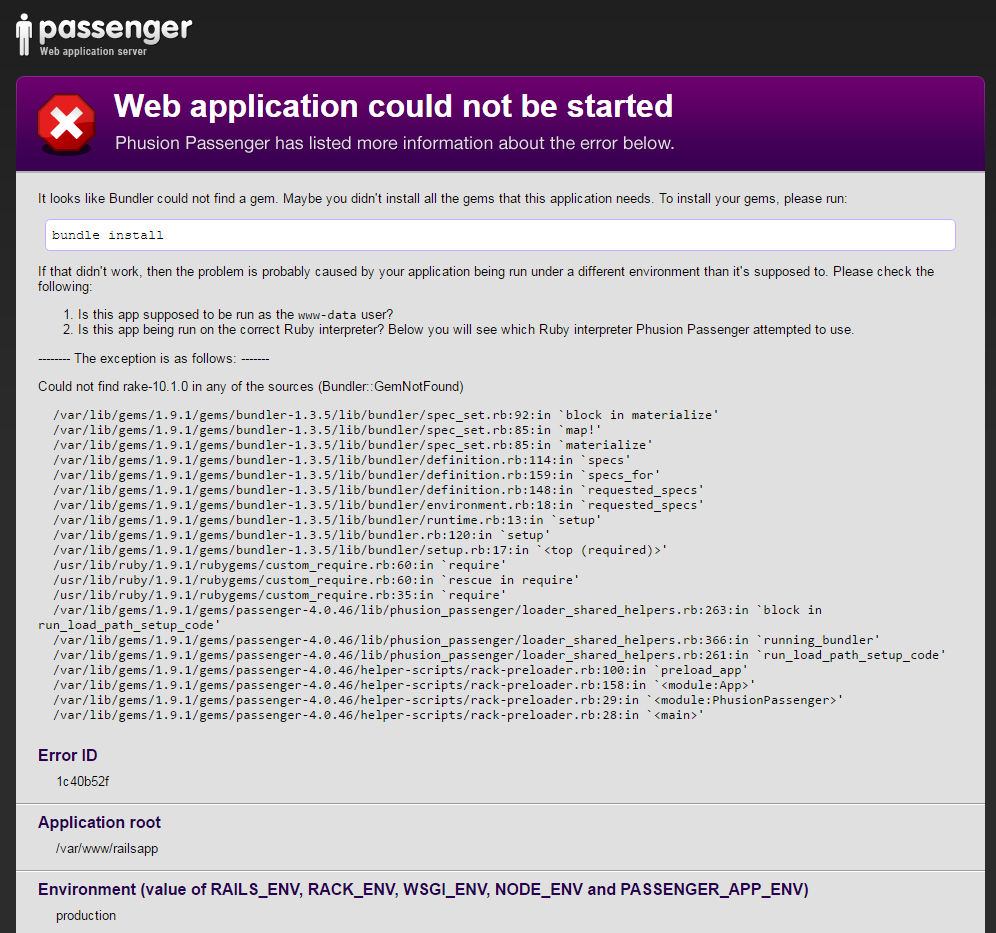 What is the fix?
Best answer by bpr-admin 16 June 2016, 16:31
I have to apologize. I mistook passenger for NCC, because I have been too deep in ruby on rails lately.

It turns out, at the time I was upgrading NCC, I also turned on an old ruby on rails old dev machine, that occupied the same IP as prism.
View original