Welcome to the Nutanix online community! We are so glad you are here.
This is a forum based community where you can ask questions, start conversations and engage with community members from all around the world. Looking for a best practice? Interested in how others have deployed the latest tech? Need advice on how to get started? You have come to the right place.
The secret to getting the most from an online community - is giving back twice as much! If fun and rewarding when others give you a 'Like' or select your answer as 'Best Answer'.
Since you might be new here let me give you a sense of what you can find.
Our forums are organized based on what is 'top of mind' for our community members and this is where you can help shape the forum - Your feedback is always welcome on what you would like to see or think would help other members of this community.
Let's start with the high-level categories:
All About Community
Blog
Tools and Technologies
Events
All About Nutanix
Workloads and Applications
Developer Center
Education
User Groups
Download Prism Central
In The Labs
These are all public forums and can be viewed without a registered account. if you are interested in engaging with the content you will need to register for an account.
To view all the categories, ensure you click the categories section.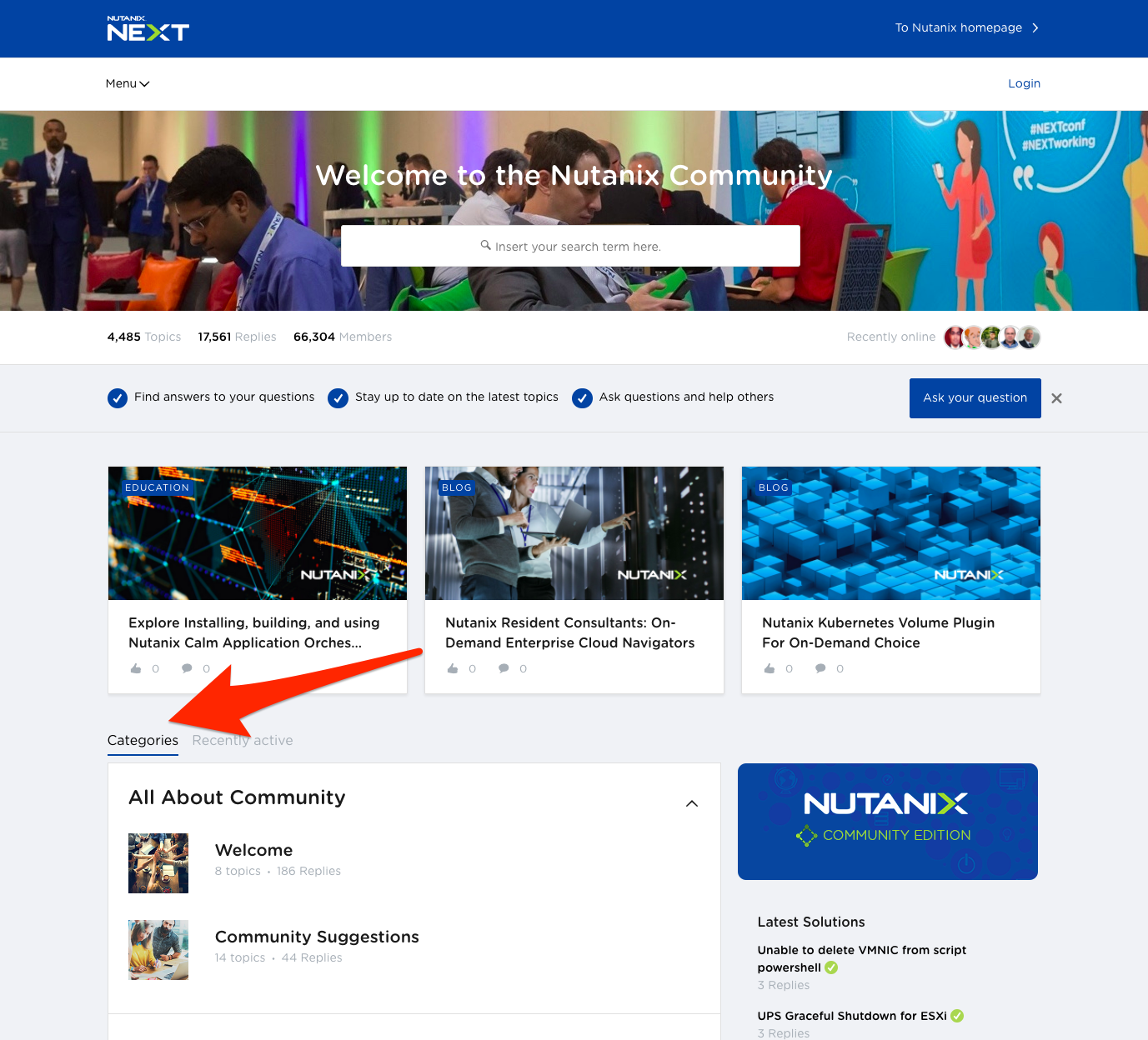 Once registered you will see an additional category located right under All About Community:
Nutanix Community Edition
It's in this category you will find two forums where you can download Nutanix community edition.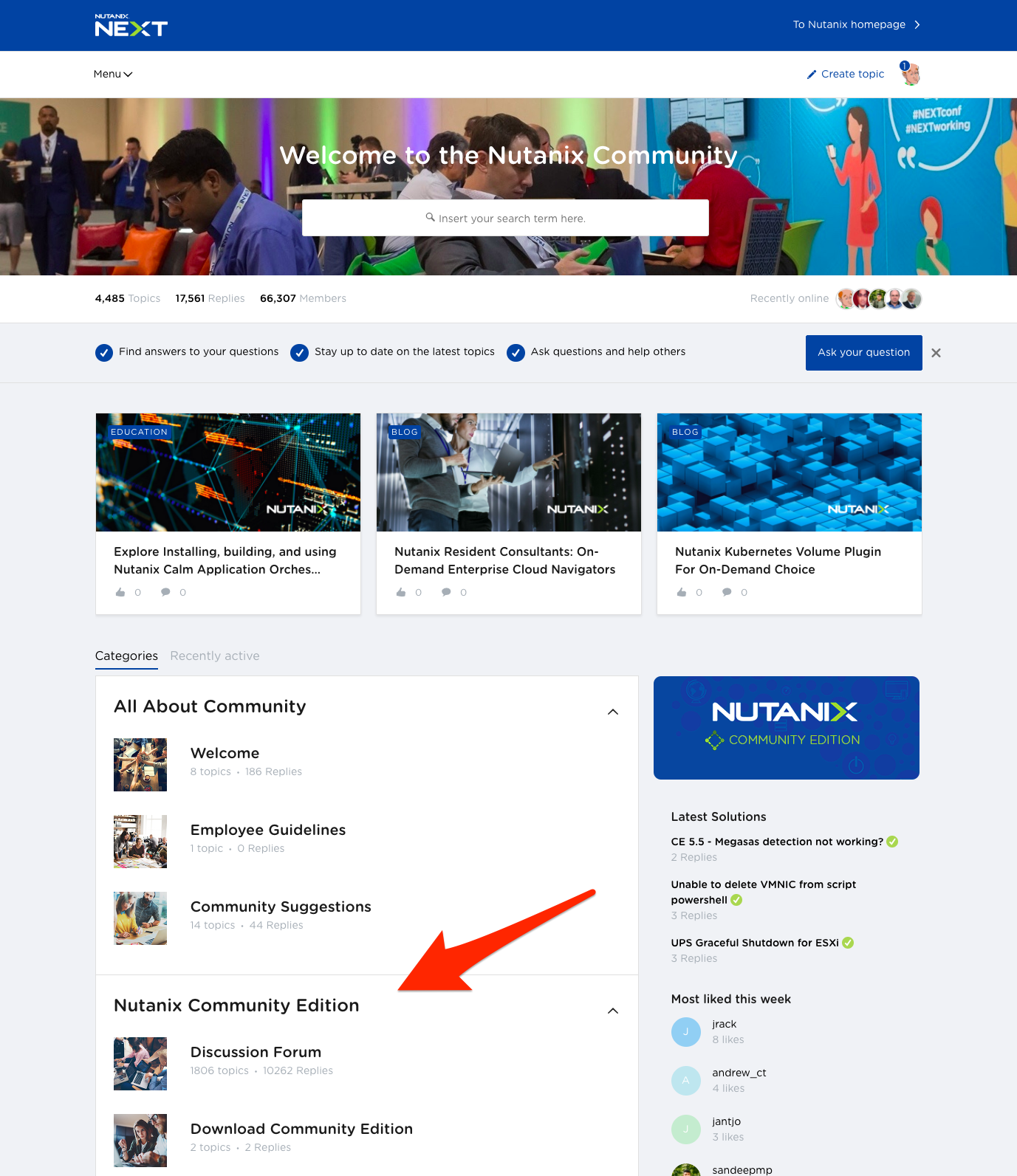 I encourage you to get familiar with the different categories and forums listed within each. This will help with proper placement of topics and the right folks can interact and get you a prompt answer.
Hope this gives you a sense of the current categories we have. If you have suggestions for new ones, message me directly and we can make it happen.
We will be making changes to the categories over time to better align with what you are keen on learning and contributing.
If you find this post useful, give it a 'Like' and let others know this can help.
Have fun and keep contributing!