Have anyone seen this one? The migration readiness on Nutanix Move shows 'Authentication failed', yet the details of the error are as follows:
Failed to execute guest command: 'C:\Windows\TEMP\vmware74\LoadUserProfile.exe' ExitCode: '1326'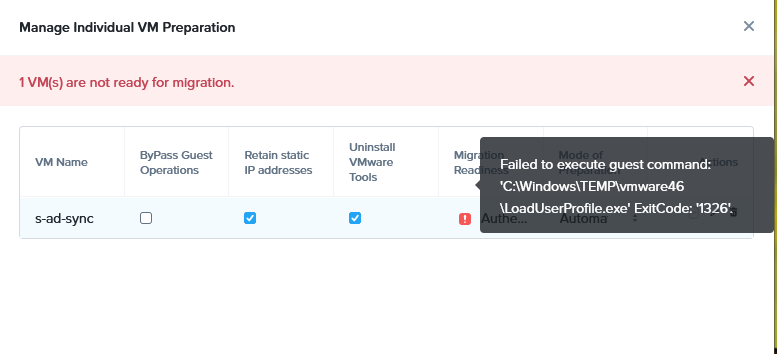 I had tried looking all over Nutanix and the web without results.
I am trying to move a Windows server 2012 (64-bit) machine from ESXi 6.0.0 to a brand-new Nutanix installation with Move 4.8.0. Any help will be highly appreciated!