Ever wondered how Nutanix stores the data in your environment in a distributed format? When does SSD come into picture or when is HDD actually used? Here is a brief intro in a few words of how data moves within the cluster and links to extensive libraries for more details.

The disk usage stats are governed by various factors like the type of data(Frequently used or rarely used), the type of user VM(All flash or Hybrid), the type of hardware setup(All flash or Hybrid) and also the capacity optimisation techniques used in the environment.In a few words, I can summarise data I/O path in Nutanix as follows: 
Under normal circumstances, all the write I/Os are written to the SSDs first. Based on the type of data(metadata or actual data), frequency of the data read back (Hot/Cold data) and other such algorithms, this data is gradually drained to the Extent Stores, which are majorly located on the HDDs and partially on the SSDs as well.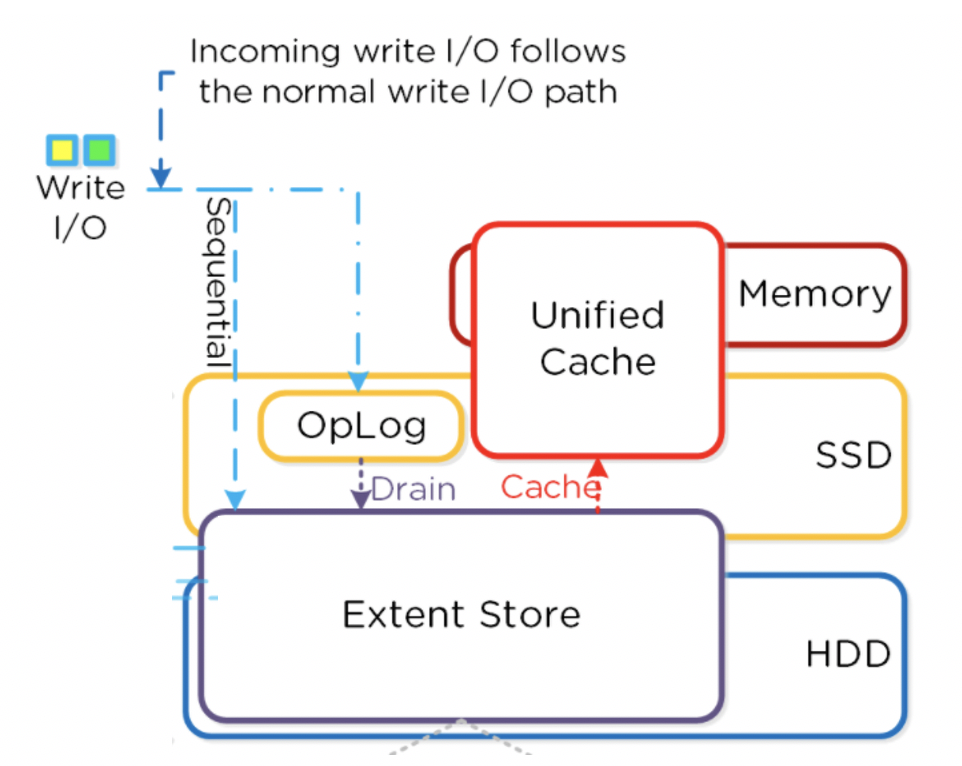 Nutanix Data I/O Path:This is a pictorial representation of the drive breakdown in SSDs and HDDs respectively.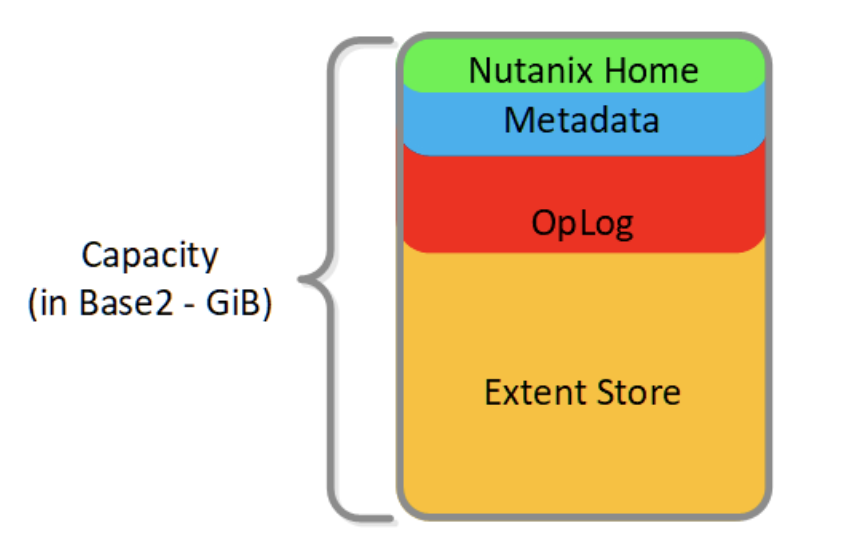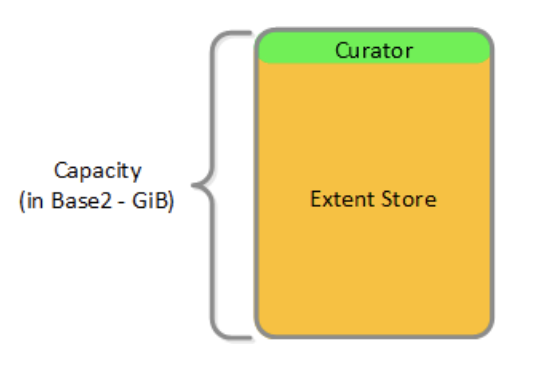 As you can see, the metadata is exclusively hosted on SSDs whereas Extent store is distributed between HDDs and SSDs.
The Nutanix Bible (https://nutanixbible.com/ [nutanixbible.com]) would be a great read for better understanding Data distribution in Nutanix infrastructure. The Tier usage in Nutanix environment and more is explained in detail here. I would recommend a focused reading in the sections: 
The Storage management section of the Prism Web Console Guide(https://portal.nutanix.com/page/documents/details?targetId=Web-Console-Guide-Prism-v5_19:wc-storage-management-wc-c.html) is another source you can use to walk through the inner workings of data in your environment.
Other than that, a glance through the Data Efficiency document would be helpful if you are interested. (https://portal.nutanix.com/page/documents/solutions/details?targetId=TN-2032-Data-Efficiency:TN-2032-Data-Efficiency)
Until next time, Cheers!