Hi. I'm trying to use Nutanix collector 4.0 to collect Hyper-V sizing information, however the following error message is displayed during the scanning phase:
"Bad http response returned from the server. Code: 500. Content"
I tried to use it with Remote option and locally on a cluster member and the same happens.
Running the precheck script it shows these failures on the picture: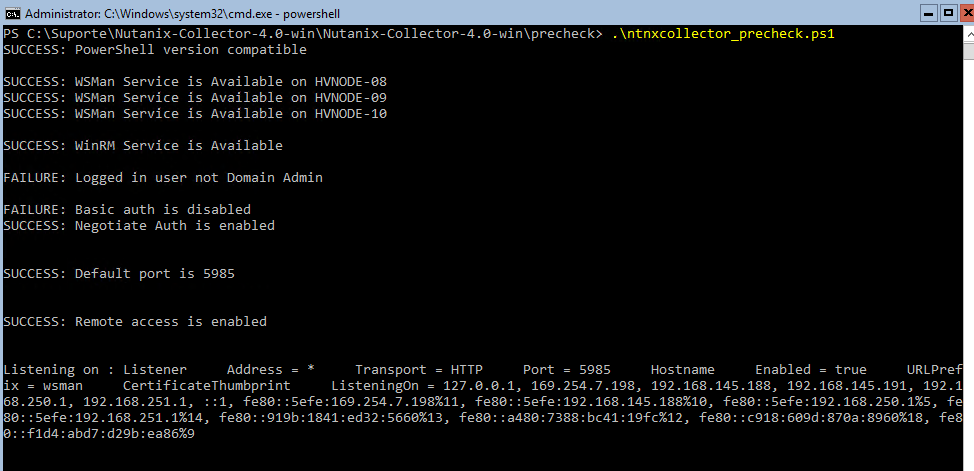 The user logged in is a Domain Admin and local admin, however the script returns a failure about the user rights. 
Does anyone know how can I enable the "Basic auth" stated on the script output?
I also tried Collector version 3.5.1 with no success.
Any tips?