Hi,
I am implementing a Nutanix Cluster with Lenovo HX5520, when I register the Prism in vCenter the process appears as completed but I cannot create virtual machines by Prism Element and when running the NCC I return communication errors with the vCenter is not stabilized.
I did the communication test of the CVMs with the vCenter on ports 80 and 443 and the connection worked successfully.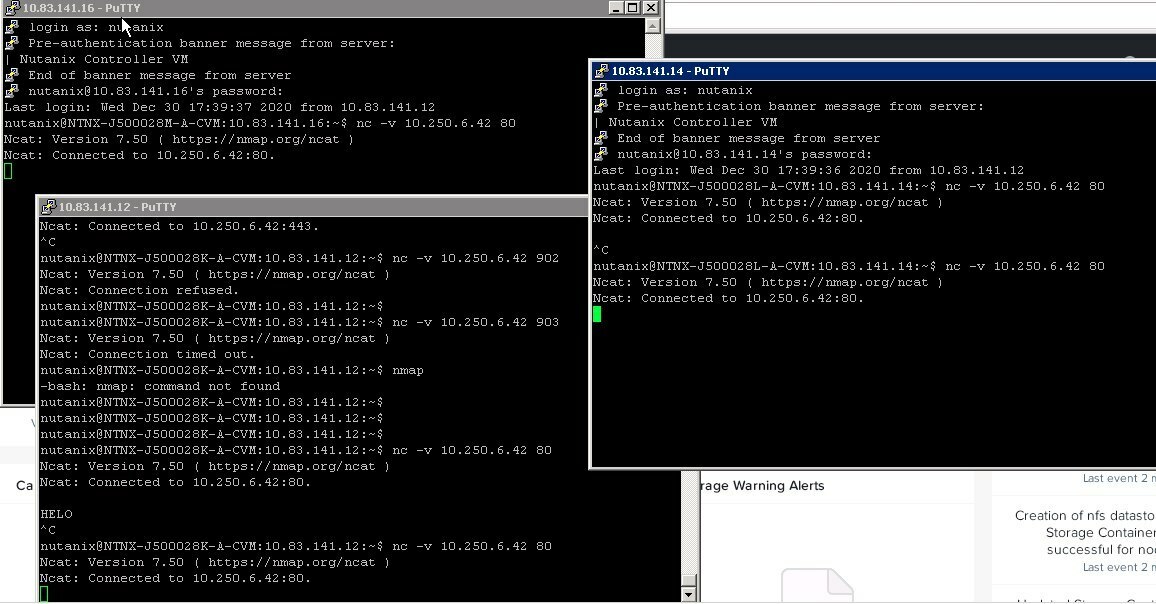 when checking by cli I see that the connection is ok, but it does not provide me with the settings of vcenter

follows the difference from another implementation

any idea what it might be?