We are running Nutanix Files v3.6.1.1 and are looking for suggestions on an ICAP server for virus scanning.  Is there one in particular you partner with or can suggest?
Best answer by Alona 24 February 2020, 06:40
You could check the software compatibility matrix
Set 'Solution Type' = 'Security' and 'Nutanix Additional Component' = 'Files'
You should see this: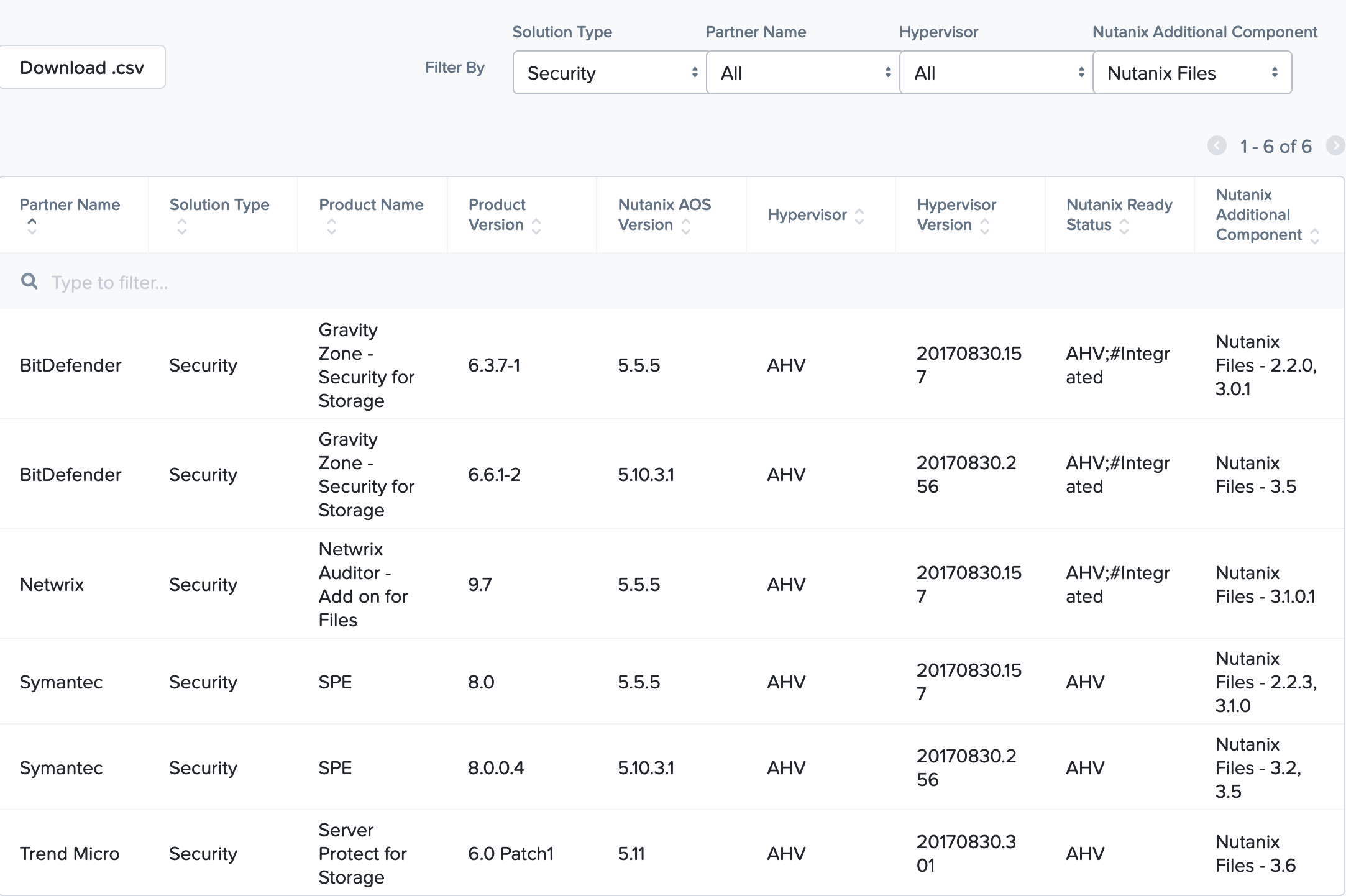 Let us know if this helps, please.
View original