I am configuring Leap on 2 remote clusters running AHV and I have performed the following :
Deployed Prism Central on each cluster
Enabled Nutanix Leap on each AZ
Paired the 2 clusters successfully
Created Protection Policies and replicated some VMs (it works properly as I am able to manually perform a restore on the target cluster)
When creating a recovery plan, on network settings page, production and test failover subnets (for the remote site) are not shown and a message 'no options available' is displayed in the GUI.
Please see below :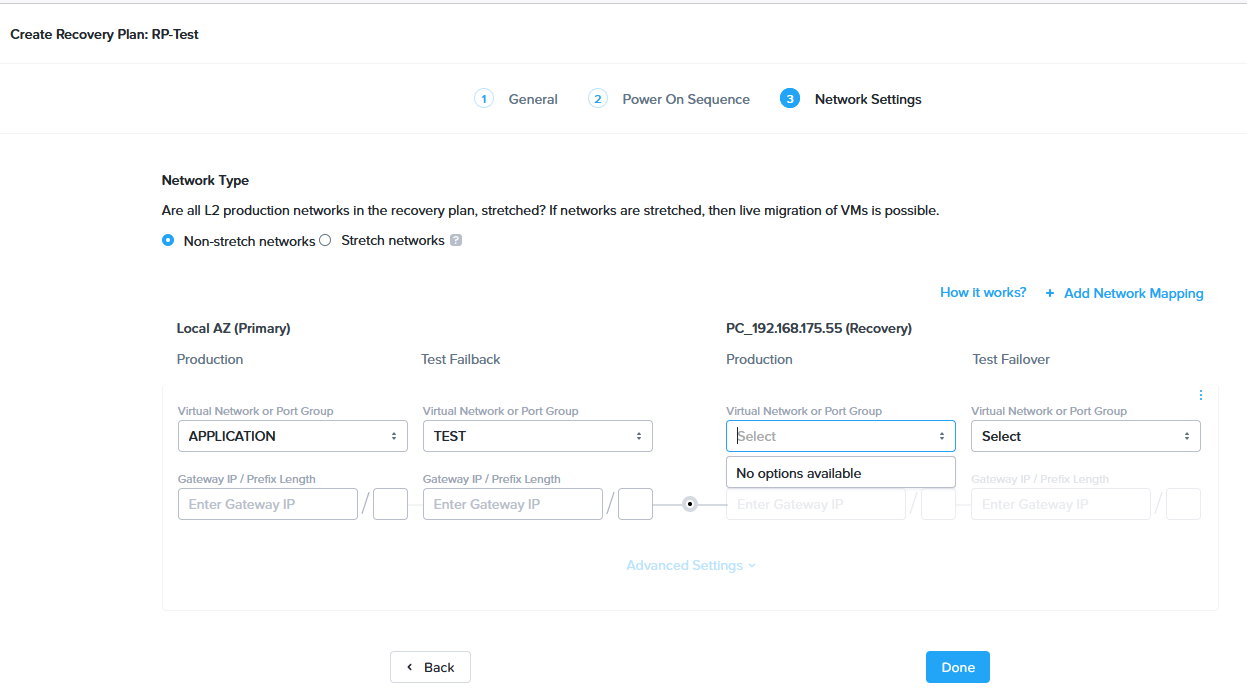 Do you have an idea of what is wrong ? Is there anything missing ?
Thanks.