Could anyone know why I get this WARN after upgrading AHV using LCM:
WARN: AHV version 20190916.360 is currently installed on host x.x.x.10, while minimum compatible AHV version is 20201105.2244.
Node x.x.x.20
checked compatibility as shown below:
AOS: 5.20.2.1
Hypervisor: AHV
Hypervisor Version: AHV-20190916.360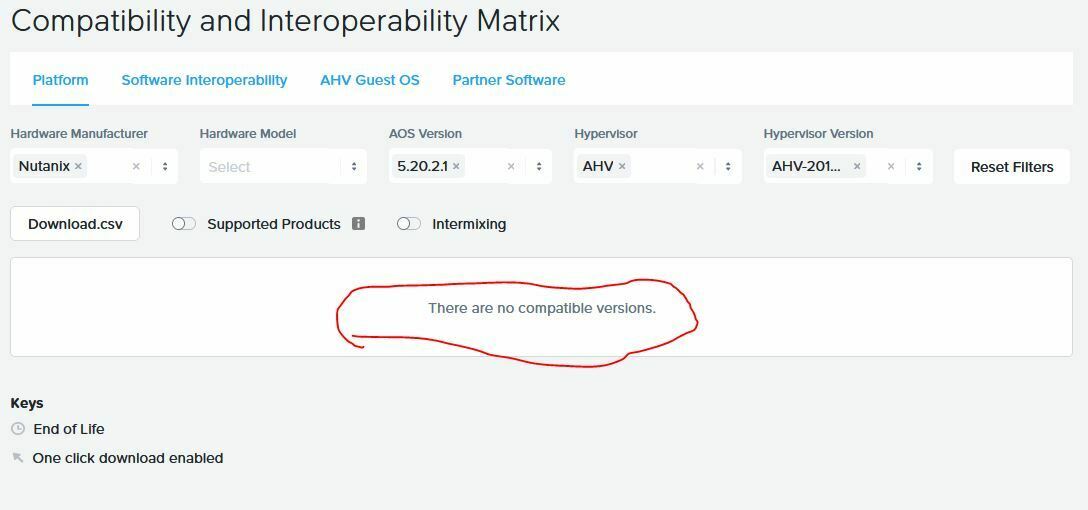 There are no compatible version!!!???
What make me crazy the cluster still working!!! hey this Nutanix right.
What should I do next?
Should i leave it like that or try and run LCM again and install compatible version?
thank you in advance
Best answer by Nupur.Sakhalkar 11 January 2022, 15:54
View original