Hello,
Does anybody know where I can find the 'Nutanix AHV Best Practices', as found in the google search below, I can't for the life of me find it.

Specially looking for best practices for different workloads, and that article based on the description seemed to hit the nail on the head regarding higher clock speeds for database workloads for example.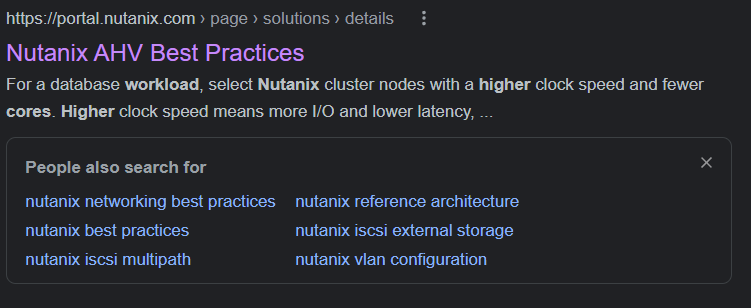 i find that a lot of Google links just end up with a "Not Found or Forbidden" message.