I have a demo Nutanix NX-1020 with three nodes sitting on a bench in a lab environment. Each node is connected to a private 1G 8 port unmanaged switch (Netgear ProSAFE). Six ports are used for metadata traffic using a 10.0.0.xxx subnet. One port is connected to a wall port to access my companies network. I plug my laptop into the eighth port switch.
10.0.0.20-22 - CVM IPs
10.0.0.30-32 - AHV IPs
10.0.0.50 - Cluster IP
I have one VM created with dual NICs. The internal NIC has 10.0.0.101 and the external NIC has 172.21.35.23 with the Subnet mask of 255.255.255.0 and the gateway of 172.21.35.1, but I cannot get access to the company network.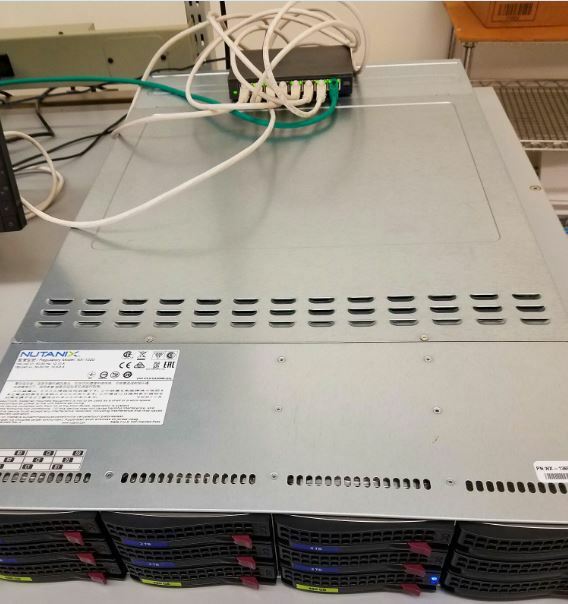 Best answer by TimRobDFW 1 November 2016, 16:08
After I got one VM to work, I still could not get any others to work. Turns out that my company limits the number of MAC addresses that can communicate over the wall connection. My company's Network Support traced the port and increased the limit to 20 and now all VM's with routable IP addresses are communicating over the company network.

P.S. I don't think there was anything special about port one. It was just accidental that one of the three MAC addresses allowed to pass through after I moved the patch cable to port one.
View original