Hi
I have 4 Nodes cluster with the detailed network below
VLAN1000 : IPMI Usage (192.168.255.x/24)
VLAN20 : GuestVM & Internal Cluster Network (192.168.2.x/24)
I was using eth3 and eth4 in bond br0-up in bridge br0 (vs0)
And then i'm adding a new vlan (VLAN30 : 192.168.3.x/24) for separating GuestVM network from Internal Cluster
I am using eth0 and eth1 in another bond (bond br1-up in bridge br1) connected to my switchport mode access VLAN30. The problem is, when i created VM using that network (vs1), my guest vm cant ping anywhere even the gateway of its subnet. But when i test my laptop that connected to the switchport mode access VLAN30, my laptop can ping the Gateway.
Here i give the detail of my topology and uplinks configuration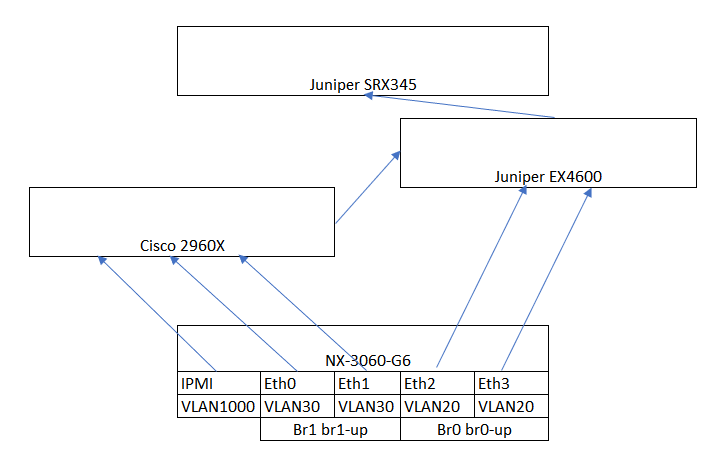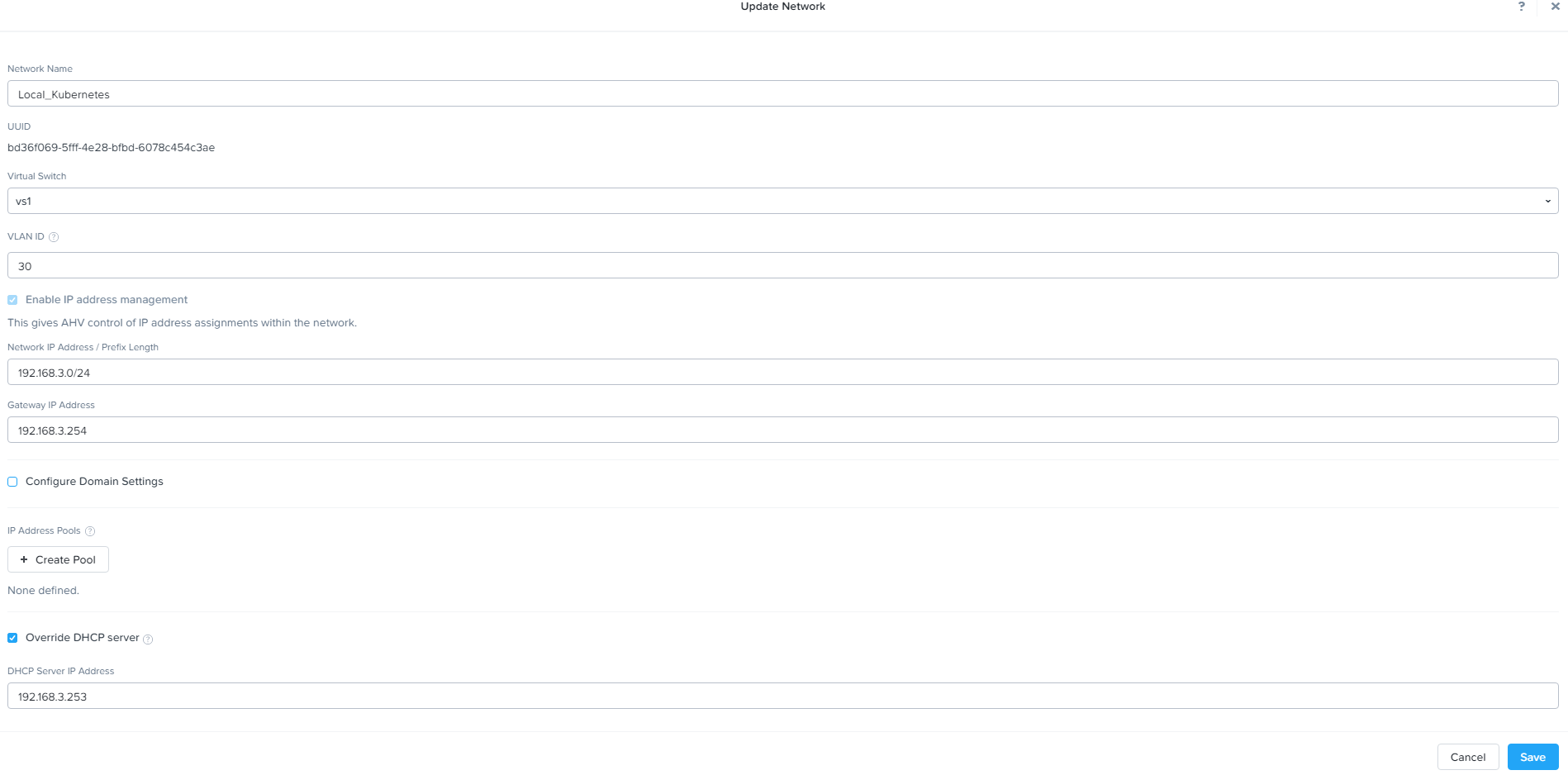 Perhaps someone can enlight me maybe i missed something here when i'm trying to configure this?
Thank you.