Hi
I have 4 Nodes cluster with the detailed network below
VLAN1000 : IPMI Usage (192.168.255.x/24)
VLAN20 : GuestVM & Internal Cluster Network (192.168.2.x/24)
I was using eth3 and eth4 in bond br0-up in bridge br0 (vs0)
And then i'm adding a new vlan (VLAN30 : 192.168.3.x/24) for separating GuestVM network from Internal Cluster
I am using eth0 and eth1 in another bond (bond br1-up in bridge br1) connected to my switchport mode access VLAN30. The problem is, when i created VM using that network (vs1), my guest vm cant ping anywhere even the gateway of its subnet. But when i test my laptop that connected to the switchport mode access VLAN30, my laptop can ping the Gateway.
Here i give the detail of my topology and uplinks configuration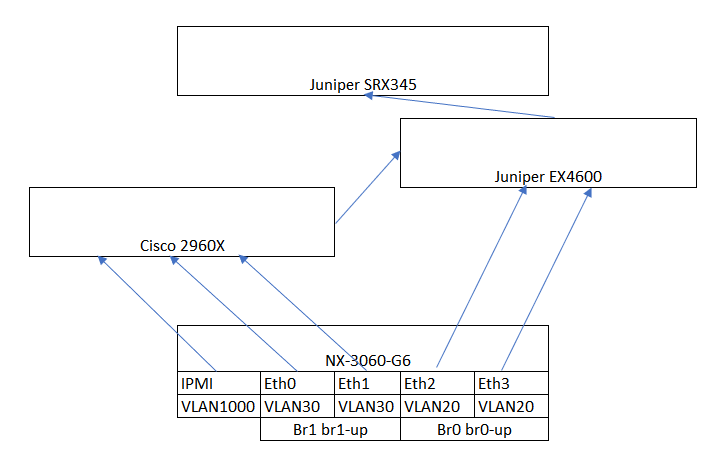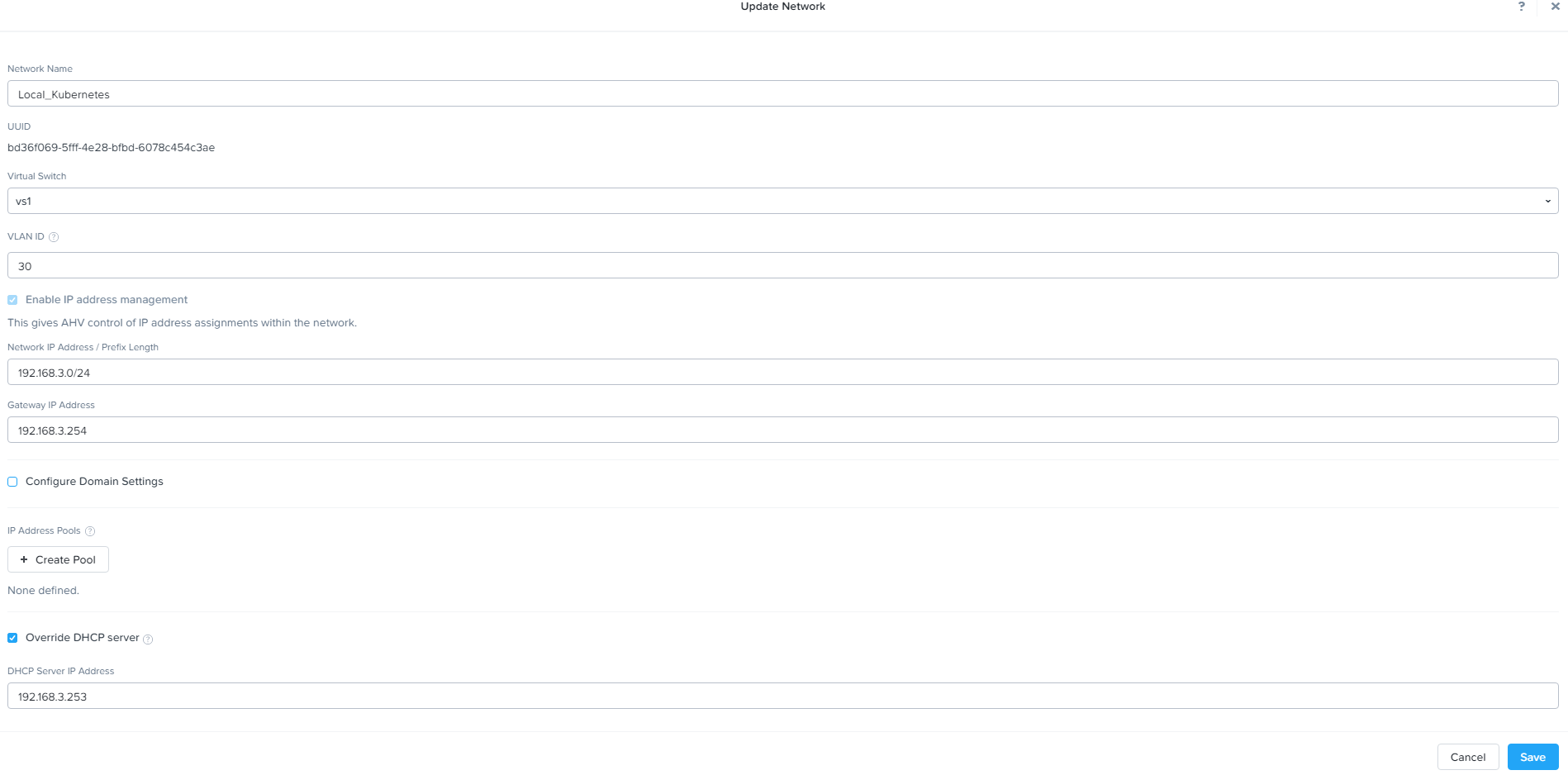 Perhaps someone can enlight me maybe i missed something here when i'm trying to configure this?
Thank you.
Best answer by UPX 28 March 2021, 05:57
Hi KarangDika,
just to be sure, which command did you use to create the new bridge?
this
hostssh "ovs-vsctl add-br br1"
or this
manage_ovs --bridge_name br1 create_single_bridge
if you used the first way remove the bridge and try with the second one
Of course do a double check about ports and topology too
I created from PRISM by adding new vs. And after i created from there, i checked using 
manage_ovs show_uplinks
and it shows up my bridge is already created like i did via PRISM.
As i can see you are using "switchport mode access" for VLAN30 so why did you set the vlan tag 30 in the configuration? It should be native and you should use 0 instead of 30 i guess
Let me know
View original