Hi folks,
Do you guys have ever think about the question. I read some guides and confused now.
1) node memory number:
It seems every type of node has different supported memory number configuration: For NX-1064-G4, It shows only support 16x dimm ! What happens if I install any number, i.g 1, 2, 3,4,5,6 or any number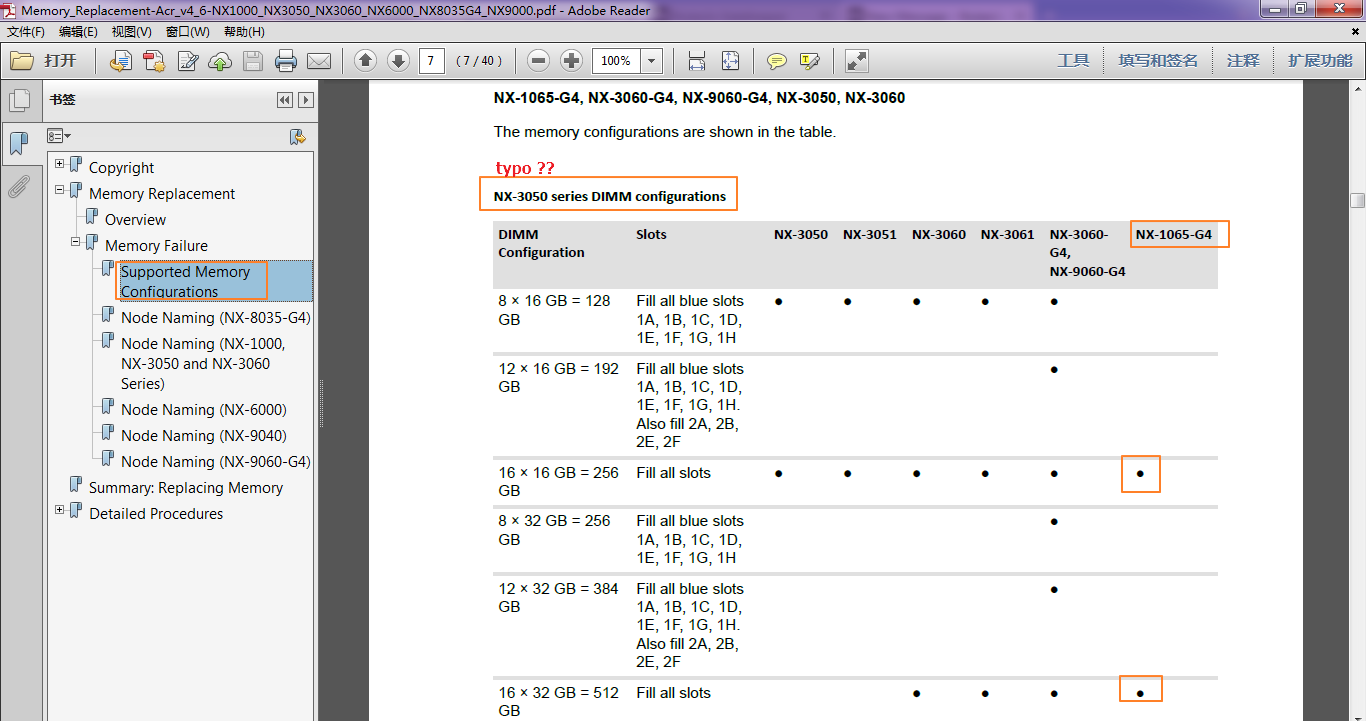 2) node memory installed slot location:
It also says there`s an fixed slot order for different number dimm scenario. what happens if I install dimm not according to the guide ?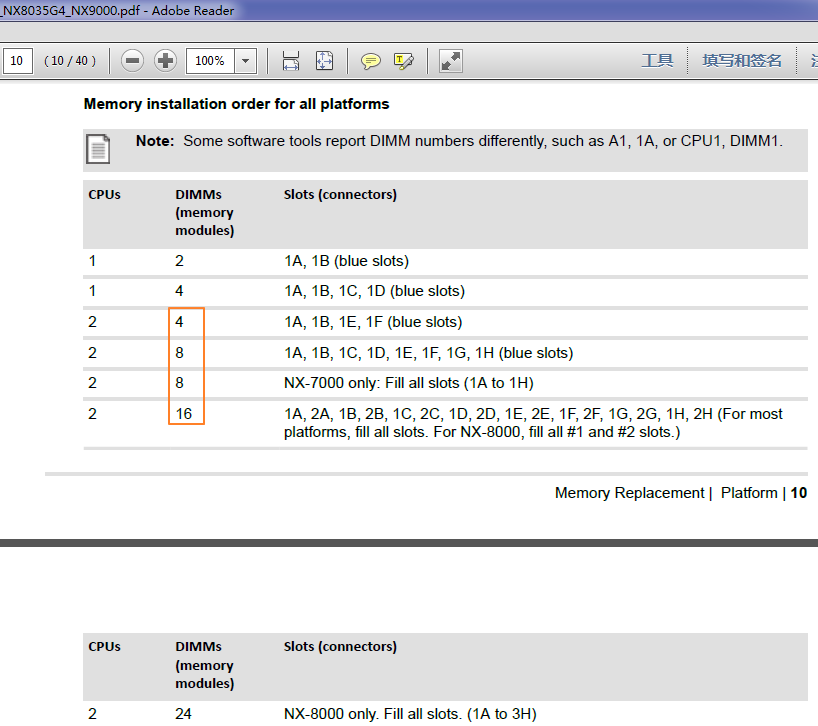 3) memory type:
LR or R DIMM it also says there`s two type dimm, How to confirm which type is supported by specific type of node ? P.S my environment I have a node NX-1065-G4 with default 64g(4x16g installed in 1a,1b,1e,1f) and now I add two additional 16g dimm into slot 1g,1h. It work fine till now. but my memory number confuration is not supported by the guide ! the guide says NX-1065-G4 only support full slot (16x) dimm configuration ! so the guide has no tips about the slot order too while number is 4x or 6x.