Hi, everyone
AOS: 5.15.6
AHV: 0190916.410 / 20190916.564
hardware: Lenovo HX5510
After I upgrade my cluster to AOS 5.15.6, I was using LCM to upgrade my cluster's hosts' AHV from version 20190916.410 to 20190916.564 . Several hosts successfully upgraded, but one of my host seems to fail with the following error:
Operation failed. Reason: LCM failed performing action ahv_wait_for_host in phase PreActions on ip address 10.248.51.32. Failed with error 'Host 10.248.51.12 did not complete upgrade stage one in 7200 seconds.' Logs have been collected and are available to download on 10.248.51.36 at /home/nutanix/data/log_collector/lcm_logs__10.248.51.36__2021-07-17_00-31-25.780130.tar.gz
I logged on to the IMM and connect to the remote control and saw the follow error on screen: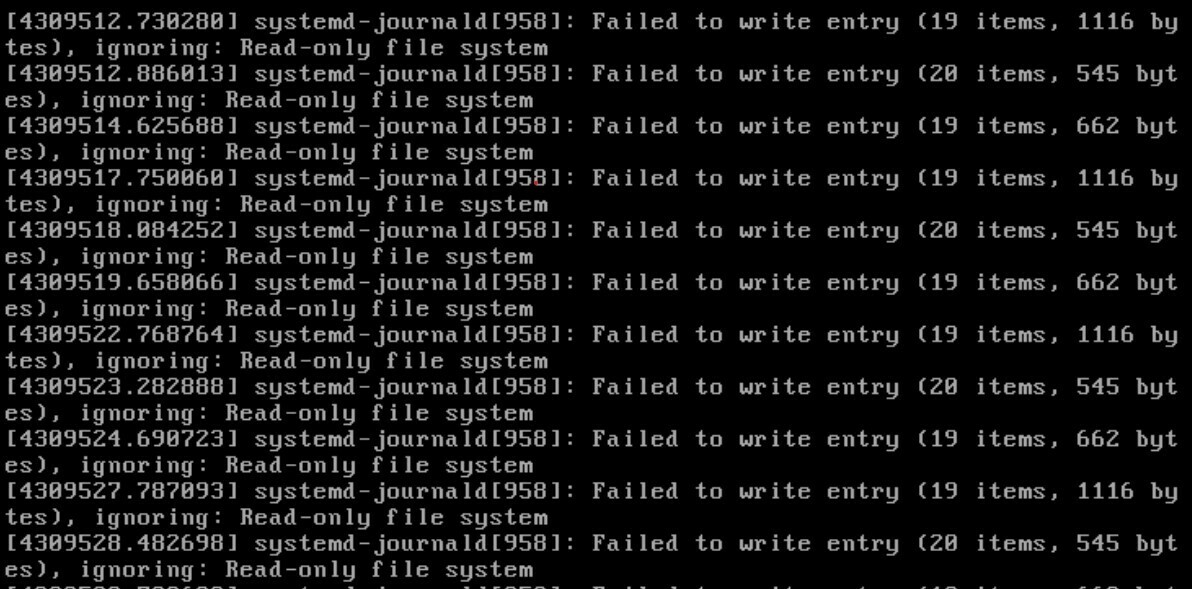 I downloaded the log bundle from mentioned above, but did not found anything useful, the '10.248.51.32'(the cvm on host 10.248.51.12) directory is empty, and in 'lcm_logger.out.2021-07-17_00-31-25.780130' I only found records of not able to connect to host 10.248.51.12 or CVM 10.248.51.32.
Should I just  power cycle the host ?