Hi all !

I changed the format of Replication Factor 3 to 2 of my nutanix cluster, everything went well and without problems of my cluster but I have 2 doubts.
I'm still seeing this error regarding extent groups and Oplog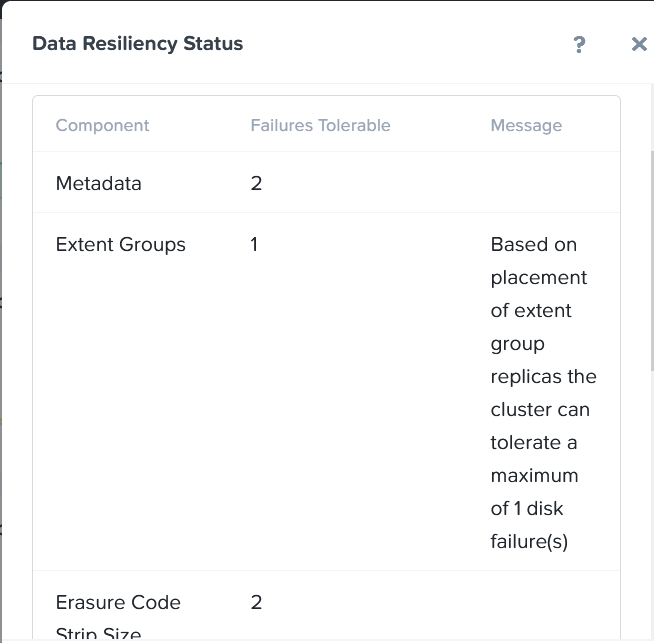 and the other doubt I have if I change my Replication Factor format from 3 to 2, my Fault Tolerance changes to 1 or is there a command to change my fault Tolerance to 2?
I would greatly appreciate your help to correct errors or have more knowledge about nutanix.
thanks