I compile my code, now the user should not install anything .. just run and choose graphically where you want to record the report and the information looks much more orderly and complete. It is an extensive summary.
1) You just need to unzip the .zip and run the executable named
NUTANIX_TOOLS_FOR_AHV_v1.7.9_PORTABLE.exe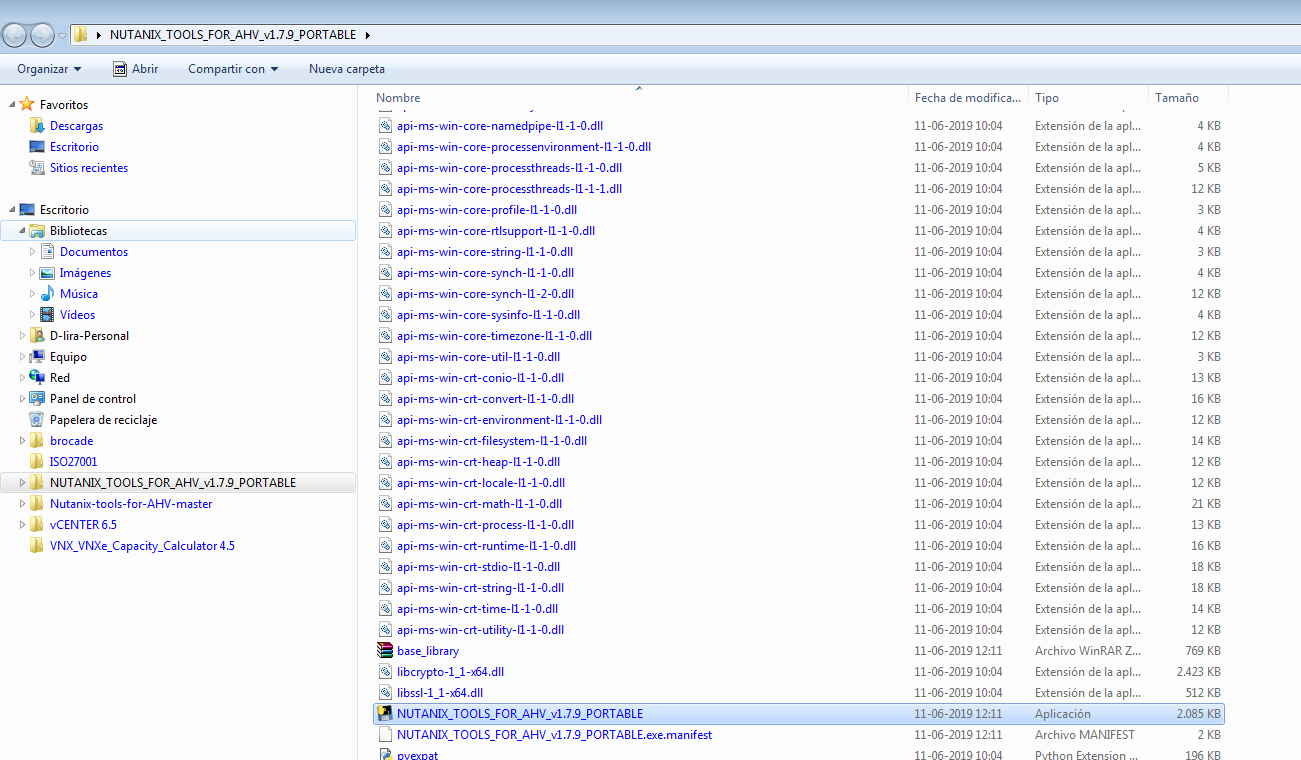 2) A window opens where you must select where to save the report.
3) Once selected the software generates the report in the indicated place.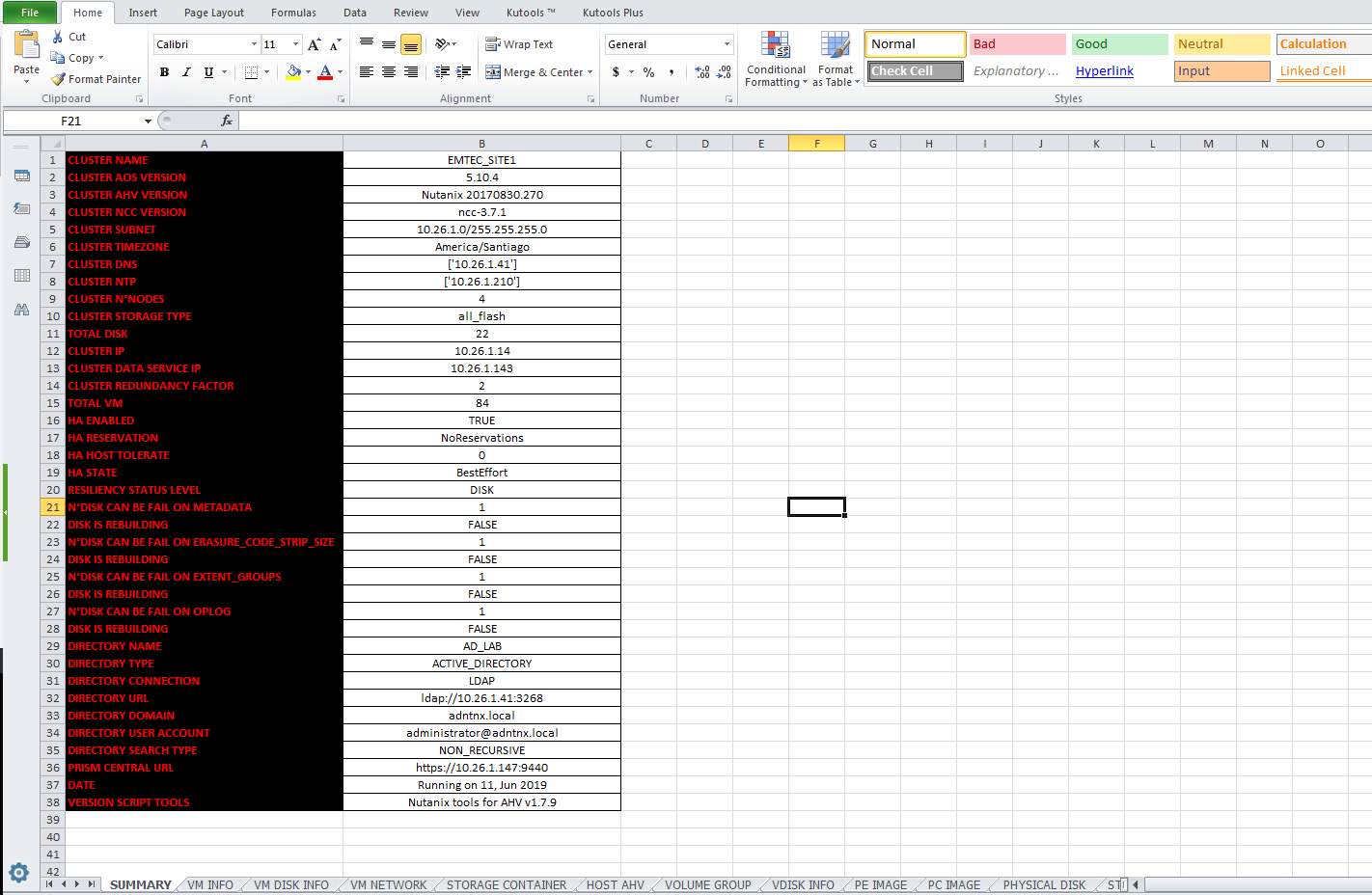 If you want see a report
example.