This post was written by Jill Liles, Sr Marketing Manager for Nutanix University
Nutanix University is excited to announce that the Nutanix Certified Advanced Professional (NCAP) 5.15 exam is now open for registration. And, that it has a new name:
Introducing Nutanix Certified Master - Multicloud Infrastructure (NCM-MCI)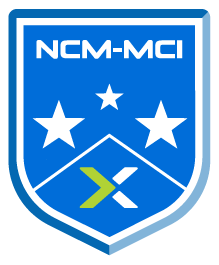 This is still the same certification you know and love, the new name better reflects the technology and skill set of the certification holders!
NCP-MCI 5.x certification holders have the demonstrated ability to perform complex administrative tasks on a Nutanix Cluster, as well as optimize both virtualized workloads and infrastructure components in an AOS deployment.
For more information on the new exam download the exam blueprint guide or enroll in the Nutanix University learning path for related training, videos, practice exams and more.  
Retirement of the 5.10 Exam Version
As usual, when we release a new exam version, that also means the older version will soon retire. The NCAP 5.10 exam will no longer be offered after October 18, 2020.
If you've been studying and preparing for that version of the exam you can still take it between now and then. But, you can also transfer to the 5.15 exam if you would like. Contact certification@nutanix.com if you have any questions.
Stay Tuned for More Announcements
As we said last month, Nutanix University has been working on several updates and improvements for the certification program. Please stay tuned to this blog (you can subscribe by clicking the button in the top right corner) or our social media channels to make sure you get the latest news as soon as it's announced. 
© 2020 Nutanix, Inc.  All rights reserved. Nutanix, the Nutanix logo and all Nutanix product, feature and service names mentioned herein are registered trademarks or trademarks of Nutanix, Inc. in the United States and other countries. All other brand names mentioned herein are for identification purposes only and may be the trademarks of their respective holder(s). This post may contain links to external websites that are not part of Nutanix.com. Nutanix does not control these sites and disclaims all responsibility for the content or accuracy of any external site. Our decision to link to an external site should not be considered an endorsement of any content on such a site. 
This post may contain express and implied forward-looking statements, which are not historical facts and are instead based on our current expectations, estimates and beliefs. The accuracy of such statements involves risks and uncertainties and depends upon future events, including those that may be beyond our control, and actual results may differ materially and adversely from those anticipated or implied by such statements. Any forward-looking statements included herein speak only as of the date hereof and, except as required by law, we assume no obligation to update or otherwise revise any of such forward-looking statements to reflect subsequent events or circumstances.