Last year we announced that our education program was evolving (read the full blog here). This next era of Nutanix University is designed to give you options to design your own personal Nutanix education journey based on your career goals.
We are delighted to announce January 26th marks the release of:
1. The first part of our Datacenter Services Education Track
2. Our expanded Expert-Level Certification Offerings
Datacenter Services Education Track
Our new Nutanix Data Services Administration (NDSA) training course and accompanying Nutanix Certified Professional – Data Services (NCP-DS) beta certification make up the first part of the Data Center Services track.
Nutanix Data Services Administration (NDSA) Training Course
Learn the administrative skills needed to install, configure, manage, and upgrade three different Nutanix storage solution products: Nutanix Files, Volumes and Objects, with our NDSA training course.
Now available as a self-paced online course with an instructor-led option coming soon!
Nutanix Certified Professional – Data Services (NCP-DS) Beta Certification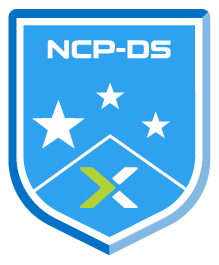 Demonstrate your skills and abilities to deploy, configure, optimize, troubleshoot, and perform administrative tasks on the Nutanix Enterprise Cloud storage and data services Files, Objects, and Volumes technologies with the Nutanix Certified Professional – Data Services certification. Find everything you'll need to prepare for the NCP-DS certification here! This beta exam is now closed. Thank you for your interest and participation!
--------------------------------------------------------------------------------------------------------------
Expanded Expert-level Certification Offerings
Nutanix Certified Expert - Multicloud Infrastructure (NCX-MCI) Certification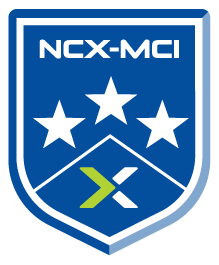 Over the past 4 years more than 700 students have attended the Enterprise Cloud Solution Design (ECSD) Boot Camp and used the knowledge and skills gained to deliver business-critical solutions to the most demanding customers- from SMB to the G2000.
This was the inspiration for our new expert-level NCX-MCI certification!
The NCX-MCI was designed with the purpose of:
Teaching and certifying strategic, enterprise-class design, and delivery skills for hybrid cloud

Creating and delivering Cloud-Smart solutions that leverage the Nutanix stack for private cloud and the best offerings from our public cloud partners for hybrid services

Providing an intermediate step between the NCM-MCI and NPX certifications
You can become an expert in your field by getting NCX-MCI certified for FREE! That's right there is no cost for taking this expert-level exam!
If this program sounds right to you, take the below steps today:
Good luck!
© 2021 Nutanix, Inc.  All rights reserved. Nutanix, the Nutanix logo and all Nutanix product, feature and service names mentioned herein are registered trademarks or trademarks of Nutanix, Inc. in the United States and other countries. Other brand names mentioned herein are for identification purposes only and may be the trademarks of their respective holder(s). This post may contain links to external websites that are not part of Nutanix.com. Nutanix does not control these sites and disclaims all responsibility for the content or accuracy of any external site. Our decision to link to an external site should not be considered an endorsement of any content on such a site. This post may contain express and implied forward-looking statements, which are not historical facts and are instead based on our current expectations, estimates and beliefs. The accuracy of such statements involves risks and uncertainties and depends upon future events, including those that may be beyond our control, and actual results may differ materially and adversely from those anticipated or implied by such statements. Any forward-looking statements included herein speak only as of the date hereof and, except as required by law, we assume no obligation to update or otherwise revise any of such forward-looking statements to reflect subsequent events or circumstances.