What do Russia, Paraguay, and Tunisia have in common?
Any guesses?
They all have at least one person who has a Nutanix Certified Professional (NCP) certification.
Since 2018, the NCP program has exploded to have NCP holders in 89 countries and is growing more every day! This is all thanks to the support of our community!
Check out more stats we discovered in the Certification Chronicles infographic!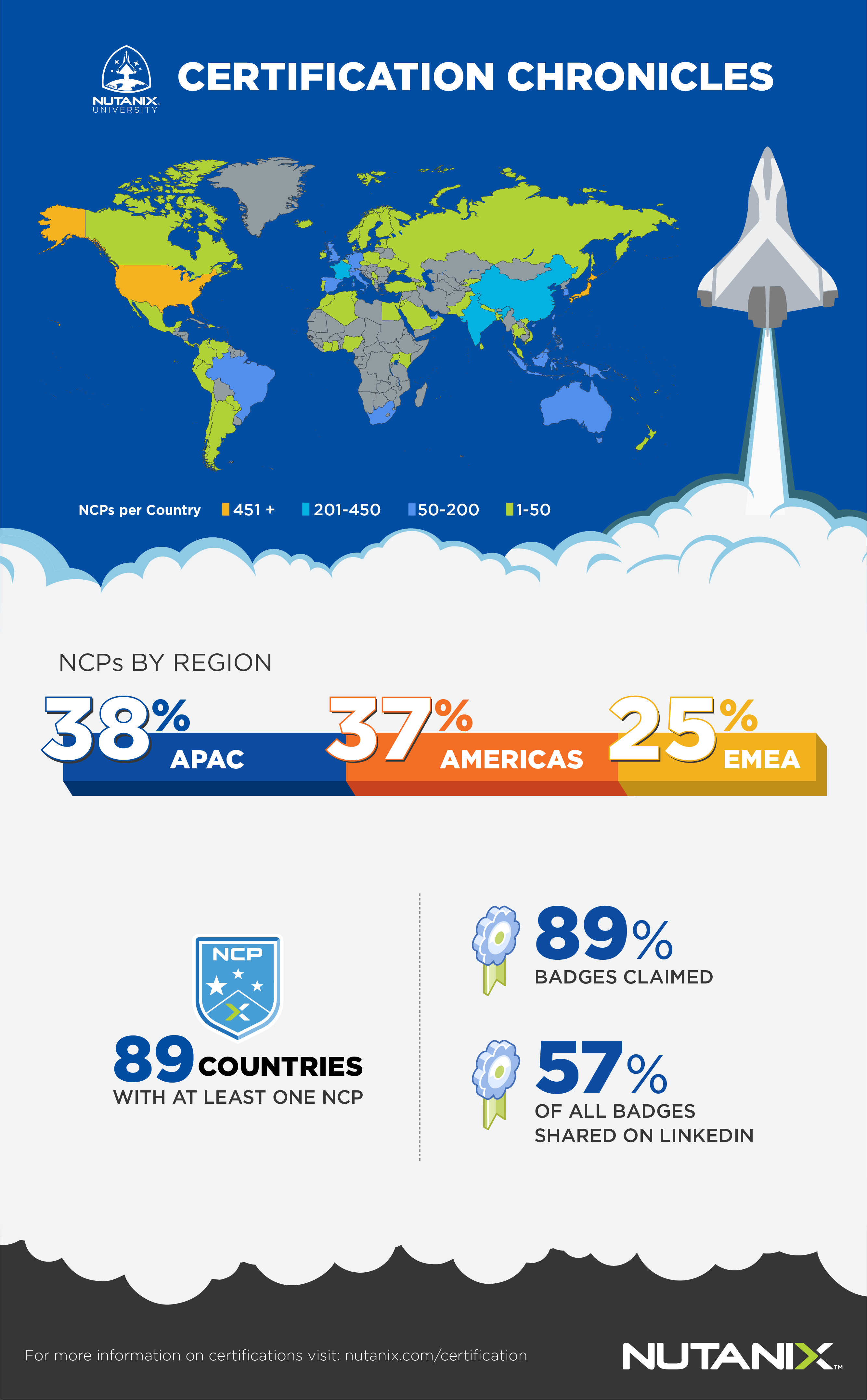 ---
---
© 2020 Nutanix, Inc.  All rights reserved. Nutanix, the Nutanix logo and all Nutanix product, feature and service names mentioned herein are registered trademarks or trademarks of Nutanix, Inc. in the United States and other countries. All other brand names mentioned herein are for identification purposes only and may be the trademarks of their respective holder(s). This post may contain links to external websites that are not part of Nutanix.com. Nutanix does not control these sites and disclaims all responsibility for the content or accuracy of any external site. Our decision to link to an external site should not be considered an endorsement of any content on such a site.