In April 2019, Nutanix and Hewlett Packard Enterprise (HPE) announced a global alliance to bring to market an integrated hyperconverged infrastructure (HCI) solution. HPE provides an industry leading, secure, reliable, and optimized platform to run the Nutanix® Enterprise Cloud Software. This solution enables businesses to deploy applications quickly, scale up and down easily as needs change, and is simple to manage. All this can lead to reduced costs, a more productive IT staff, and better-served end users. Together, HPE and Nutanix provide customers with more more choices to address organizations' unique business challenges.
This article highlights HPE's presence at the Nutanix 2021 Global .NEXT Digital Experience, and provides an overview of the HPE and Nutanix HCI solution that includes the HPE ProLiant DX and HPE GreenLake Cloud Services.
Nutanix 2021 Global .NEXT Digital Experience
HPE is excited to be a Diamond sponsor at the Nutanix 2021 Global .NEXT Digital Experience. We have two amazing sessions planned for you.
Join Phil Cutrone, HPE VP & GM of the OEM business and Jeff Echols, Nutanix VP of OEM Alliances, as they discuss the success and growth of our alliance, key customer challenges, and customers use cases.
Additionally, Allan Mugu, HPE-Nutanix Alliance Director, and Valerie Da Fonseca, GreenLake Sales & GTM Director, will share an in-depth view of our leading HCI solutions and the value we provide with the HPE ProLiant DX offering and HPE GreenLake Cloud Services. 
Please register today and sign up for the HPE hosted sessions:
HPE and Nutanix are delighting customers and accelerating organizations' business outcomes
HPE and Nutanix solve unique customer challenges with leading HCI solutions
HPE ProLiant DX Offering
Businesses are contending with the need to offer innovative applications and efficiently manage the resulting data, HPE and Nutanix have partnered to provide our customers with the best-in-class HCI solutions. Together we are enabling more flexibility, choice, and scalability for customers to meet their business needs by providing a broad and unique portfolio of servers that are optimized for the Nutanix Enterprise Cloud platform.
HPE and Nutanix have curated a robust portfolio with 14 platforms to address the most demanding workloads. The HPE ProLiant DX servers offer extensive configurations that have been qualified and certified by Nutanix. The HPE ProLiant DX systems preinstalled with Nutanix software run the most popular x86-based industry standard business-critical applications from vendors such as Oracle, Microsoft, SAP, Citrix, VMware, IBM, Avaya, Cisco, PostgreSQL, Cassandra, MongoDB, and many others.
Offered in a choice of business models, customers can procure this solution through a traditional purchase or lease model. And as their business needs grow, they can also gain the agility and financial flexibility required to move faster with HPE's GreenLake offering inclusive of Nutanix; a consumption-based model. With roughly 70% of apps and data still residing on-premises, HPE GreenLake with Nutanix delivers the cloud experience across your edges, co-locations, and data centers.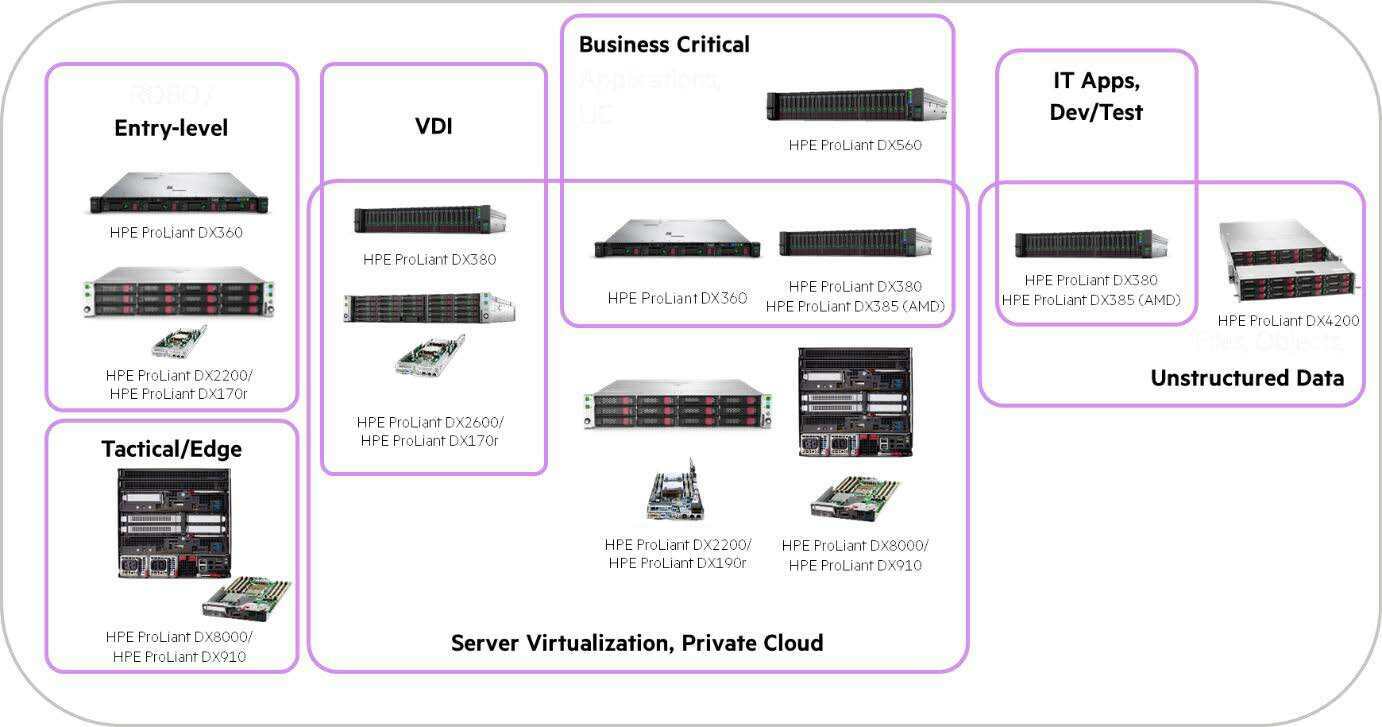 HPE GreenLake with Nutanix
Customers choose Nutanix software for its flexibility and scalability to run their database services, private cloud, and virtualized desktop infrastructure. HPE GreenLake with Nutanix delivers performance while allowing customers to reduce overprovisioning risk, gain greater visibility into consumption and performance, and even access turnkey management services with a fully HPE-managed HCI solution. HPE GreenLake is the only way to directly consume combined Nutanix software and hardware in a consumption-based, pay-per-use model.
HPE GreenLake with Nutanix Era for databases delivers simplified database operations on-premises, billed monthly based on metered consumption, and with peace of mind from a built-in capacity buffer that is available on demand. HPE GreenLake with Nutanix for end-user computing offers deployments with one-click management, superior scalability, industry-leading ROI, and support for Citrix Virtual Apps and Desktops and VMware
Horizon View.
HPE GreenLake with Nutanix for Private Cloud offers infrastructure that is engineered to deliver highly scalable, available, and efficient cloud services. It is purposefully built to power the modern data center and combines the availability and agility of the public cloud with the flexibility and security of private cloud, all in one.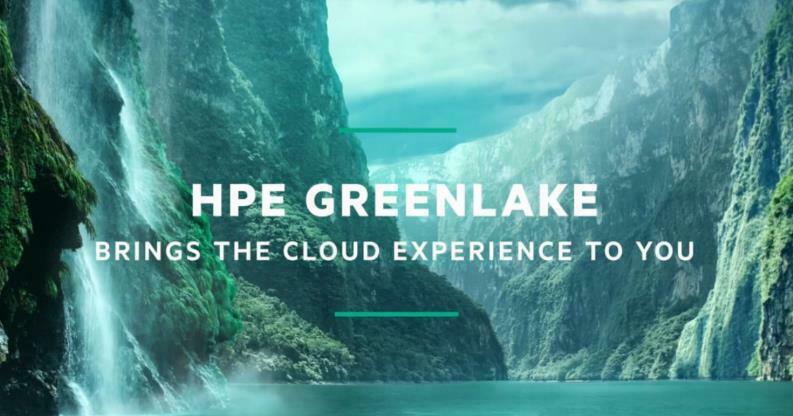 Want to learn more? Please visit us at Nutanix 2021 Global .NEXT Digital Experience to attend our speaking sessions and virtual booth. You will have the opportunity to ask questions, set up an appointment, and speak with us for a more in-depth discussion.
This post was authored by Raquel Harris, HPE ProLiant DX Digital Marketing Manager