This post was authored by Wes Kennedy, Senior Technical Marketing Engineer at Nutanix
Nutanix Test Drive continues to add new use cases and capabilities. Check out our blogs to learn about all of the use cases that have been covered by Test Drive so far. 
We are excited to expand Nutanix Test Drive for Data Consolidation (TD 2.3) to include Nutanix Objects, our powerful and efficient S3-compliant object store platform. Nutanix Objects allows you to quickly deploy a scalable object store solution for your developers and applications. Nutanix Objects leverages the Nutanix Enterprise Cloud architecture and is directly integrated into Prism Central.
Test Drive an S3-Compatible Object Store Solution with Nutanix Objects
Let's get started with Nutanix Objects. First, fill out a short form on our Test Drive site. You will receive an email with a link to log in.
When you log in, you will see a menu of modules to explore. Click on the new Consolidate Your Data tile to find Files and Objects available for exploration.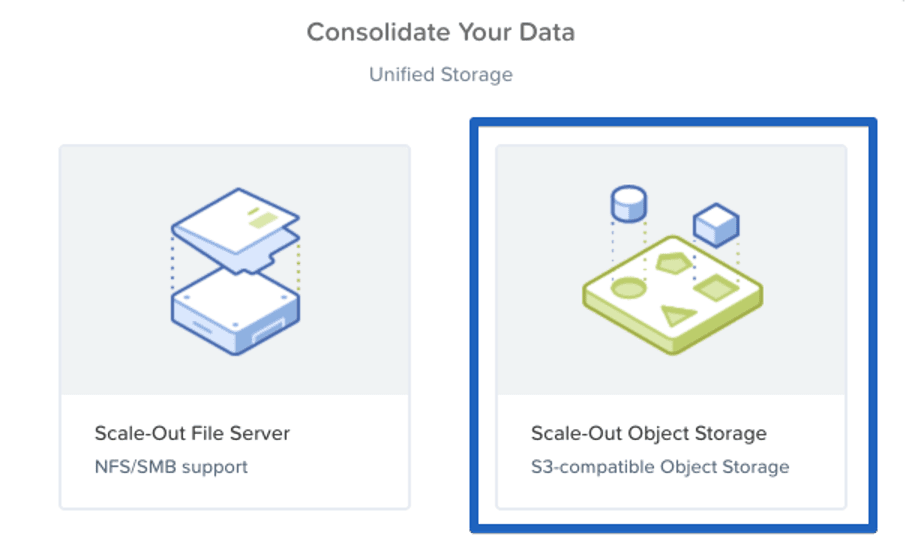 New and Improved Menu
With this release, we've also revamped the main menu and broken it down into the following areas to make it easier to navigate around Test Drive:
Modernize Your Infrastructure - Create VMs, storage, and manage your infrastructure
Automate Operations - Leverage automated intelligence with Prism Pro, and automate application deployment with Nutanix Calm
Consolidate Your Data (NEW!) - Spin up a scale-out file server or object server on Nutanix--on the fly
At any time, you can click the Quick Links menu at the bottom right of the screen to quickly jump to different guided tours and deep dives.
Consolidate Your Data
The new guided tours underneath Consolidate Your Data, Scale-Out Object Storage will walk you through:
Deploy a

n Object Store
Provide User Access
Create a Bucket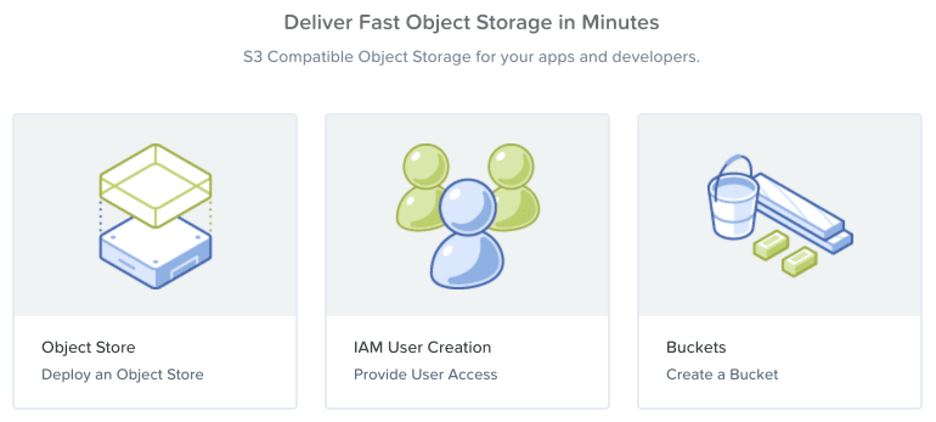 If you want to start over for any reason, feel free to X out of the current step and click on Continued Guided Tour at the bottom.
Deploy an Object Store
Nutanix Objects consists of one or more object server VMs (OVMs), which are used to provide S3-compliant object storage. Learn about the object store configuration and gain first-hand experience in deploying an object store. 

Provide User Access
Providing user access to Nutanix Objects is a quick and easy task. You can create access keys tied to AD/LDAP accounts or email addresses in a few clicks.
Test drive helps you understand how simple it is to create a share and configure various security and protocol options.
Create a Bucket
Nutanix Objects allows you to easily create buckets for your users and applications, along with choosing to enable versioning or lifecycle policies. Moreover, Objects also allows you to configure WORM (Write-Once Read-Many) for a bucket, helping you to meet regulatory needs or protect your data from ransomware.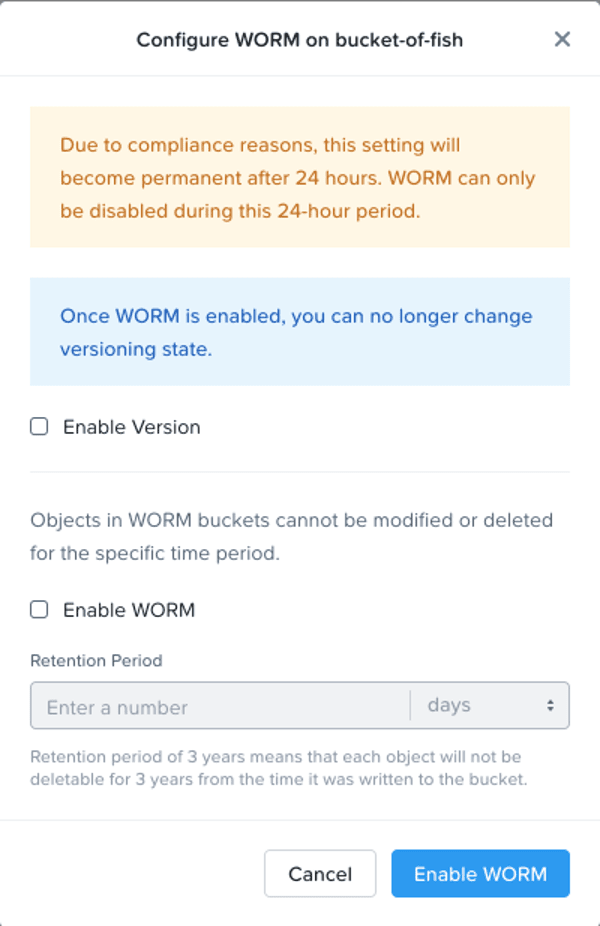 If you're considering S3, other AWS or cloud storage, or private cloud, take a test drive on our object store solution and experience its simplicity!
Other Features of Test Drive
Read about the other features of Test Drive by checking out our latest blogs!
Join the Community
Be sure to join the conversation at our NEXT Community Forums! 
To learn more about Nutanix Objects, please visit our Objects page.
We are continuing to expand the experiences offered in Nutanix Test Drive, so stay tuned for what's to come! Check it out now at www.nutanix.com/testdrive!
---
© 2020 Nutanix, Inc.  All rights reserved. Nutanix, the Nutanix logo and all Nutanix product, feature and service names mentioned herein are registered trademarks or trademarks of Nutanix, Inc. in the United States and other countries. All other brand names mentioned herein are for identification purposes only and may be the trademarks of their respective holder(s). This post may contain links to external websites that are not part of Nutanix.com. Nutanix does not control these sites and disclaims all responsibility for the content or accuracy of any external site. Our decision to link to an external site should not be considered an endorsement of any content on such a site. Certain information contained in this post may relate to or be based on studies, publications, surveys and other data obtained from third-party sources and our own internal estimates and research. While we believe these third-party studies, publications, surveys and other data are reliable as of the date of this post, they have not independently verified, and we make no representation as to the adequacy, fairness, accuracy, or completeness of any information obtained from third-party sources.