We're running 2 clusters which are pretty much configured the same running ESxi 7.02 AOS 5.20.4 LTS both running on nutanix hardware.  One cluster is totally fine no issues but the other you cannot create a virtual disk greater than 2Tb! The issue only came to light when we had to move a VM off to another non-nutanix host for a few days then when we went to vmotion it back it errored complaining about the disk being greater than 2Tb, it is its nearly 6Tb as its a fortinet analyzer. 
I'm pretty sure when the VM was sat on the nutanix cluster its disk was greater than 2Tb and it was thin provisioned with a capacity of 7Tb when it was created!  So you can't move anything to any of the datastores that are greater than 2Tb and you also can't create a new disk greater than 2TB.  Also if you take a look at the datastores details it says maximum VM disk size 2TB, on the other clusters datastore it says 62Tb. 
It's getting to be a bit of a pain as the fortinet analyzer is sitting on a box we want to decom so we'd like to move it back to the cluster where it came from, it can't go to the other cluster for resilience reasons as that cluster hosts our other analyzer, and being 7Tb I don't really want to shift it up in to Azure either! I had a ticket open with VMWare, and they said it was a storage issue and blamed the storage vendor ie Nutanix, and they were quite frankly useless!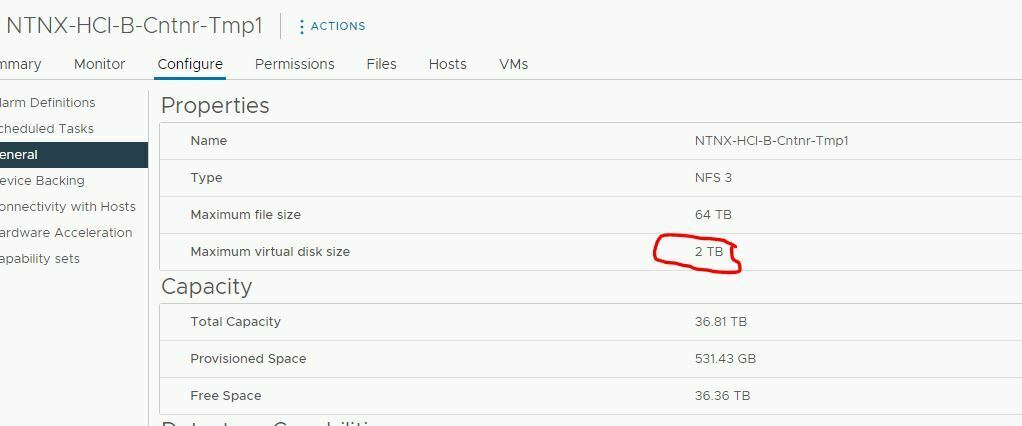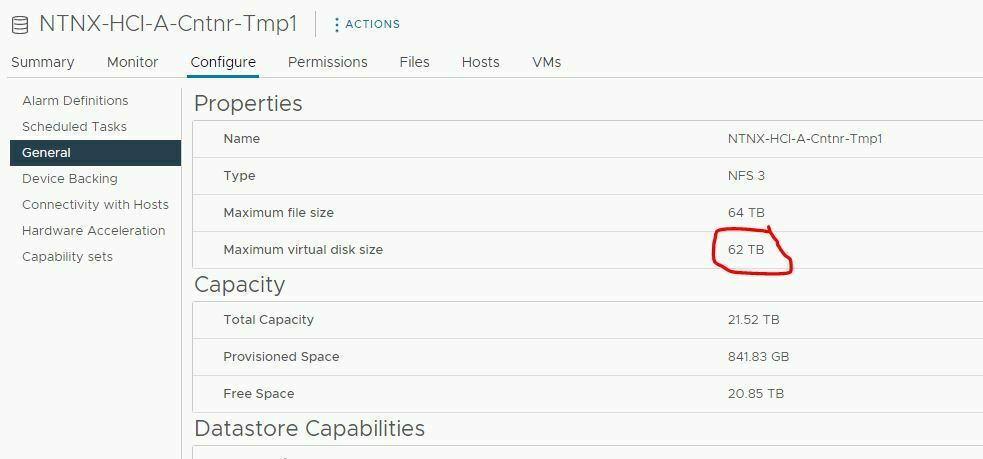 Best answer by Moustafa Hindawi 14 November 2022, 15:45
View original