Hi,
I`ve replaced the SATADOM of one of the four hosts in my NX-1050. After starting from the pnoenix.iso, the repair host disk has been stuck like this for 24 hours.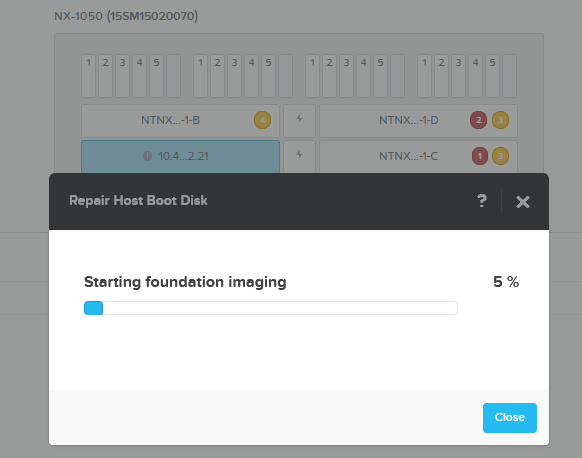 The host_bootdisk_repair_status says it`s at "sm_trigger_imaging" state.
The first thing I would like to do is kill the current repair job since it`s most certainly hanging. How can I do that and what further steps should I take to try and get the host back online?
Thank you.