I have setup Nutanix CE in a lab environment but I cannot get to the Prism page when browsing to the CVM IP address. I'm getting the message:
Prism services have not started yet. Please try again later.
Although I have run
cluster status
and the Prism service is up and running: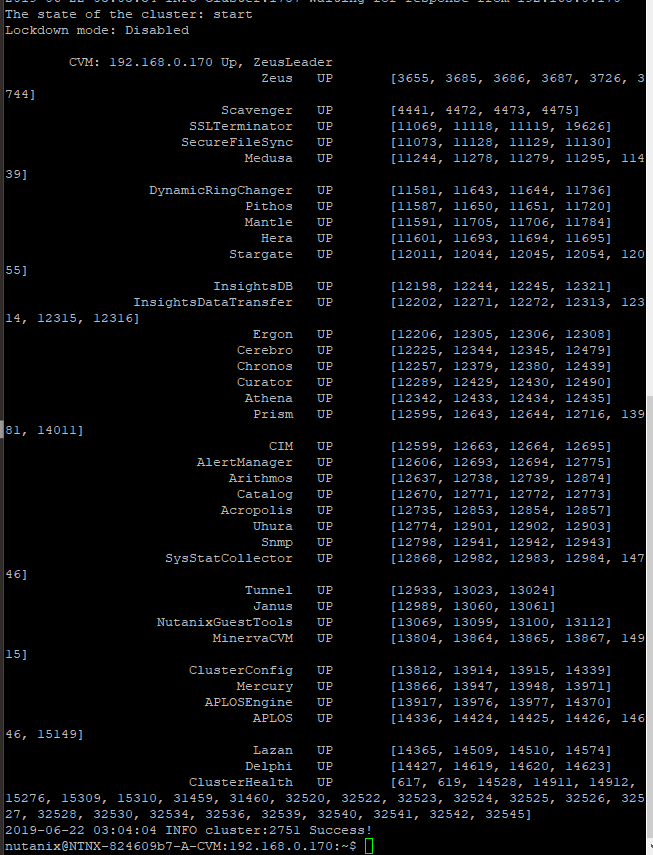 It is a single node setup on VMWare. I can ping the CVM IP and SSH onto the CVM.
Any assistance would be gratefully received!
Thanks.