I attempted an upgrade of NCC however it is stuck. Is there a way to restart the upgrade?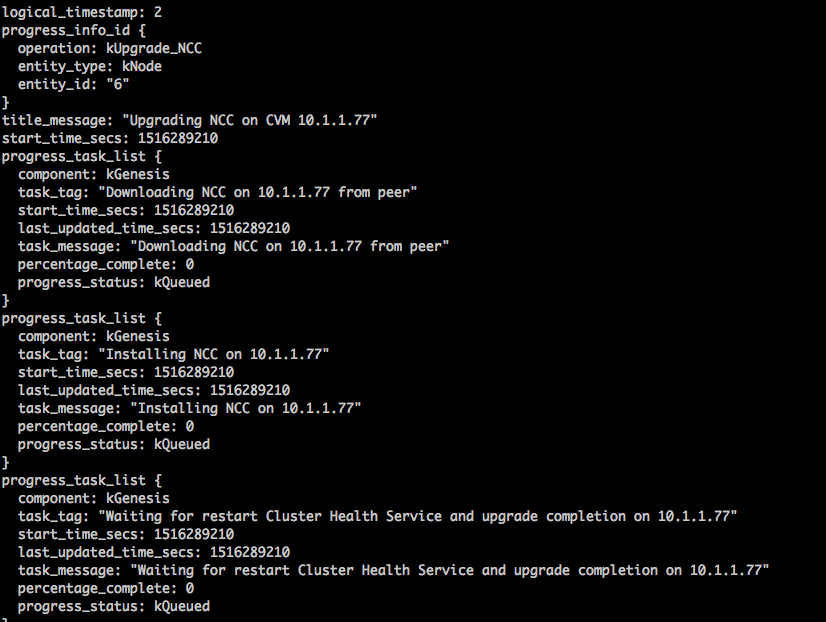 Best answer by rborey 9 May 2018, 21:38
Found a solution!



Log into a CVM and then run the command



progress_monitor_cli --fetchall



find the entity id and then run this command



progress_monitor_cli --entity_id= --entity_type=node --operation=upgrade_ncc --delete



"node" and "upgrade_ncc" should be the same, but verify and make sure that they are lower case and you dont include the "k" from either one. There might be more than one entity_id, so repeat for each (if its queued on more than one node).
View original