Dears:
I followed the LCM dark site guide to configure the IIS, the screenshot is shown is below:

But when I tried to let PC to use local web server, the error showed below: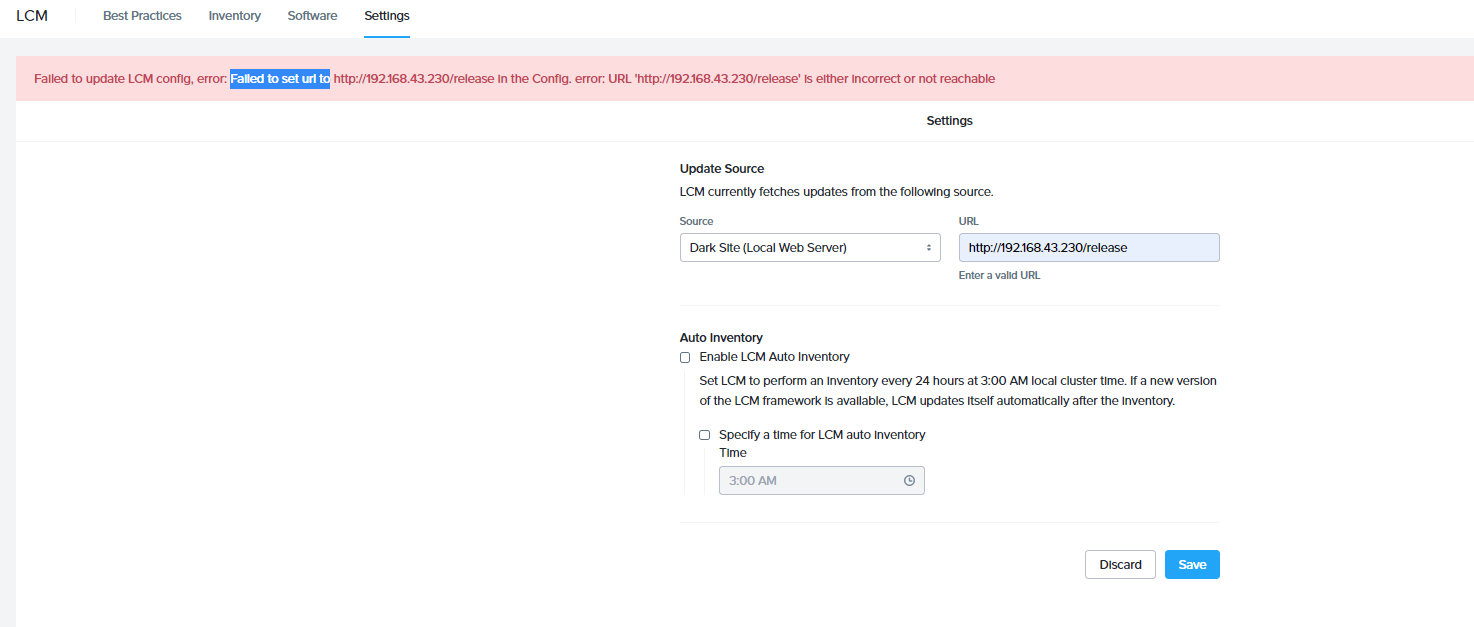 It looks builds folder is not exist in the release folder. I am not sure if this is the key point. Hope anyone could help me. Thanks!