What is Nutanix Guest Tool (NGT)?
Nutanix Guest Tools (NGT) is a software based in-guest agent framework which enables advanced VM management functionality through the Nutanix Platform.
The solution is composed of the NGT installer which is installed on the VMs and the Guest Tools Framework which is used for coordination between the agent and Nutanix platform.
The NGT installer contains the following components:
Guest Agent Service
Self-service Restore (SSR) aka File-level Restore (FLR) CLI
VM Mobility Drivers (VirtIO drivers for AHV)
VSS Agent and Hardware Provider for Windows VMs
App Consistent snapshot support for Linux VMs (via scripts to quiesce)
This framework is composed of a few high-level components:
Guest Tools Service
Guest Agent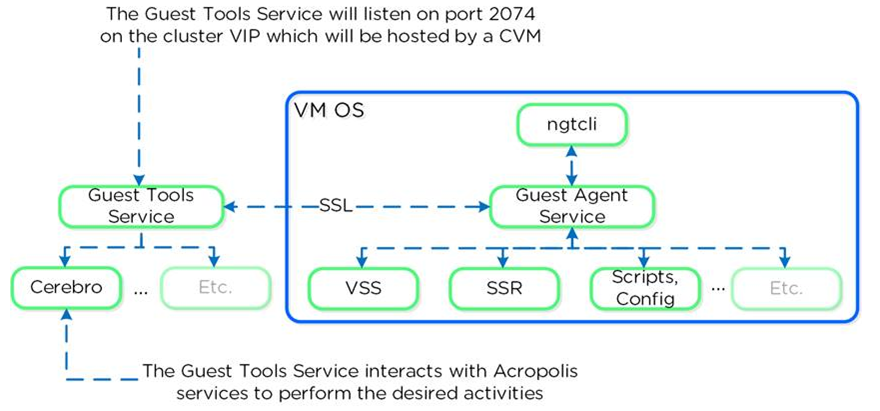 Important notes: 
NGT uses TCP/IP network connectivity secured with SSL.
The installation includes identifiers unique to the VM and the cluster, but you can pre-install NGT on a clone base and then you only need to attach the NGT iso from Prism and restart the nutanix guest agent service which will update the NGT install with the correct identifiers.
NGT Agent installation can be performed via Prism or CLI/Scripts (ncli/REST/PowerShell).
To install on an individual VM check out this page
To install it on a multiple VMs at the same time check out this pag
For more information and the full installation guide bot for a single VM or a bulk check out https://nutanixbible.com and search for NGT.