Our vision at Nutanix has been and will always be: "one platform, any app, any location". This has been our goal from close to the beginning. 
We have openly documented Nutanix architecture in the freely available Nutanix Bible, and we are committed to open-source software, actively using and contributing code within a variety of communities.
For example, here is a simplified architecture of a Nutanix environment taken from the Nutanix bible: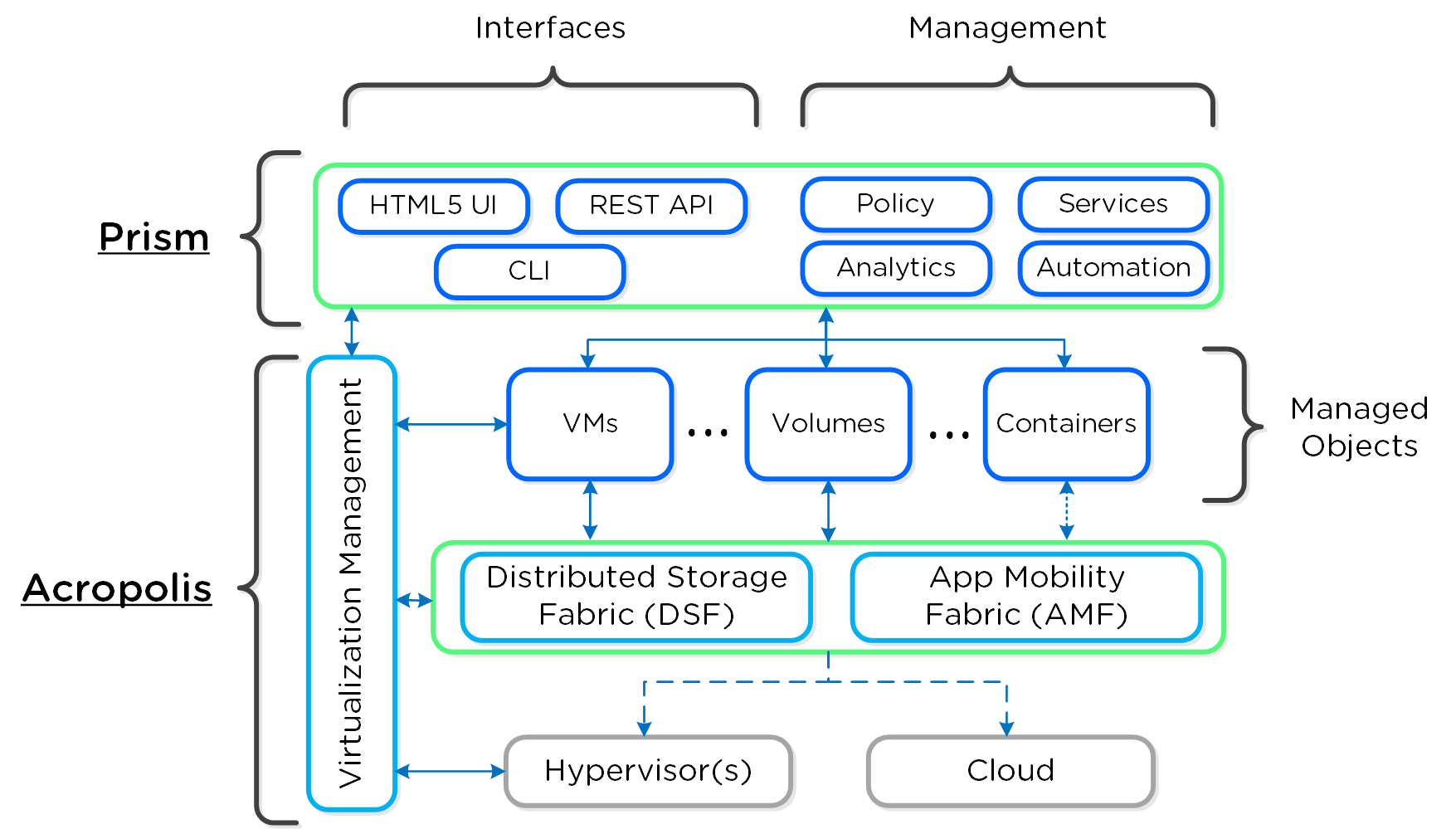 In the documentation, you will find all the information you need regarding the Software, Hardware, performance, recommended practices, restrictions and more.