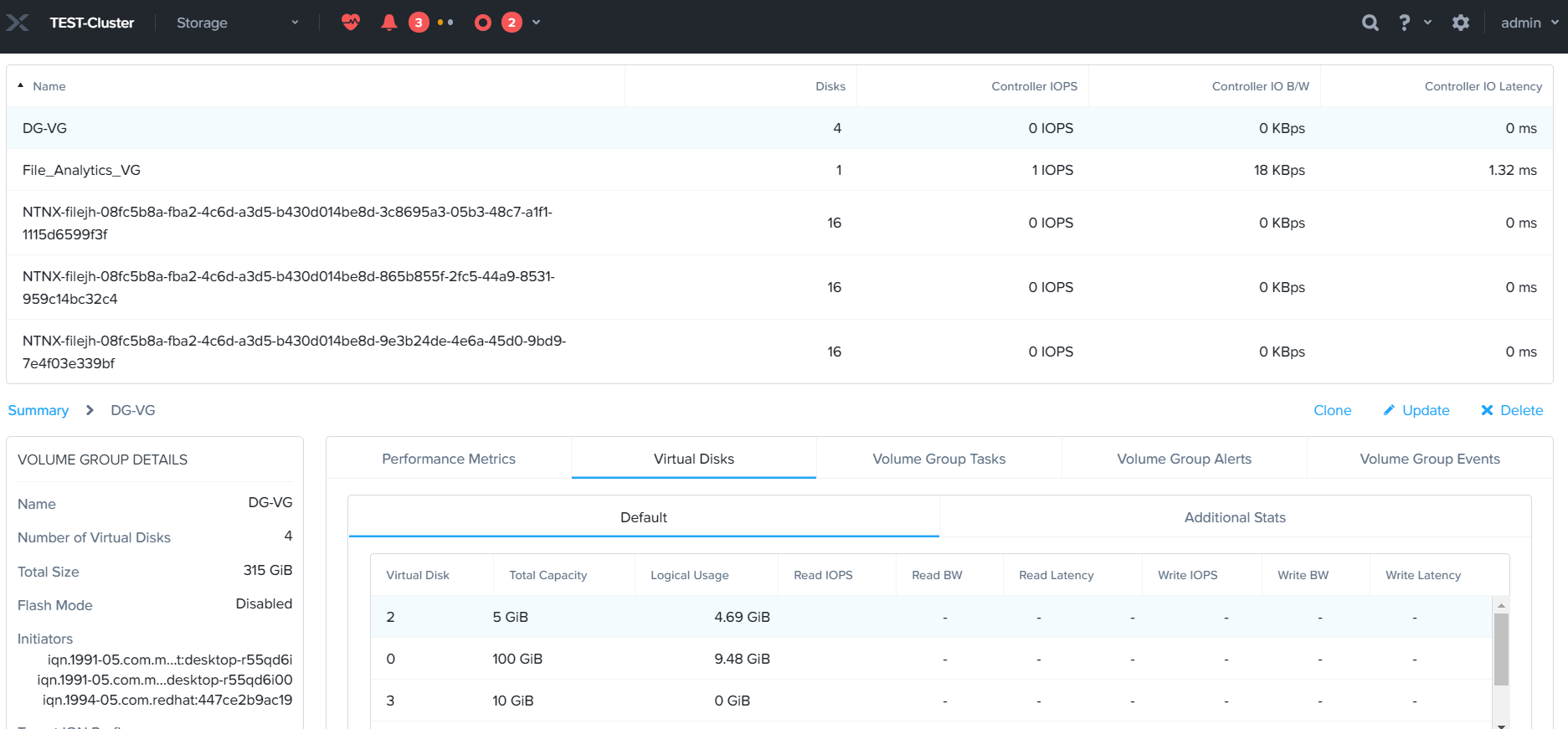 Can I check which Client is using vDISK in Prism?
I want to check the Client assigned the volume group.
I can compare iqn and check it, but I wonder if there is an easier way than that.
(ex.through the CLI in AHV, CVM)
Best answer by Sergei Ivanov 17 May 2021, 17:02
It depends on how the VG is assigned to the VMs. 
If it is directly attached to the VMs via Update  + "attach to a VM button", then you will see it if you click on the Update button like here: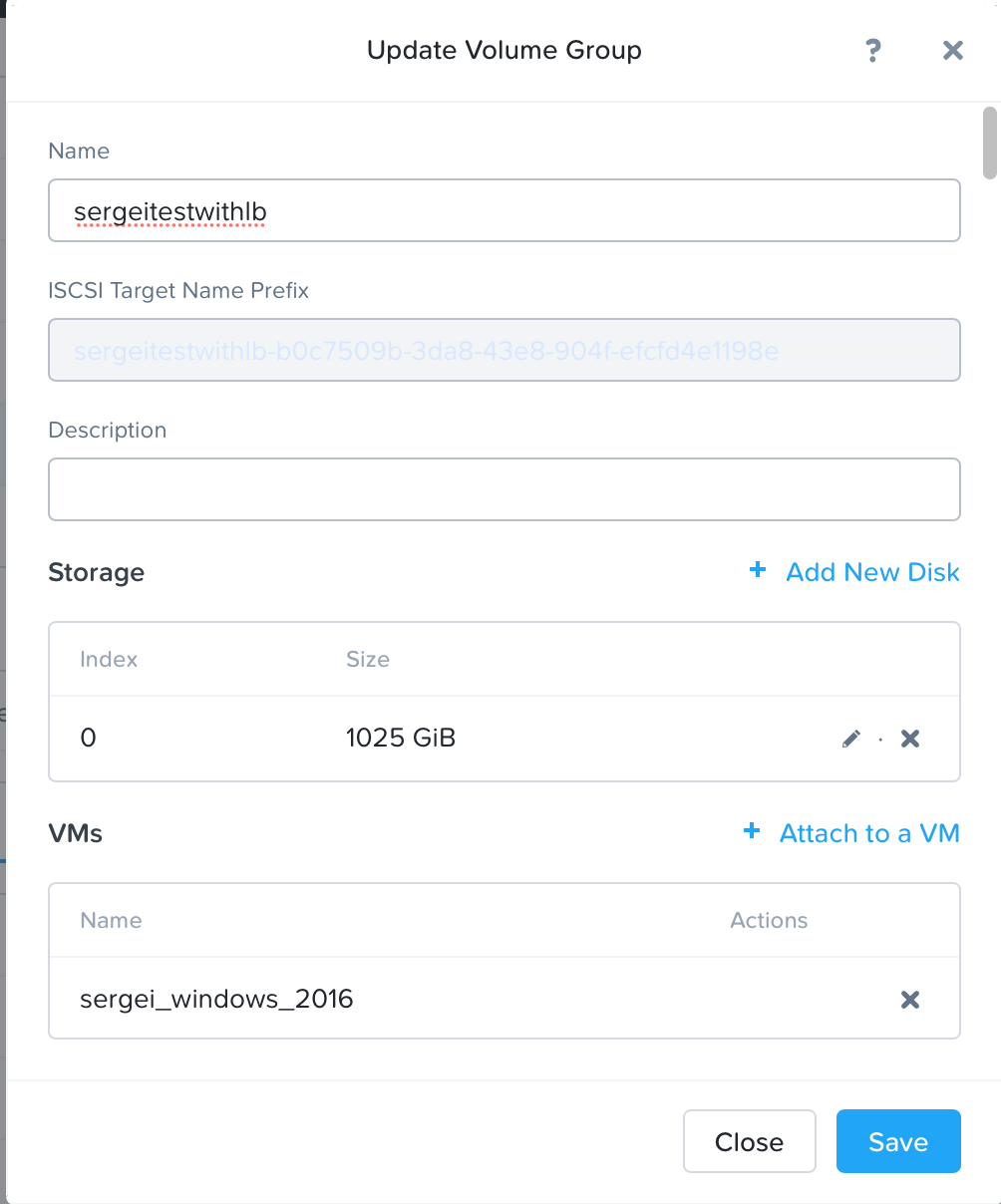 But if you connected the volumes to the VMs using IQN, there will be no easy way.
View original