Hi forumpeople,
For some reason we see different values in Storage Summary in Prism and Sizer/Storage Capacity calculator. We are dealing with an RF2 cluster here.
Storage Summary shows 47.9 TiB 

Yet Sizer shows 35,53 TiB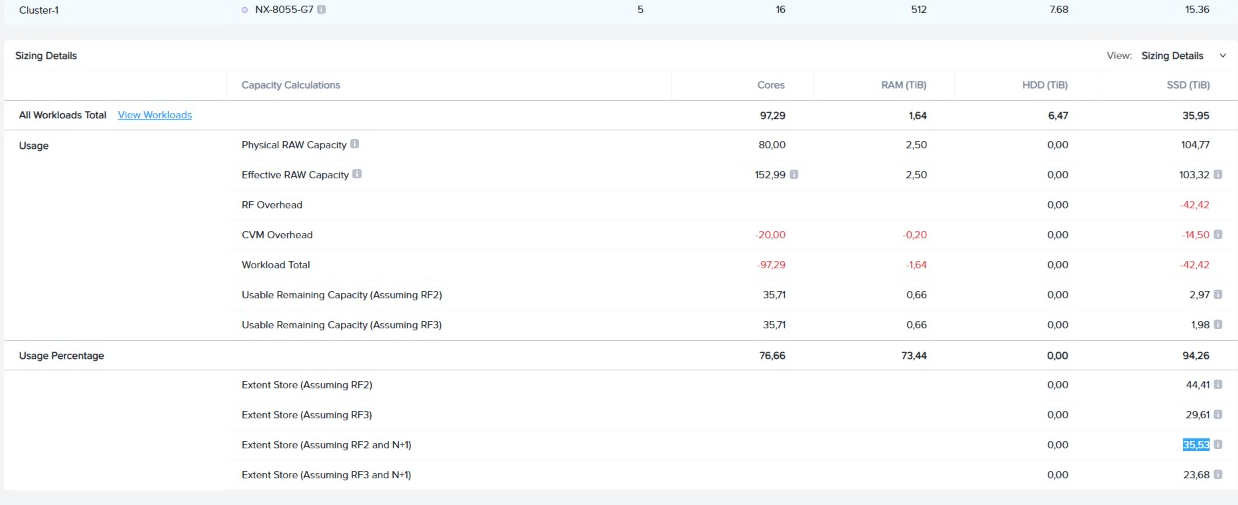 and Storage Capacity calculator shows 36,05 TiB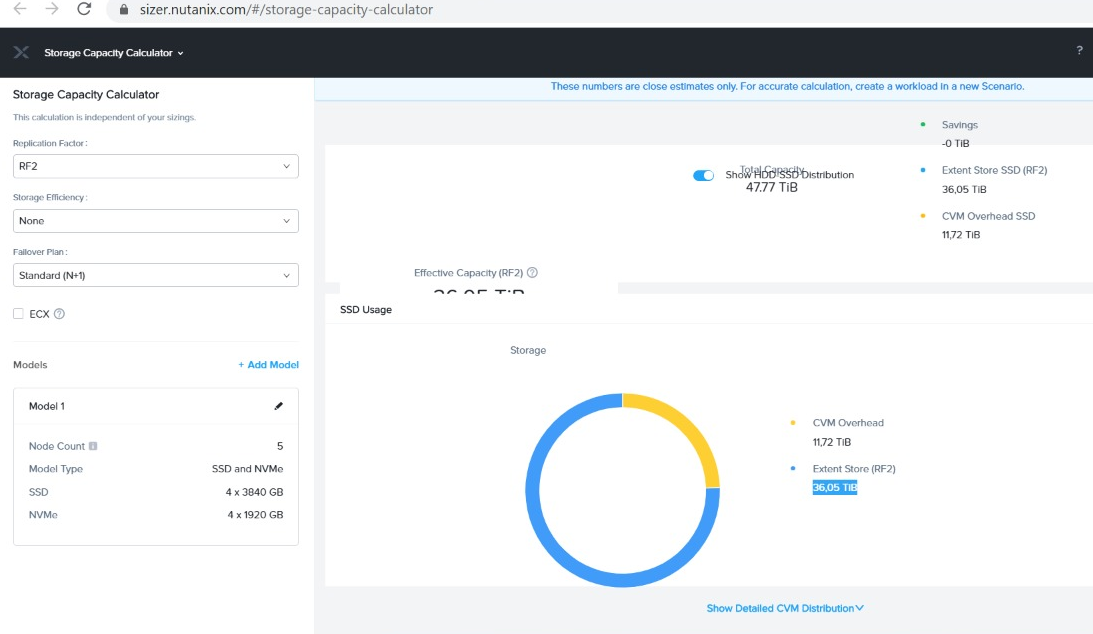 A small difference may be due to the actual cluster having 4x2TB NVMes per each of the 5 nodes, and only 1.92 being available in Sizer/Capacity calculator, but it should not make such a critical misalignment between Prism and Sizer/Capacity calculator.
What is the actual usable capacity of the cluster (with RF2, N+1)? Also, how are "CVM Overhead" values taken into account in Prism's Storage Summary and is it part of the actual usable capacity?