Check out these Nutanix University videos you may have missed this month! 
To stay up to date with our latest product demos, how-to videos, and more, make sure to subscribe to our Youtube channel by clicking the "Subscribe" button on the page.
July Video Rewind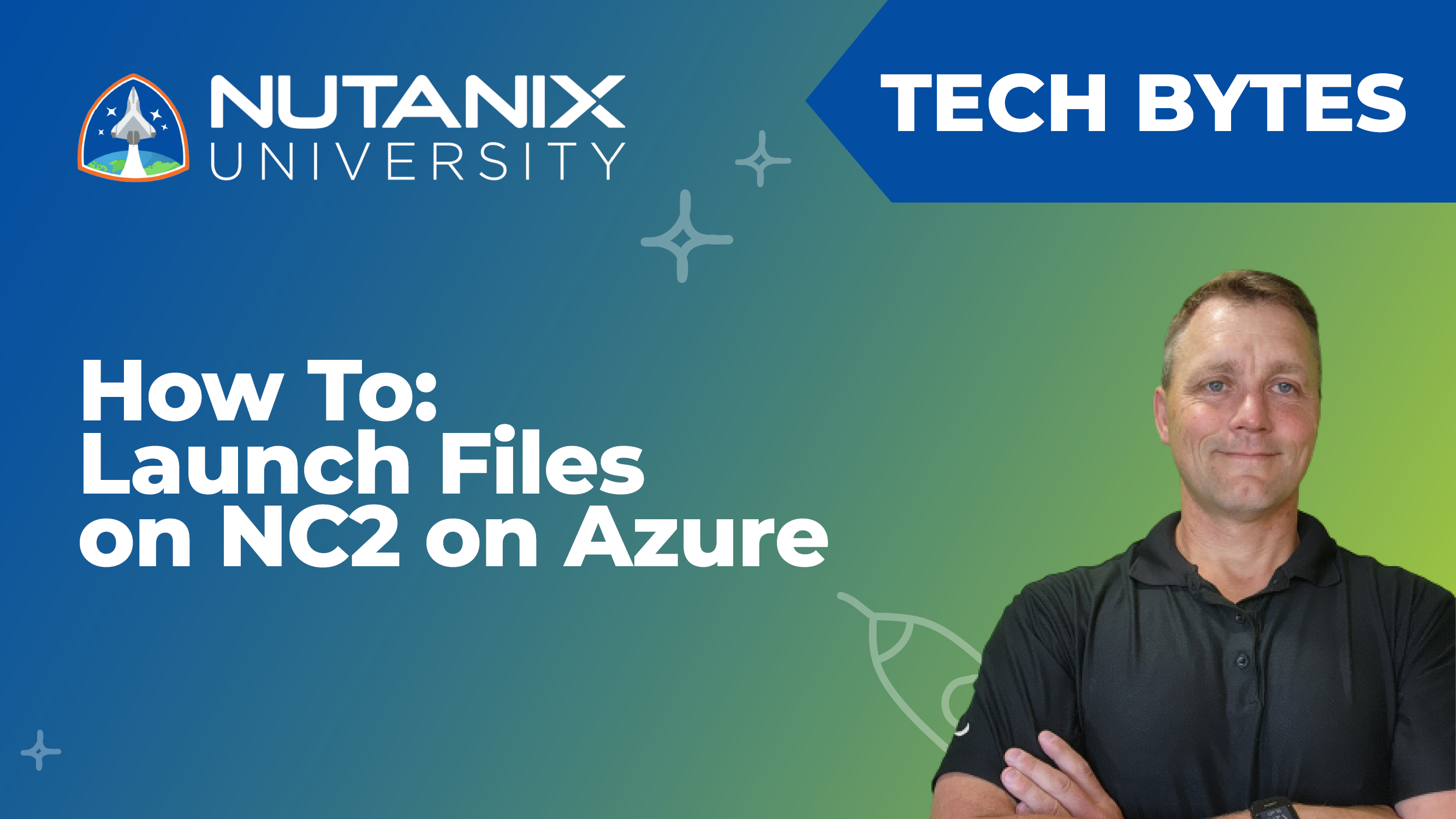 Nutanix Files on NC2 Azure Step by Step Deployment | Tech Bytes
The last Nutanix Files video covered the theory, now find out how to deploy Nutanix Files in Nutanix Cloud Clusters (NC2) on Azure. You'll see every detail and screen you need to get up and running from scratch in this step-by-step deployment walkthrough.
Geo-Distributed Data Access Made Easy with Objects Federation | Tech Bytes
The latest Nutanix Objects feature, Federation, allows you to create a global namespace across multiple Nutanix object stores, regardless of where in the world they are. 
In doing this federation delivers a single consolidated view of the data, dramatically simplifying access to data spread across multiple locations. Replication can be added to the mix to ensure fault tolerance across locations, and Objects Browser can be used to deploy and manage buckets in the federation with ease. And with support for over 100 object stores in a single namespace, it's fair to say that Objects scalability has gone through the roof!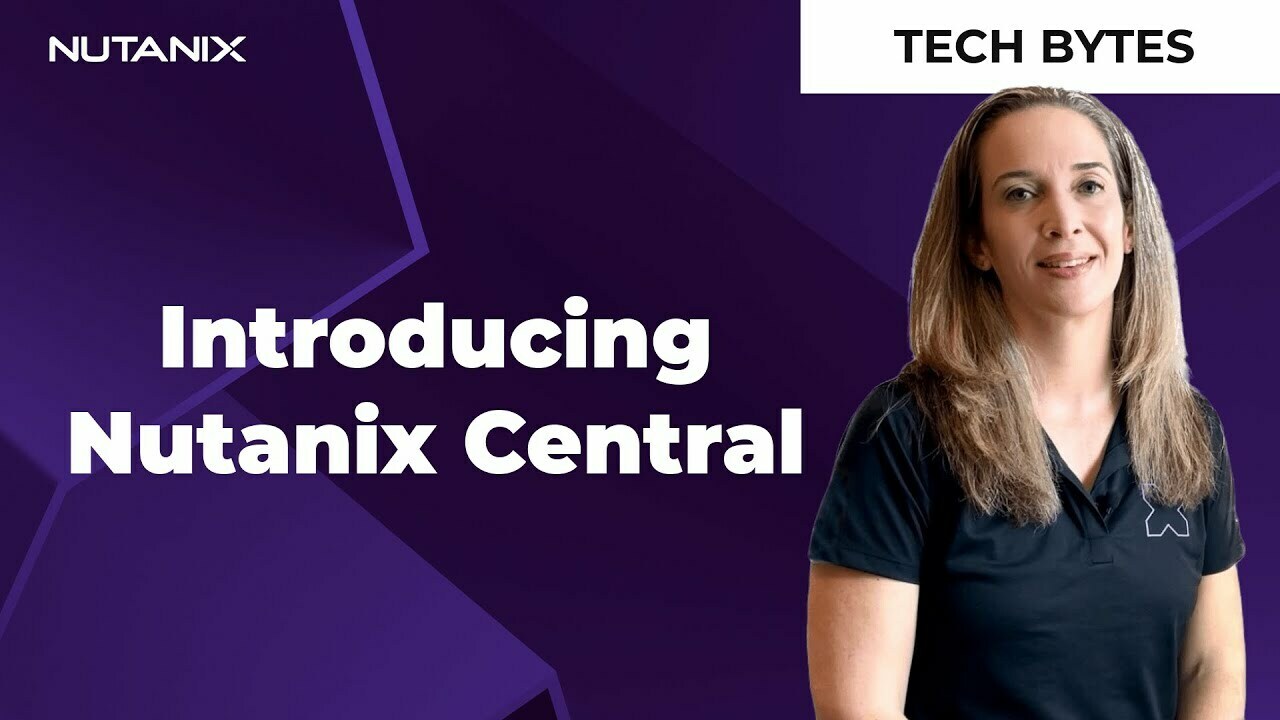 Introducing Nutanix Central | Tech Bytes
Nutanix Central is a new SaaS solution that provides a single unified console to manage all your Nutanix environments, whether they are deployed on-prem or in the public cloud on NC2. Hear more from Nutanix Technical Marketing Engineer, Laura Jordana, and watch a demo.  
The Age Old EUC Paradigm: Performance or Security?  | Nutanix Community Podcast 
Join this episode for more Stories from the EUC Road as Sean Donahue (Nutanix) and Al Solorzano (E360) tackle this all too familiar question.
But does it have to be an "OR" statement? Can you have an "AND" statement instead? Tune in to learn more about performance in EUC, happy employees and how you might sleep better at night in the age of Malware and Ransomware.
This article was written by Karlie Beil, Customer Marketing Specialist. 
©️️️️️ 2023 Nutanix, Inc.  All rights reserved. Nutanix, the Nutanix logo and all Nutanix product, feature and service names mentioned herein are registered trademarks or trademarks of Nutanix, Inc. in the United States and other countries. Other brand names mentioned herein are for identification purposes only and may be the trademarks of their respective holder(s). This post may contain links to external websites that are not part of Nutanix.com. Nutanix does not control these sites and disclaims all responsibility for the content or accuracy of any external site. Our decision to link to an external site should not be considered an endorsement of any content on such a site. This post may contain express and implied forward-looking statements, which are not historical facts and are instead based on our current expectations, estimates and beliefs. The accuracy of such statements involves risks and uncertainties and depends upon future events, including those that may be beyond our control, and actual results may differ materially and adversely from those anticipated or implied by such statements. Any forward-looking statements included herein speak only as of the date hereof and, except as required by law, we assume no obligation to update or otherwise revise any of such forward-looking statements to reflect subsequent events or circumstances.