Check out these Nutanix University videos you may have missed this month! 
To stay up to date with our latest product demos, how-to videos, and more, make sure to subscribe to our Youtube channel by clicking the "Subscribe" button on the page.
August Video Rewind 
Establishing a Cloud Operating Model with Nutanix Cloud Manager
In this demo, we'll take on the role of a cloud admin who is responsible for building and managing the Nutanix cloud with Nutanix Cloud Manager. 
We'll see how the features in NCM enable our cloud operating model from start to finish, allowing us to build, operate, use, and govern our cloud, which could span across on-premises and the public cloud with Nutanix NC2.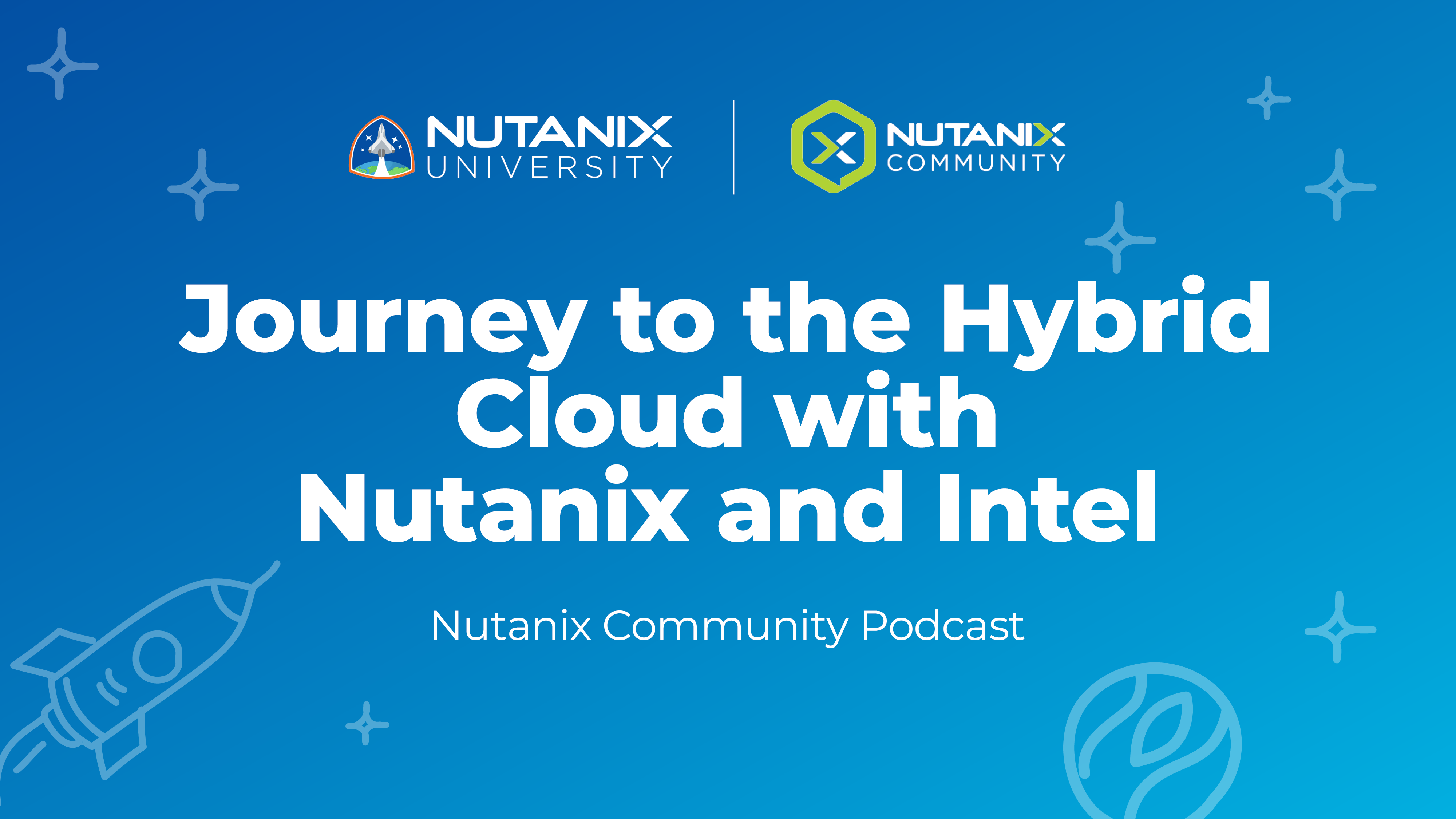 Journey to the Hybrid Cloud with Nutanix and Intel | Nutanix Community Podcast
In this episode of the Community Podcast, Dwayne Lessner, Nutanix Technical Marketing Engineer, speaks with Christine McMonigal from Intel and Jason Burns from Nutanix about a recent blog post titled: Journey to the Hybrid Cloud with Nutanix and Intel. You will learn how we at Nutanix leverage the Power of Intel for Test Drive.
Plus, make sure to check out the accompanying blog post. 
Put your Nutanix skills to the test with our weekly Exam Prep Challenges on Youtube! Visit our Youtube Community to participate. 
This article was written by Karlie Beil, Customer Marketing Specialist. 
©️️️️️ 2023 Nutanix, Inc.  All rights reserved. Nutanix, the Nutanix logo and all Nutanix product, feature and service names mentioned herein are registered trademarks or trademarks of Nutanix, Inc. in the United States and other countries. Other brand names mentioned herein are for identification purposes only and may be the trademarks of their respective holder(s). This post may contain links to external websites that are not part of Nutanix.com. Nutanix does not control these sites and disclaims all responsibility for the content or accuracy of any external site. Our decision to link to an external site should not be considered an endorsement of any content on such a site. This post may contain express and implied forward-looking statements, which are not historical facts and are instead based on our current expectations, estimates and beliefs. The accuracy of such statements involves risks and uncertainties and depends upon future events, including those that may be beyond our control, and actual results may differ materially and adversely from those anticipated or implied by such statements. Any forward-looking statements included herein speak only as of the date hereof and, except as required by law, we assume no obligation to update or otherwise revise any of such forward-looking statements to reflect subsequent events or circumstances.