Check out these Nutanix University videos you may have missed last month! 
To stay up to date with our latest product demos, how-to videos, and more, make sure to subscribe to our Youtube channel by clicking the "Subscribe" button on the page.
April Video Rewind
Nutanix University Master-Level Cert: Everything you Need to Know to Prepare and Succeed
Nutanix Sr. Staff Technical Certification Developer Joshua Andrews walks you through the Nutanix Certified Master (NCM) level of certification with a special demo of the live environment exam. He'll also review key topics covered in the exam and how you can prepare.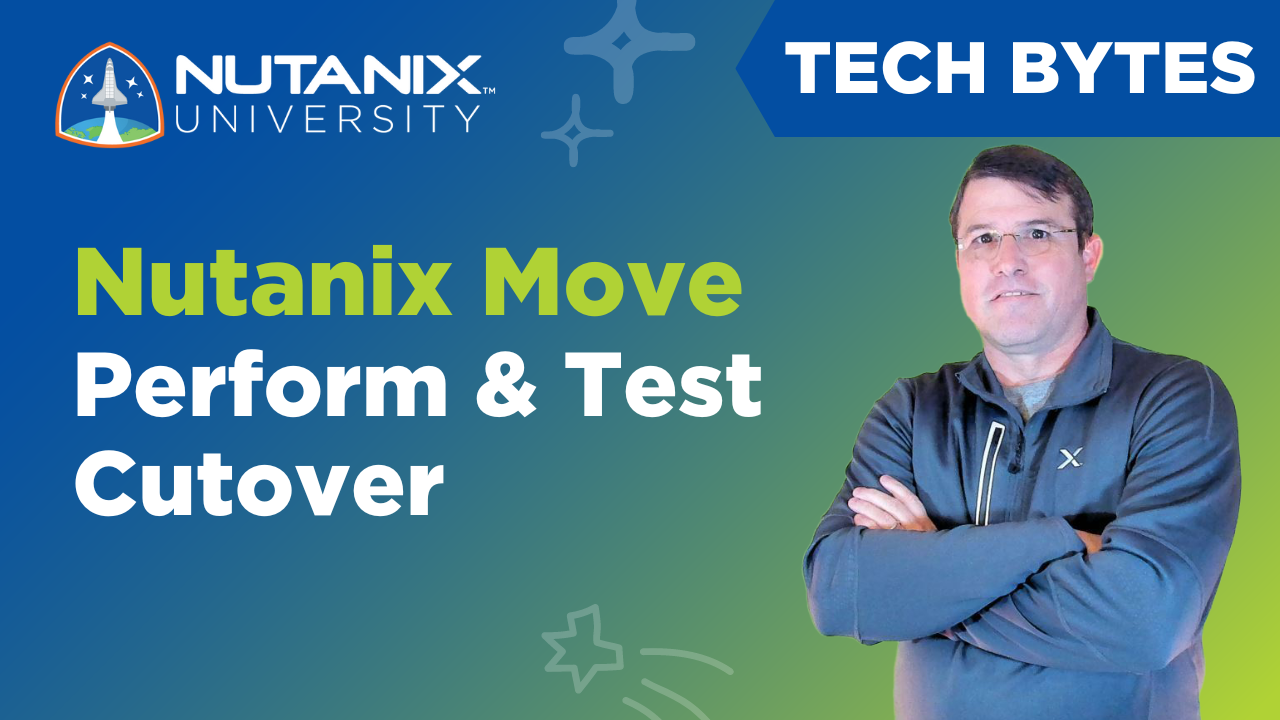 Nutanix Move Overview Part 3: Migration Plan Cutover | Tech Bytes
In the final video of this Nutanix Move overview series, you'll see how to perform and test cutover as part of migration. You'll also learn how to use bandwidth throttling.
Did you miss Part 1 and Part 2? Check them out in the Nutanix Move playlist.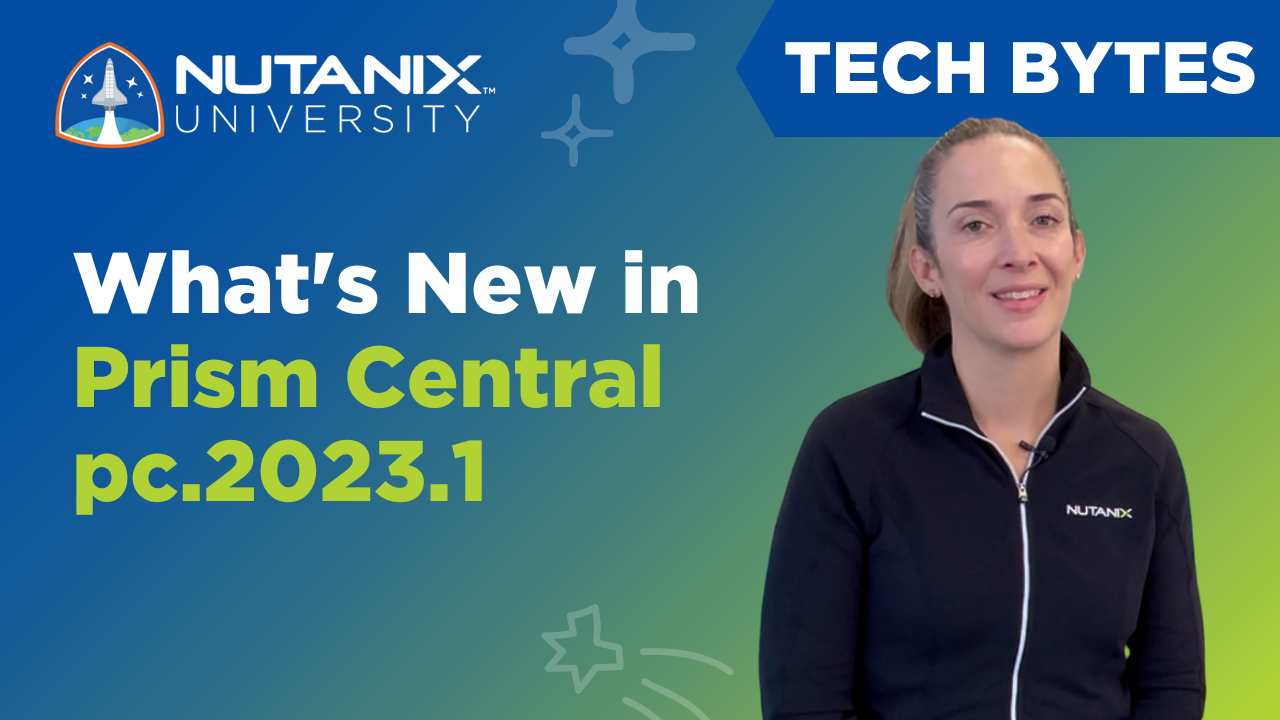 New Prism Central Experience in PC.2023.1 | Tech Bytes
Discover and manage your Nutanix applications easily with the new Prism Central experience available in pc.2023.1. Laura Jordana, Technical Marketing Engineer at Nutanix, breaks it down for you.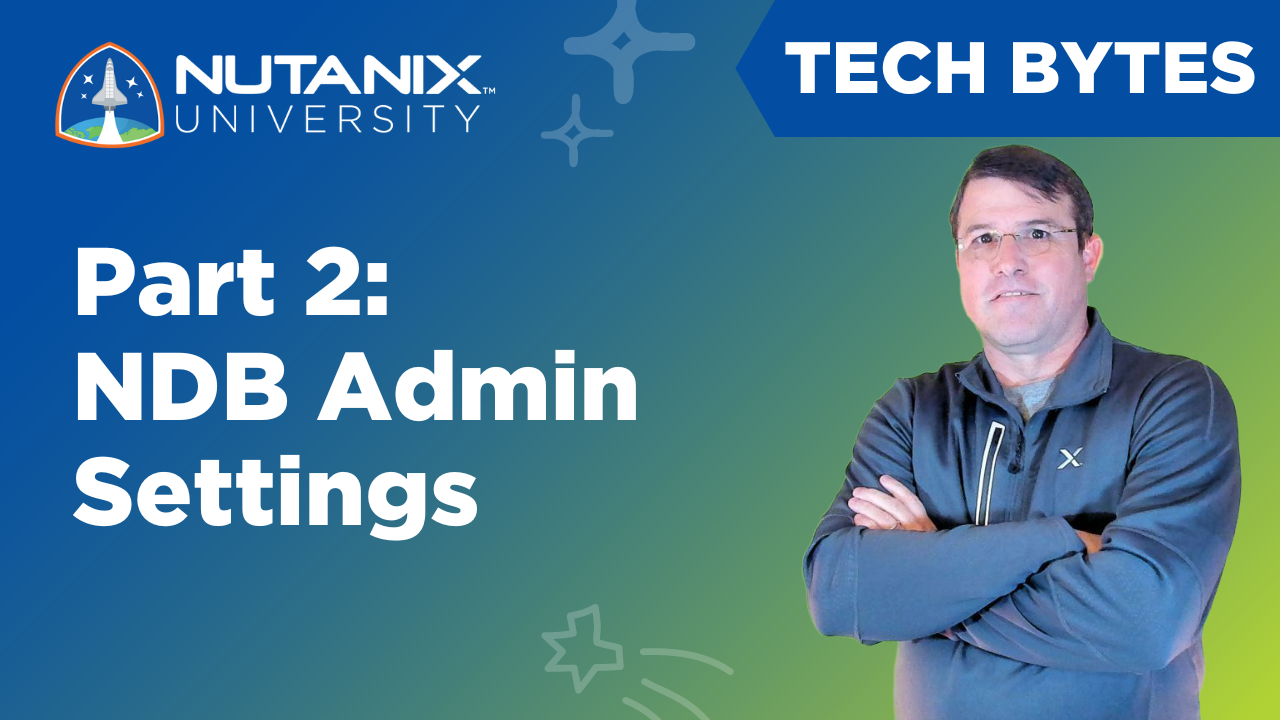 NDB Administration Settings Part 2 | DB Solution Series #6 | Tech Bytes
We finish our tour of the Nutanix Database Service (NDB) administrative settings with David Teague to learn how to add multiple clusters and replicate profiles and snapshots. Did you miss Part 1? Check it out here.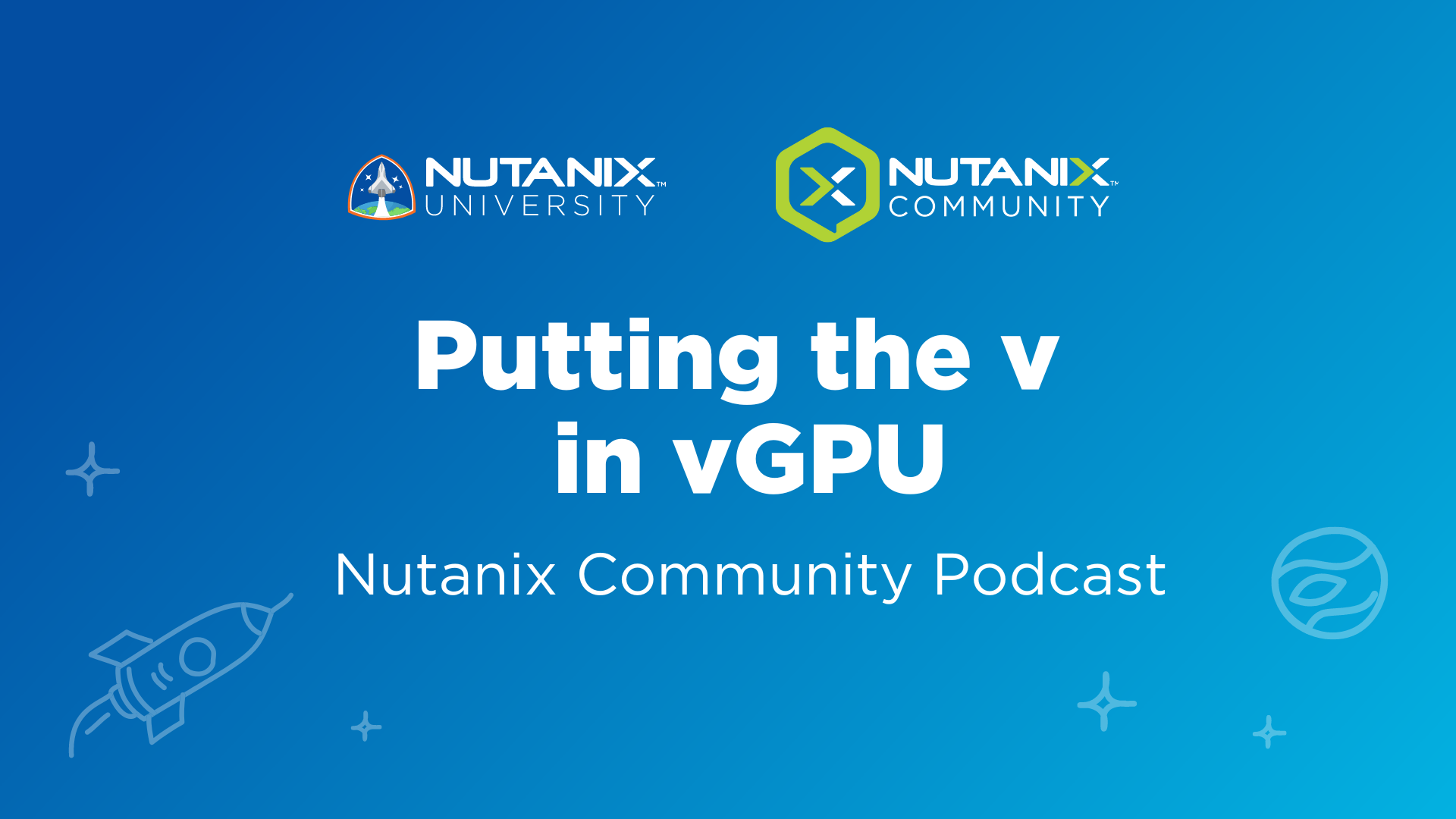 Putting the v in vGPU | Nutanix Community Podcast
In this episode of the Nutanix Community Podcast, Sean Donahue and Charley Huang from NVIDIA will debate the increasing demands being seen on GPU's from the most unexpected workloads. Are GPUs still reserved only for the 3D CAD / CAM operators and a luxury for the knowledge worker? You may be surprised with the answers to these questions and more.
This article was written by Karlie Beil, Customer Marketing Specialist. 
©️️️️️ 2023 Nutanix, Inc.  All rights reserved. Nutanix, the Nutanix logo and all Nutanix product, feature and service names mentioned herein are registered trademarks or trademarks of Nutanix, Inc. in the United States and other countries. Other brand names mentioned herein are for identification purposes only and may be the trademarks of their respective holder(s). This post may contain links to external websites that are not part of Nutanix.com. Nutanix does not control these sites and disclaims all responsibility for the content or accuracy of any external site. Our decision to link to an external site should not be considered an endorsement of any content on such a site. This post may contain express and implied forward-looking statements, which are not historical facts and are instead based on our current expectations, estimates and beliefs. The accuracy of such statements involves risks and uncertainties and depends upon future events, including those that may be beyond our control, and actual results may differ materially and adversely from those anticipated or implied by such statements. Any forward-looking statements included herein speak only as of the date hereof and, except as required by law, we assume no obligation to update or otherwise revise any of such forward-looking statements to reflect subsequent events or circumstances.