This post was authored by Michael Haigh, Lakshana Rajendran and Laura Jordana
Nutanix Calm Test Drive gives you hands-on experience with multicloud application automation.
We are excited to introduce a self-paced deep dive for application automation and lifecycle management using Nutanix Calm (Nutanix Test Drive 2.1.5). Calm is an application lifecycle manager for private and public clouds built on our easy to use, multicloud application management framework. 
It is natively integrated into Prism Central, the Nutanix centralized management tool, allowing you to seamlessly select, provision, and manage your business applications across your infrastructure for any cloud.
This deep dive is part of Nutanix Test Drive, which lets you experience Nutanix solutions first hand with nothing more than your web browser. By choosing bite-sized modules, you can quickly explore the following areas:
Each module has deep dives and on-demand labs, which allow you to explore the topic and product features even further. Check out our earlier blogs to learn more about these topics and key features of related products.
Test Drive 2.1.5 With Calm Deep Dive
You can get started with Nutanix Calm by navigating to our Test Drive site for application automation. You'll receive an email with a link for easy access to your environment. Upon login, a click-through guide begins automatically to guide you through the experience.
The new guided tours underneath Calm Deep Dive will walk you through:
Applications
Blueprints – with 4 sub-modules:

Infrastructure
Install Scripts
App Profiles
Settings

Projects
Marketplace – with 3 sub-modules
Applications
The tour starts by exploring Calm Applications to help understand the infrastructure and services that make up the Application. It includes Day-2 Application operations and management, as well as Calm's extensive Application audit capabilities.

Blueprints – Infrastructure
You will also learn about Blueprints, which define to-be-created Applications. Blueprints consist of services that define the application infrastructure, which could be running on any number of private and public clouds.
Blueprints – Install Scripts
In this sub-module, you learn how vanilla OS-based infrastructure becomes an Application Service. Your task here is to install and configure the appropriate software.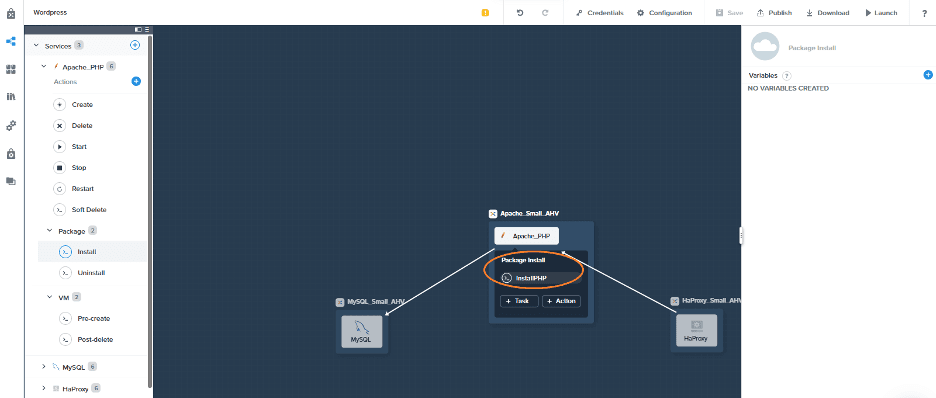 Blueprints – App Profiles
The module includes Application Profiles, which allow you to define "T-Shirt" sizes. You can also define different infrastructure providers for your Application.

Blueprints – Settings
This module also includes different Blueprint settings and configuration options, such as warning or error indicators, as well as downloading, publishing, and launching a Blueprint.

Projects
Calm Test Drive walks you through creating a project. Using Role-Based Access Control (RBAC), you will define access for your users, groups, and associated infrastructure. You'll also update an existing Project.

Marketplace – Launch
Let's learn how to enable application self-service. Nutanix Calm launches an application available in the Nutanix Marketplace.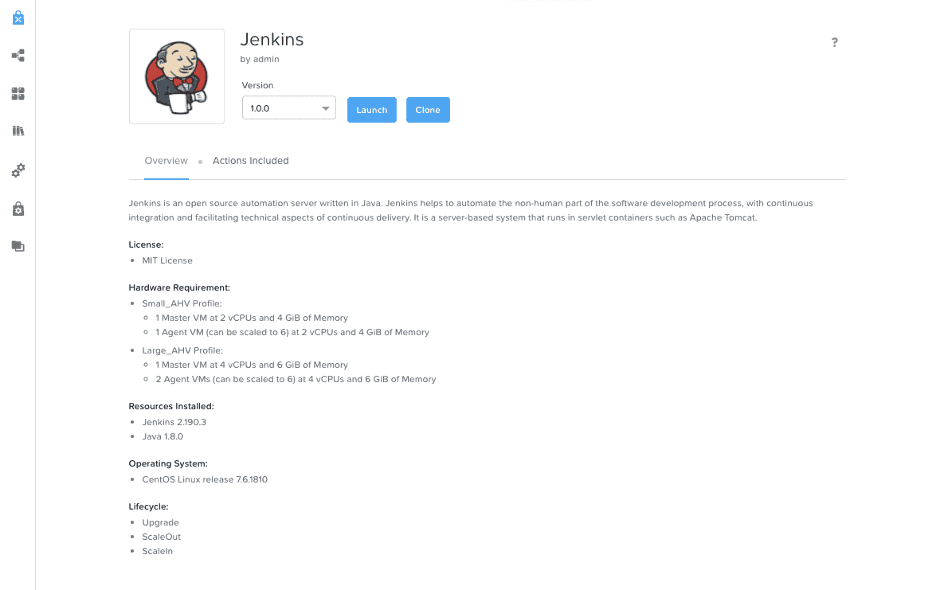 Marketplace – Request and Publish
Finally, you make changes to the Blueprint that defines the Application previously launched from the  Marketplace, and then push those changes to the Marketplace.

Tips & Tricks
If you want to start over, feel free to X out of the current step, and click on Back to Start at the top.
This is a live, fully functional system, so once you are done with the walkthroughs, feel free to explore on your own for the remainder of the time. Note that not all Nutanix solutions are currently demoed in this environment.
Click the Quick Links menu at the bottom right of the screen to jump to different modules.
Join the Community
Be sure to join the conversation at our NEXT Community Forums!
To learn more about Calm, please visit our Calm page.
We are continuing to expand the experiences offered in Nutanix Test Drive, so stay tuned for what's to come! Can't wait, give Test Drive a go today.

---
2020 Nutanix, Inc.  All rights reserved. Nutanix, the Nutanix logo and all Nutanix product, feature and service names mentioned herein are registered trademarks or trademarks of Nutanix, Inc. in the United States and other countries. All other brand names mentioned herein are for identification purposes only and may be the trademarks of their respective holder(s). This post may contain links to external websites that are not part of Nutanix.com. Nutanix does not control these sites and disclaims all responsibility for the content or accuracy of any external site. Our decision to link to an external site should not be considered an endorsement of any content on such a site.
This post may contain express and implied forward-looking statements, which are not historical facts and are instead based on our current expectations, estimates and beliefs. The accuracy of such statements involves risks and uncertainties and depends upon future events, including those that may be beyond our control, and actual results may differ materially and adversely from those anticipated or implied by such statements. Any forward-looking statements included herein speak only as of the date hereof and, except as required by law, we assume no obligation to update or otherwise revise any of such forward-looking statements to reflect subsequent events or circumstances