I have issue about Rubrik backup. I have monitored that some vms could not backup some days with alerts are same. However, some days work fine.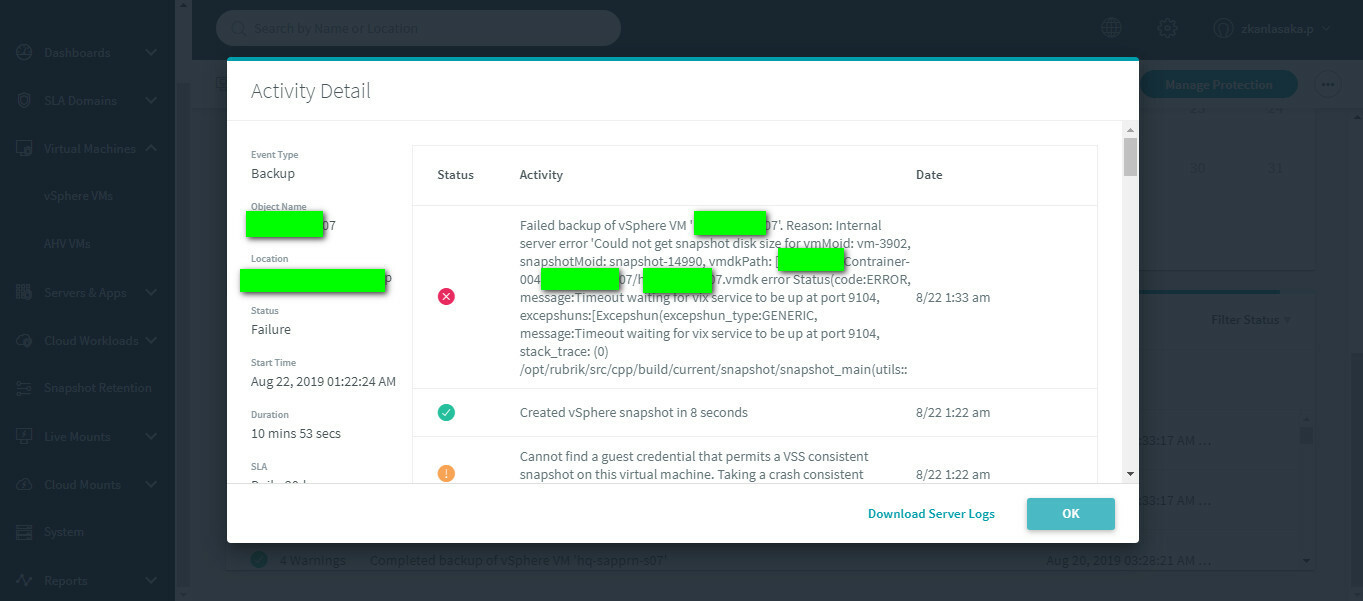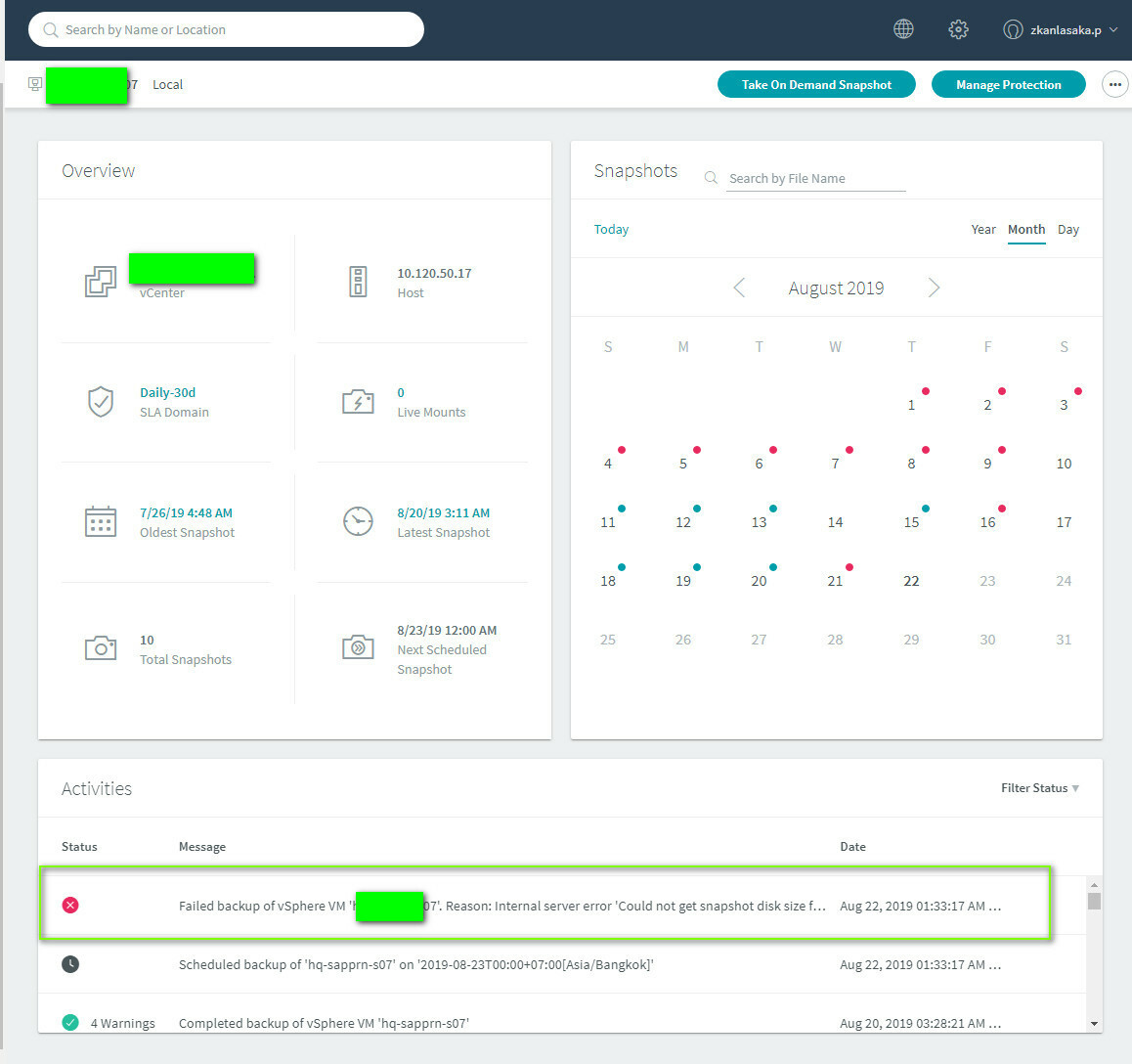 Best answer by Kanlasaka 17 September 2019, 10:40
Hi,



I think the problem is with on REST API. By default you should be in API v2 mode. Try to API version 3.0.





thanks



regards



I would like to thank for your suggestion. Before that, I opened case to Rubrik's support to investigate. They had to restart one node of Rubrik after that VM's backup worked fine.
View original