There is an option to have the Storage widget turn yellow when the cluster reached a warning threshold of resilient capacity. This feature does not appear to trigger an alert in Prism Elements. Are there any options to make this trigger an alert or are there options to alert on the resilient capacity of the cluster? Managing the capacity based on anything else creates more management overhead when each cluster has to have the capacity calculated individually and the thresholds set/reset with cluster changes. Since this widget is already doing the calculation it seems redundant to have to edit the storage pool alerts on every cluster. 
This is an example of the Storage Widget with the warning triggered.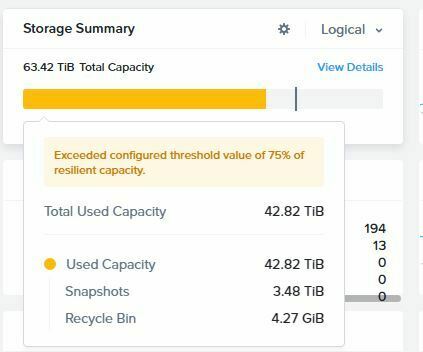 But the storage pool has not triggered an alert based on these numbers because it doesn't take into consideration the resilient capacity.