Nutanix User Group (NUG) offers members a space to share ideas, best practices and network with other cloud builders in your community. As a member of the user group you will:
Network with your peers
Share feedback and knowledge
Get answers to your most pressing IT questions
Increase your visibility by sharing your experiences, tips and ideas
Become a member on the NEXT community and join us for a meeting! Below is a list of current chapters and upcoming meetings. If you don't see a chapter in your local area, send a request to nug@nutanix.com.

Meetings are run by you, our valued customers. NUG leaders are referred to as Chapter Champion, the stars of our community. Champions are the leaders, engagers, influencers, and evangelists of a growing movement to build the future of One OS. One Click. Any Cloud.

Chapter Champions have the opportunity to:
Engage with your peers and influence technology conversations
Grow your professional network
Access exclusive event and training discounts
Contribute and share your expertise on the NEXT community
Drive local NUG meetings (goal of 2-4 per year)
If you are Interested in becoming a NUG Champion or to learn more complete this application form.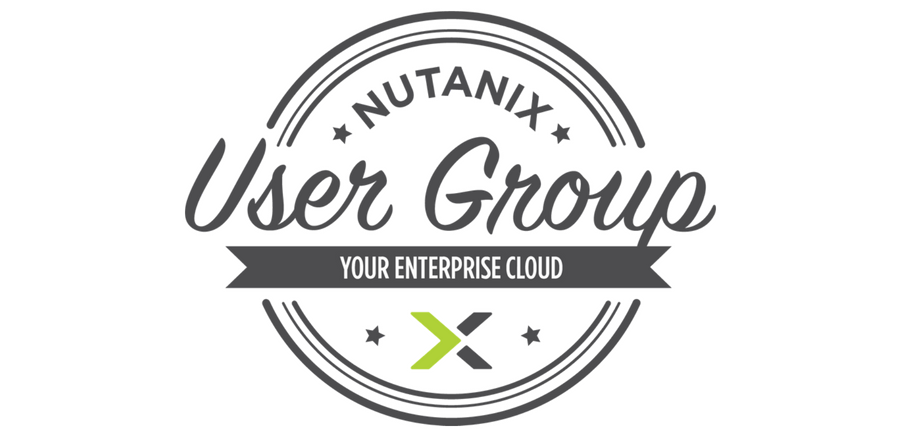 List of chapters, champions, and community handles

Americas & LATAM
Atlanta, GA - Biju Samuel @bijusamuel & Glenn Baker @glennwbaker
Austin, TX - *Chapter Champ Needed*
Bogota, Columbia - Jesus Damian Royo @jedamian09
Boston, MA - Mark Gabryjelski 
Calgary, Canada - Faisal Jawaid
Central Ohio - Jim Corder @jdcorder & Josh Mancil
Columbia, SC - John Hamilton
Charlotte, NC - Paul Johnson, Reza Ashrafi & Jason Girard
Chicago, IL - Mike Ewanic  @MJEwanic 
Dallas, TX - Jarod Hallmark & Stephen Kay
Dominican Republic - Edward Lopez (chapter kicking off soon!)
Ecuador - Luis Ruiz
Houston, TX -  Michael Cao & Chien Yu Lee
Indianapolis - Nate Crisler
Jacksonville - Bill Vetter
Kansas City, MO - Neal Dolson
Los Angeles, CA - Matthew Spero & Layla Khorsand
Madison, WI - Chad Dorr @ChadDorr 
Mexico City, Mexico - Juan Hernandez
Michigan - Reed Beaver
Minneapolis - *Chapter Champ Needed*
Nashville, TN - Ross Hunt
New York City - *Chapter Champ Needed*
Omaha, NE - Steve Elgan @selgan; Derek Sailors @dsailors; Scott Osborne @ozzy01
Orange County- Jon Cornn
Paraguay - Hugo Velazquez (chapter kicking off soon!)
Philadelphia, PA - Kevin Grube
Phoenix, AZ - *Chapter Champ Needed*
Portland, OR - Drew Plaster
Puerto Rico - Alexander Marcano (chapter kicking off soon!)
Rio de Janeiro, Brazil - Felipe Deco @fdeco
Salt Lake City, UT - Todd Burris
San Francisco, CA - Jason Smith
Seattle, WA - Stephen Linker
Silicon Valley, CA - *Chapter Champ Needed* 
Southern Florida - Alex Gamundi & Jose Bellas 
Springfield, MO - Eric Kyle
Tampa, FL- *Chapter Champ Needed*
Triangle, NC - Chad Holovach & Jeremy Dehner
Tulsa, OK - Eric Phillips
Vancouver, Canada - Valeriu Surdu @Valeriu
Virginia - Rene Payes & Anwar Khan

APJ
Australia - Brisbane, Canberra, Melbourne & Sydney
Fiji - Ravi Prasad
India - Bangalore, Chennai & Mumbai
Indonesia - Arif Kurniawan & Andri Setiawan
Japan - Locally ran
Malaysia - Ehtesham Ihsan
New Zealand - Guy Defryn @AllBlack
Philippines - *Chapter Champ Needed*
Singapore -  Karthi Sivagnanam & Jian He Loh

EMEA
Austria - Manfred Pilbauch
Germany- Wolfgang Wündsch @Wolfgang 
Finland - Jouni Lamminmaki
Ireland & Scotland - Ronnie Hamilton
Kenya - Hosea Abere
London, UK - *Chapter Champ Needed*
Morrocco - Mohamed Aassaasi 
Netherlands - Sibo Attema
Norway - Zeeshan Butt
Sweden - Ravi Shankar
Switzerland - René Bigler

Don't see a chapter in your local area? We would love to help you get one started! Please send a request to nug@nutanix.com or fill out the Champ application.
 
Be sure to check out the groups page and locate a user group near you. Follow us on twitter (@nutanix_ug) #NCUG #WhereYouBelong