One of the features you see a lot of on social media sites are
@Mentions
. With
@Mentions
you can acknowledge other community members in your replies and add members into your posts.
When browsing discussions forums and you see one you know Mike can answer, for example, you can reply to the post and mention Mike who may be able to provide some additional insight to the question.
The way it works is pretty simple, let's say that you want to recognize or thank someone for the answer that saved your weekend. Just enter their username, preceded by an "at" symbol (@). As you begin typing, a pop-up menu will offer suggestions of users to choose from. You can either continue typing the name or select a name from the list.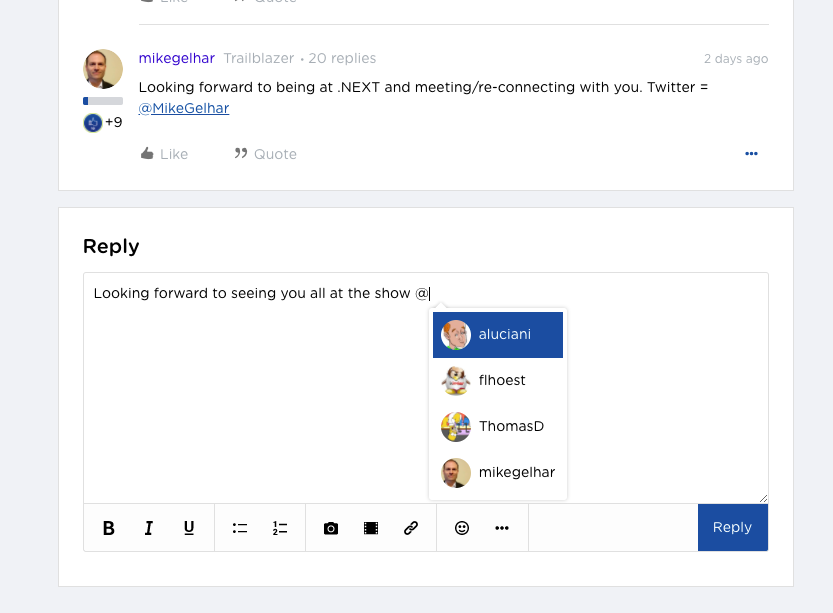 This is a great way to get more personal in your posts and discussions. I encourage you to try it out today.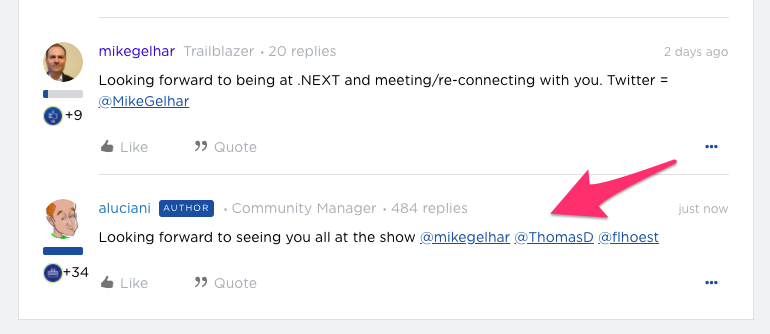 Look for more '
Did you Know...
' posts and thanks for contributing to the community.
See you in the forums!