I'm trying to deploy FortiAuthenticator v5.5 VM but running into issues on AHV.
I've tried creating the VM using the files from Fortinet but no instructions when using AHV per this guide:
https://s3.amazonaws.com/fortinetweb/docs.fortinet.com/v2/attachments/5795878a-1f78-11e9-b6f6-f8bc1258b856/fac-vm-install-guide-43.pdf
The files I've used are the following:
KVM - fackvm.qcow2, datadrive.qcow2
Vmware - fac.vmdk, datadrive.vmdk
screenshot attached of my options from Fortinet
Created vm adding cloned disk using the files above
Set vCPU, Mem, added NICs
Fortinet suggested I use the vmdk files but still getting the error in the screenshot. I'm new to AHV so any help would be appreciated.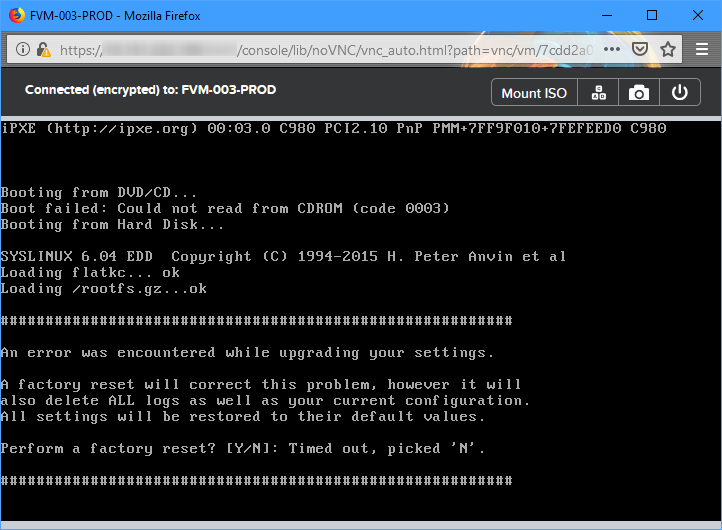 Best answer by MMSW_DE 15 March 2019, 14:38
We do not use FortiAuthenticator but have successfully deployed FortiManager and FortiAnalyzer VMs to our AHV cluster. I just gave the Forti Authenticator 5.5 KVM image a try and got the same error as you did.

Forti Authenticator 6.0 KVM image seems to work though. At least it boots to a login prompt.
View original