I am confident that by now you have heard of Xi Leap and Leap. While both of the products have the same purpose they are quite different. Xi Leap will recover into the Cloud. With Leap, however, you recover to another of your sites.
Leap offers an entity-centric automated approach to protect and recover applications if there is a failure. It uses categories to group the VMs and automate the protection of the VMs as the application scales. Application recovery is more flexible with network mappings, an enforceable VM power-on sequence, and inter-stage delays. Application recovery can also be validated and tested without affecting your production workloads. Asynchronous, NearSync, and Synchronous replication schedules ensure that an application and its configuration details synchronise to the recovery location for a smoother recovery.
Roughly, what are the options here? You can recover within Prism Central management domain i.e. between clusters or sites that are managed by the same PC. You can just as easily recover from one Prism Central to another.
And if you were wondering how Leap fits in the Nutanix family of DR and backup products here is a diagram for you.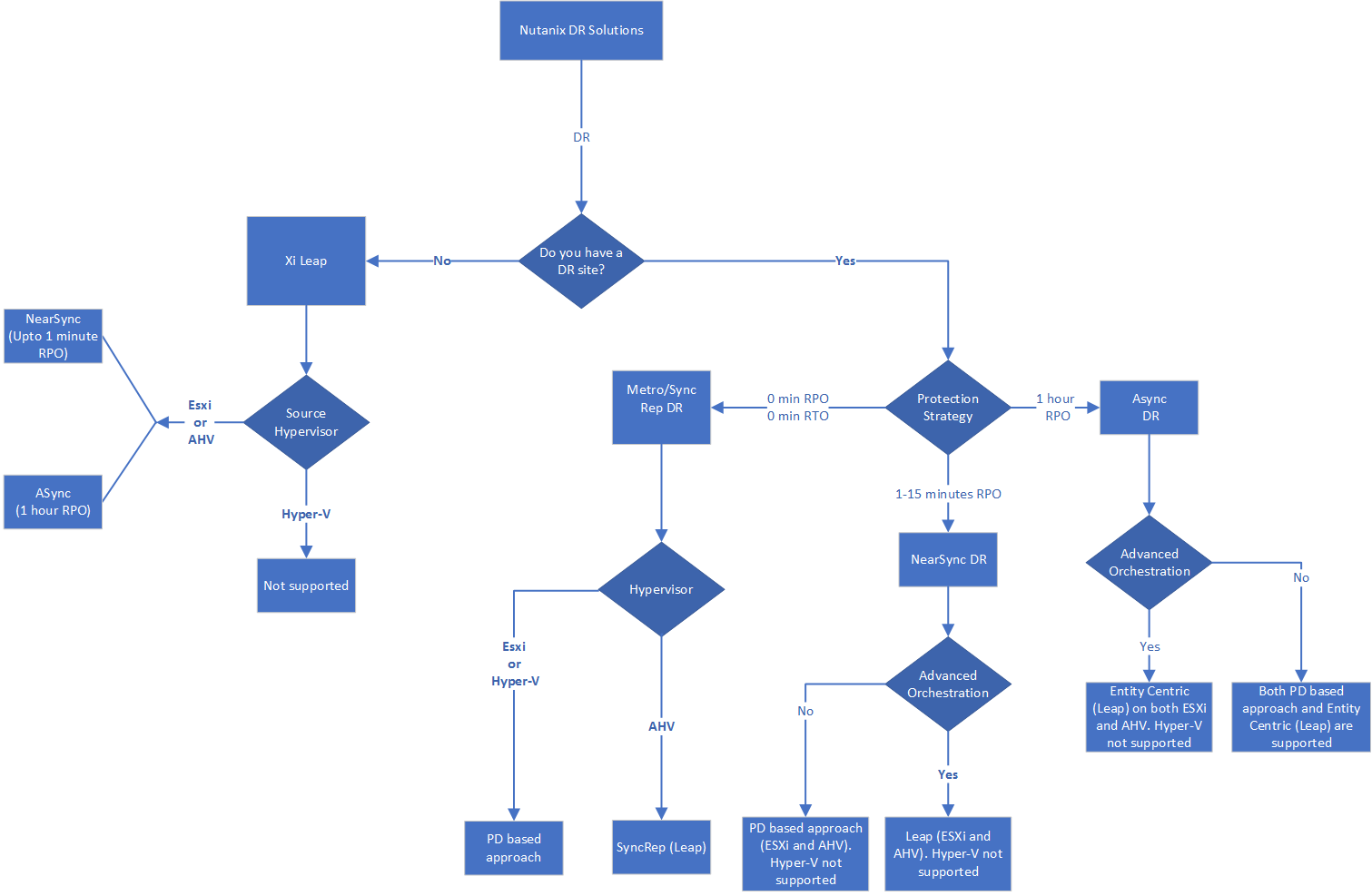 For more information on what Leap can do and how to get started see:
KB-6568 Leap | Entity Centric DR | Run Book: Use Case, Documentation Links, Limitations and Terminology