When making a decision on increasing storage capacity of Nutanix Files FSVM cluster please keep in mind that the option to downsize is not available at this point.
To change the storage capacity, enter the new size (in TiBs) in the FILE SERVER SIZE field.

Note: Choose a size greater than the existing size. This operation does not impact current client connections.
Figure. File Service Basics Window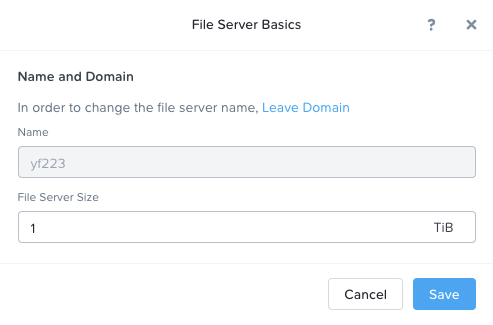 For more information please refer to
Nutanix Files Series | Queries you always had
Nutanix Files Guide: Updating a File Server