A Nutanix Files cluster is a single namespace that includes a collection of file systems used to support the SMB and NFS shares. These file systems use Nutanix volume groups as storage.
Volume groups enable both high availability and scale-out for the file systems. A volume group is a collection of logically related vDisks (or volumes) attached to the guest via iSCSI. When an FSVM is down for maintenance or if a fault occurs, one of the surviving FSVMs takes over volume group ownership and continues servicing requests.
With the 3.x release of Nutanix Files, volume groups contain 16 virtual disks.
From the 3.2 release of Files onward, all disks in the volume group are available for use by the assigned shares, representing a maximum standard share size of 140 TB.
Nutanix Files Storage
The initial file system pool created on the volume group uses six of the drives as previously noted and supports 40 TB of data
Once this file system pool reaches 80 percent space utilisation, Nutanix Files automatically expands it to 80 TB by incorporating another four data disks from the volume group.
This expansion process can occur two more times, increasing the file system capacity to 120 TB with the second expansion and 140 TB with the final expansion. Each expansion is triggered at 80 percent space utilisation of the current pool.
Monitoring Nutanix Files Space Consumption
File shares can grow at a very fast pace, which is why NCC File server health check periodically checks:
File Server usage is nearing 100 percent
Files Container Usage
Storage Pool usage (where the Files Container resides)
Nutanix Files - FileServerSpaceUsageCritical alert is generated when Files Storage usage is close to 100 pct or Container usage is greater than 85 pct or Storage pool is greater than 90 pct. So for any of the above scenarios, this critical alert is generated by the file server health_check. When the alert is generated, the file server is marked read-only by marking all shares read-only.
Expanding Nutanix Files Storage
In case of Nutanix Files storage nearing or at 80percent, one can expand the File Server Size (provided there is enough space in the respective container). 
Launch Prism Element > File Server > Select the File Server > Update > File Server Basics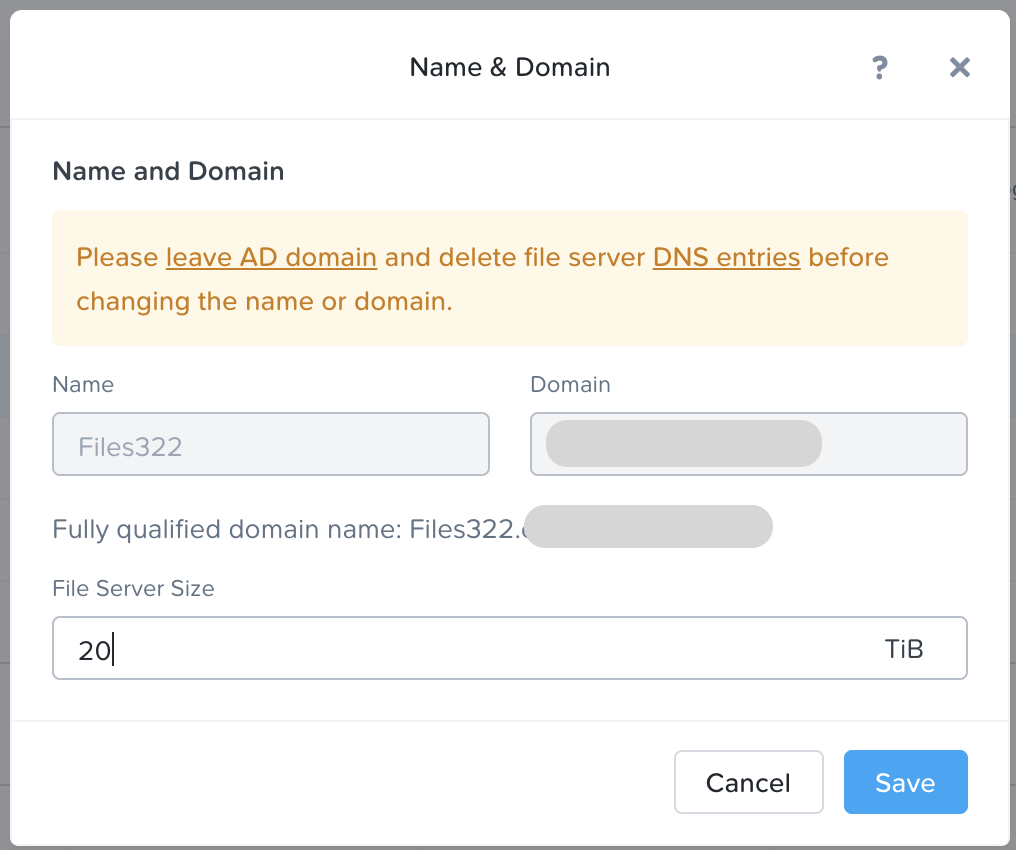 To change the storage capacity, enter the new size (in TiBs) in the FILE SERVER SIZE field and Click on Save.
Please follow Nutanix Files - Space Usage Critical KB if you want to expand the Nutanix Files container or you are receiving the space usage critical alert.
Nutanix Files Tech Note can help clarify and understand the Nutanix Files architecture and how different types of shares work, along with other core concepts of Nutanix Files.