Who doesn't love laptop stickers?
They come in all shapes and sizes and it can sometimes be an extension of someones personality.
Some folks are very careful to place to the stickers in formation, no overlap and each one prominently displayed. Others are happy to get as many stickers added to their laptop as possible, building layers of stickers. They are used to showcase excellence in a particular technology, issues people support and sometimes just added for their look and feel.
I get a lot of my stickers from conferences, and I have to admit I am someone that tries to lineup my stickers before adding them to my laptop - it can get a little intense, but I like it. Here is a photo of my laptop, and you can see at the bottom how some stickers are beginning to overlap.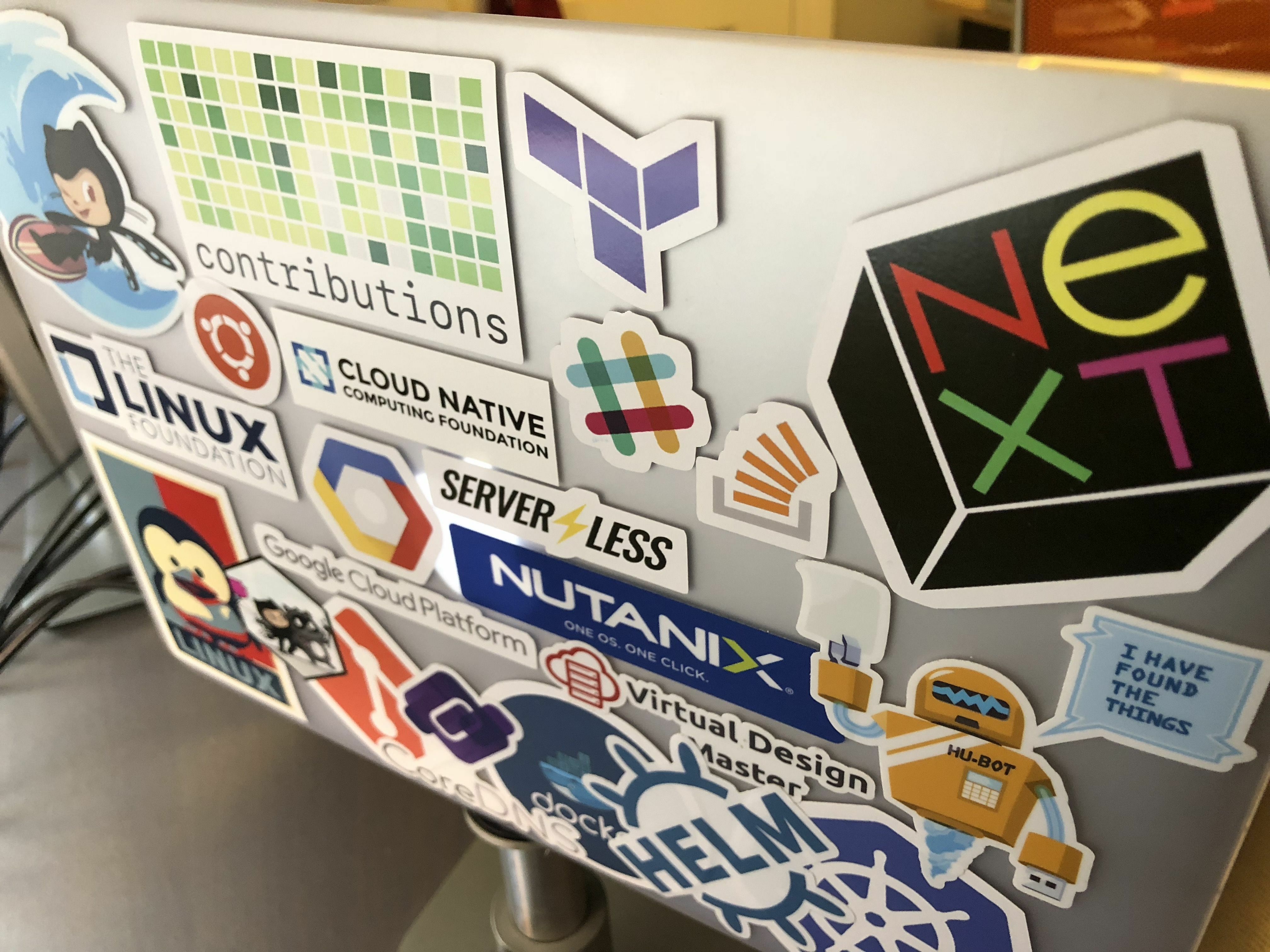 As we all converge in London for .NEXT, we will have an area in the community lounge to share, and exchange laptop stickers. Not only can you promote your personal brand, blog, etc but this is a great way to meet new people in the community. Some of our best conversations happen in the community lounge.
Our friends at Sticker Mule make ordering your stickers super easy Get a limited time deal on die cut stickers with free shipping special offer!
Give them a shoutout on social media
(Click here to Tweet)
and thank them for supporting the community.
If you'll be attending .NEXT in Nov, upload a photo of the stickers you'll be bringing to .NEXT to share with the community.
For bonus points - Are you one who likes their stickers placed in order or do you place them in the next free spot? upload a photo of your laptop and let's see how it looks.
The person with the most 'likes' just might win some Nutanix swag! See you at the conference, with stickers