Node sizes are set when creating a kubernetes cluster in Karbon. These sizes cannot be changed once the cluster has been built. While this is fine, it would be nice if it was possible to have several worker node pools with different node sizes in a cluster, like in AKS (https://docs.microsoft.com/en-us/azure/aks/use-multiple-node-pools). As of now , we need to create several clusters to have worker nodes of different sizes, and this adds more master and etcd nodes as well as the need for a new subnet.For example, we could create a node pool for applications with high memory needs and another for applications that need more CPU in the same cluster. Then, we could specify which named pool we wanted to deploy to.With storage, we already have the option to create several kinds of storage, fast, slow, object, and so on.
Best answer by JoseNutanix 6 April 2021, 18:00
Thank you for bringing this into our attention. This is already under consideration and was planned since the beginning of Karbon (worker scale-out UI gives some clues). You can register this request via your support portal with a RFE.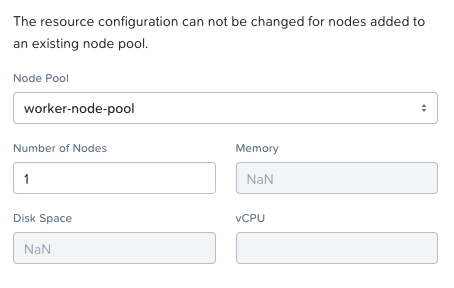 View original