Trying to perform Nutanix CE on my lab environment with the following specs.
Intel NUC NUC7i7BNH
32GB RAM
1TB x ADATA SX8200 PRO M.2 NVME
1TB x SANDISK ULTRA 3D 2.5 "
After trying to install single node cluster , getting the below errors.
FATAL Imaging thread 'svm' failed with reason [None]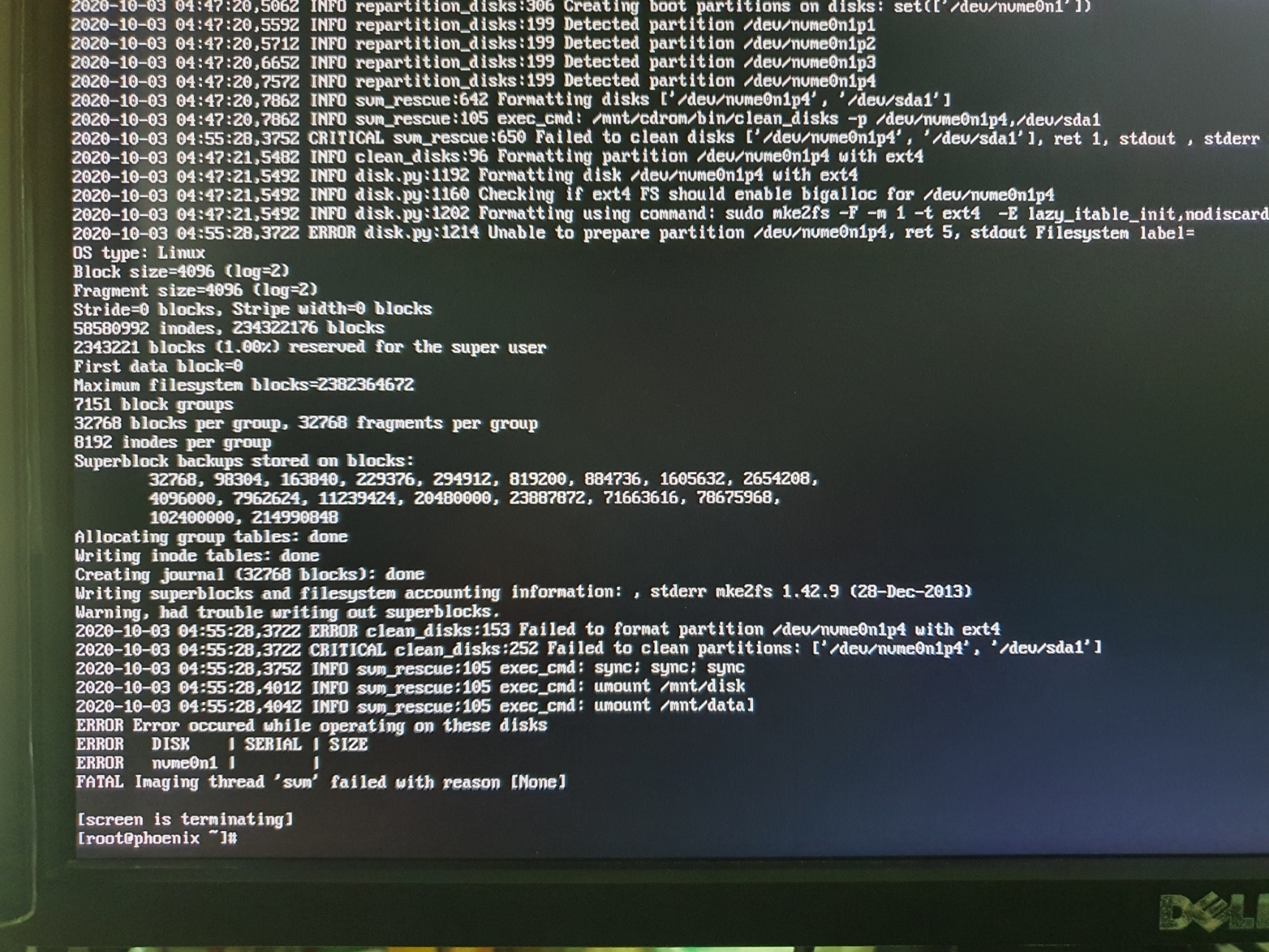 Anyone can help on what to do?