Hello eveyone,
following my last post I eventually got my C node to be alive. (it was not booting nor being visible whatever I tries, always down).
I can ping it with both IPv4 and IPv6 addresses, connect to it in SSH, run commands etc.
Now my situation is : while I was struggling with my node down, I removed it from the cluster with Prism. I think I could bring it back after… But it does not work.
As you can see here, the C node (#3) is now missing :

I use the "Expand cluster" tools in Prism Element, I add the node manually, it is detected
I check the mode, validate and it starts to expand.
But after a few minutes I get the error :
Failure in pre expand-cluster tests. Errors: Failed to get HCI node info using discovery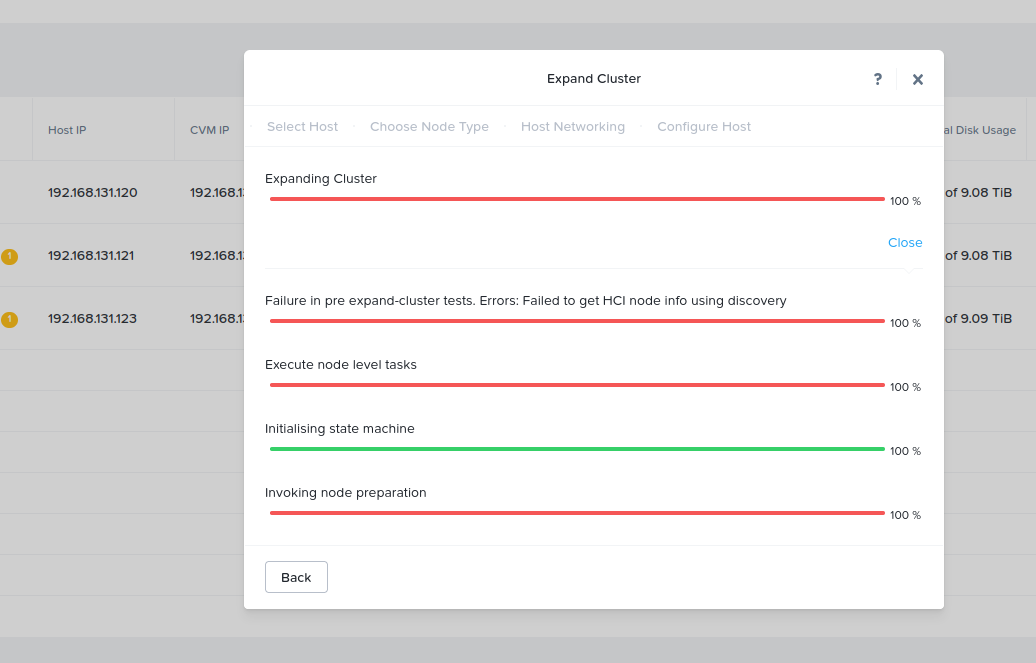 It seems like the cluster refuse to consider the node as "free", or the node itself refuse to join because it thinks that it is still in the cluster.
Thank you very much for any help you could provide