Hi guys,
this is my Nutanix CE Home Lab, running in VMware ESXi 6.0.
Dell PowerEdge R610, 2 x Intel Xeon 6 Cores each, 192 GB RAM, 8 NIC 1 GB and 1 TB local SSD.

Now, you can see here the VMs, 4 virtual nodes with the last Nutanix CE versión (2 Clusters, 1 Cluster with 3 nodes and 1 unique node Cluster for Nutanix DR):

Each node Nutanix CE config: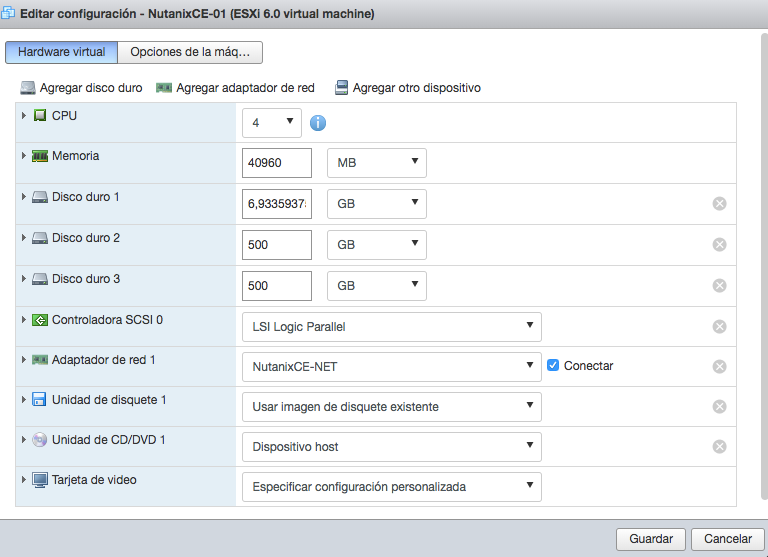 Rgds.